ATV Today Editor Doug Lambert picks his telly highlights for March 26th, to ease away those Monday blues.

Hospital, BBC Two, 9pm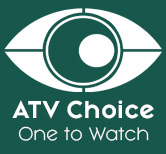 Filmed during the worst winter for the NHS on record, Hospital is the story of the health service in unprecedented times. For its third series, the award-winning programme moves to Nottingham University Hospitals, one of the country's biggest and busiest Trusts.
Gaining inside access to Nottingham's Queen's Medical Centre and City Hospital in January and February this year, this timely six-part documentary series brings us close to the issues and challenges that continually dominate the headlines. The series shows the impact of ever-increasing demands on the NHS's services, from the longest waiting times in A&E on record to the historic decision by NHS bosses to cancel all routine operations in January.
In episode one, a huge influx of patients into the emergency department results in dozens of people lying on trollies waiting to be admitted. Cancelling all routine operations doesn't solve all the problems in A&E: the hospital is still full. Across the Trust there are the equivalent of four full wards of patients who are fit enough to be discharged but who need supported care in the community. 86-year-old Mavis was admitted to hospital after a fall but her dementia means only certain nursing homes can look after her. A shortage of such places means she has been stuck in hospital for four weeks. She no longer needs any medical treatment, but until a place is found for her in a care home, she remains in hospital.
12-year-old Keilan's operation has been scheduled in the middle of this winter crisis. He suffers from scoliosis, a severe curvature of the spine. The longer he waits for his operation, the more serious his condition becomes. Although paediatrics is supposed to be protected from cancellations, Keilan has been cancelled before due to a shortage of critical care beds. He has currently been waiting 47 weeks for his surgery. With winter pressures biting across the hospital, Keilan's father Lee fears it will be cancelled yet again.
In the coming weeks, the cancellations escalate. Many of the hospital's once bustling theatres grind to a halt. Surgeons such as orthopaedic consultant Peter James are left with little to do as hundreds of elective operations are cancelled.

Russian Spy Assassins: The Salisbury Attack, Channel 4, 10pm
An attempted murder of a former Russian double agent, Sergei Skripal, found slumped with his daughter on a bench in the middle of the sleepy cathedral city of Salisbury. The weapon, a military grade nerve agent, traced back to Russia.
A diplomatic stand-off that's sent relations with the Kremlin plummeting. It reads like a plot to a political thriller and is a story that has captivated the world. Delving into Skripal's astonishing past, Matt Frei searches for clues to potential motives that could explain why he was targeted. The search takes ITN Productions and Matt into the murky world of espionage, politics and crime. Could this be just the latest chapter in a number of suspicious deaths, all on British soil and all linked to Putin's Russia?
The Kremlin denies it but were these simply tragic endings or brazen state-sponsored assassinations? Other questions are now emerging from this explosive story. How, after the infamous poisoning of Alexander Litvinenko, could an act like this be repeated, just two years after Theresa May promised his widow that the government would take every step to protect its people from this ever happening again?
---
The Real Housewives of Cheshire, ITVBe, 10pm

The bubbly is on ice and the supercars are glistening in time for a brand new series of The Real Housewives of Cheshire, packed with glamour, laughs and shocking revelations. Following a dramatic sixth series, Dawn Ward, Lauren Simon, Tanya Bardsley, Seema Malhotra, Stacey Forsey, Ester Dohnalová, Nermina Pieters-Mekic and Rachel Lugo, will be opening the doors of their Cheshire mansions once again.
The series will follow Tanya as she tries to convince her husband that it's time for another child, and with her heart set on having a girl, will he agree? Meanwhile, Dawn has some crucial family decisions to make and a shocking revelation leaves Ester questioning her relationships with the girls. As Rachel embarks on a heart-wrenching journey with her sister Katy, she forms an unexpected friendship with Ester. And with Seema's 25th wedding anniversary on the way, her husband is in for a shock as it becomes a far bigger affair than originally anticipated.
Tonight a surprise birthday party brings all the girls together again. Will Stacey and Tanya resolve their differences elegantly? Have Ester and Nermina truly moved on after their moment of madness? Meanwhile, Tanya considers the implications of having another baby whilst Rachel contemplates Cheshire's latest fashion accessory – a mid-life crisis.
---
Paralysed: Britain's Worst Winter, Channel 5, 8pm
In the week that the 'Beast From the East' and Storm Emma hit, the UK's road network was brought to its knees. The Met office announced a red alert for snow on the North East; heavy road recovery specialists Alpha were caught in the middle of it. They were working 24/7 to get lorries and other motorists on their way in some of the most treacherous conditions they had ever experienced, fighting through blizzards to rescue a double decker bus deep in a snowdrift, then over to the A1, which was closed in both directions, to reach a lorry driver who crashed and had a serious fuel leak.
As the snow and blizzards hammered Scotland, the council of Dumfries and Galloway mobilised their entire snow-ploughing force to deal with an emergency situation. Withrural communities cut off by deep drifts, eventhe most powerful machinery was getting stuck in the snow. First the team sent the gritter; when that got stuck, the snow blower was sent in; and finally it was the turn of the tractor.
---
Agnelli, Sky Atlantic, 9pm
Tradition prepared him. Passion defined him. Tonight Sky Atlantic bring us a biographical portrait of Gianni Agnelli, the legendary Italian industrialist, playboy and fashion trendsetter.
The Real Housewives of Cheshire are back on ITVBe with a party.