ATV Today Editor Doug Lambert picks his telly highlights for Tuesday, March 27th.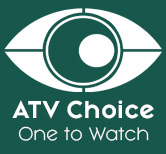 Star Boot Sale, Channel 4, 5.30pm
What's lurking in the closets of celebrities? Star Boot sale invites much-loved personalities to wake at the crack of dawn, don their wellies and see what they can rustle up for Charity.
The show follows twenty famous faces as they compete to sell their unwanted items and memorabilia at car boot sales around the country with all proceeds going to their favourite charities.
In today's edition Amy Childs from The Only Way Is Essex might have a market trader as a Dad, but she hasn't a clue how to set up a car boot sale. She's banking on some foam hair rollers appealing to her customers who want a glamorous look on a Sunday morning.

James Acaster: Repertoire, Netflix, from today
Comedy star James Acaster brings his signature quick wit and hilarious observations to Netflix with James Acaster: Repertoire.
The collection of specials, filmed at The Tabernacle in Notting Hill, London, consists of four parts – Recognise, Represent, Reset and Recap – with the fourth part tying the series together. Acaster gives his comedic take on his love of loopholes, classic photo poses, why England is such a furious nation, the results of his year-long bread research and more.
All four parts will be available on Netflix from today (March 27th, 2018).
---
Come Home, BBC One, 9pm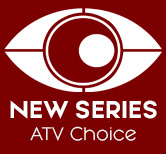 From the makers of Happy Valley, Ordinary Lies and Trust Me, RED Production Company presents a brand new three-part drama, Come Home, created and written by Danny Brocklehurst for BBC One.
Greg and Marie have been married for nineteen years, when, seemingly out of the blue, Marie walks out on him and her three children – the last taboo of parenting. Episode One, told from Greg's perspective, follows Greg and their kids as they struggle to comprehend their mother's actions. Greg tries to maintain normality as he juggles work at Farrell Motors, raising his children and coping with the trials and tribulations of dating again. But will he ever be able to move on when he's trapped in the past?
This touching and intriguing drama will take audiences on a rollercoaster of ever changing emotions and allegiances. Multiple timeframes, viewpoints and flashbacks tell Greg and Marie's story and force viewers to confront their own truths. How can two people that loved each other become so opposed? Can a child learn to forgive their mother for leaving them? And why would Marie make such a shocking and significant decision to change their lives and divide their loyalties forever?
---
ITV Sport: International Football Friendly, ITV including STV and UTV, 7.30pm
Mark Pougatch hosts live coverage as England continue their preparations for the 2018 FIFA World Cup with a match against Italy at Wembley.
Gareth Southgate's side qualified with ease for the summer's tournament in Russia, so all thoughts have now turned to how they can improve on their showing in the last World Cup in Brazil. Italy surprisingly failed to qualify after losing a play off with Sweden, but will still provide top tier opposition for the Three Lions.
Joining Mark in the studio for expert analysis are Slaven Bilic, Ian Wright and Lee Dixon with commentary from Clive Tyldesley and Glenn Hoddle.
---
Britain's Wild Rivers, Channel 5, 9pm
This series reveals the hidden lives of both the familiar and more unusual animals with which we share our island home.
Channel 5 cameras meet a cast of engaging animal characters at key moments in their lives, as low-light cameras exposed rarely seen nocturnal behaviour and macro lenses focus on these little-known Britons. From Scottish lochs and golden reed beds, to southern swamps and back-garden ponds, Britain is spotted with wild watery corners that may rarely be explored, but are some of the most bio-diverse places in the country.
Hunted to extinction 500 years ago, beavers have been successfully reintroduced. These natural engineers alter the landscape and waterways, not only to help themselves but also to the benefit of other species. Grass snakes, the country's largest reptile, are perfectly adapted to hunt in the shallows, with toads high on the hit list. Water voles are also vulnerable to snakes, but they are more worried about each other…
---
Discovering Film, Sky Arts, 10pm
The eighth series of the Sky Arts documentary continues with a fascinating look at the life and career of Alec Guinness, the Oscar-winning English actor known for his roles in Lawrence of Arabia, Dr Zhivago and Star Wars.
Sir Alec Guinness was born in London in April 1914. Guinness first worked writing advertising copy. His first job in the theatre was on his 20th birthday, while he was still a drama student, in the play Libel, which opened at the old King's Theatre, Hammersmith, and then transferred to the Playhouse, where his status was raised from a walk-on to understudying two lines, and his salary increased to £1 a week.
By the time of his death in August 2000, he had appeared in over fifty movies and been one of the most popular big screen stars ranking as the UK's 2nd best loved performer in 1953 and 1959. 
James Acaster: Repertoire, from today on Netflix