Mid-Week Telly Today sees ATV Today Editor Doug Lambert pick his best shows for March 28th.

One to Watch: Are You Autistic?, Channel 4, 10pm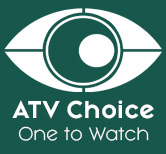 Autism cases are at an all-time high in the UK, with one in 100 people thought to have autism. But experts now think the true number may be much higher, with the situation at crisis point.
A 'lost generation' of thousands of adults could be going through life without a diagnosis, missed by a system struggling to understand the condition. Anna Richardson – whose nephew has recently been diagnosed with autism – and campaigners Georgia Harper and Sam Ahern – who both have autism – set out to uncover the true face of autism in the UK today. Working closely with charities, experts and people with autism from across the spectrum, this programme challenges what we think we know about autism. Trainee human rights lawyer Georgia and artist Sam want to smash apart the myths about the condition and show what people with autism are really like.
In a unique experiment, a team of world leading experts have agreed to adapt their ground-breaking research exclusively for the programme and test two adults who think they are part of the lost generation and in need of a diagnosis. Headed up by Prof Francesca Happe of King's College London, Prof Liz Pellicano of UCL and Dr Anna Remington of UCL, the expert team break autism down into three main areas of behaviour for the test. Also, in one of the largest ever studies of its kind, the show teams up with renowned autism expert Prof Simon Baron Cohen and the University of Cambridge for an online study of more than 750,000 people, to measure how autistic traits are spread across the population.

The Secret Helpers, BBC Two, 8pm
This week the secret helpers share their pearls of wisdom with David, whose family life is in crisis, and Claire, whose stammer stops her from moving on in her job.
55-year-old David needs help reconnecting with his family. Since his dad's dementia has worsened not only has he struggled to connect with him but the family has grown further apart under the stress. He, his wife and daughter eat dinner in separate rooms every night and never do anything together.
Claire has suffered with a terrible stammer since the age of five and it is now holding her back in her private and professional life. She loves her career as a fraud analyst and giving presentations is part of the job. So far her colleagues have stepped in but they are starting to get tired of taking on all the extra work. It's make or break time for Claire. She's got a major presentation to give in a week and desperately needs the sages' help. Claire believes that if she can conquer her fears and do this, she can go on to do anything.
---
Sam and Billie Faiers: The Mummy Diaries, ITVBe, 9pm

Every now and again we love something a little lowbrow, even when it is trying to be a bit more oo-la-la. ITVBe never fails to disappoint with this kind of programming.
Billie joins sister Sam in opening up her home and sharing her day to day life and experience of being a mother. Sam is pregnant with her second child and has just moved into her dream home, a mansion in Hertfordshire. Her son Paul is now walking and talking and Sam's businesses are all thriving.
Sister Billie and her partner Greg are making plans for their dream wedding whilst adapting to life with new baby Arthur. Billie wants to get married in the Maldives but Greg isn't convinced as he thinks it will be too expensive.  Greg is also enjoying spending more time with daughter Nelly when Billie is kept busy with baby Arthur and Billie has asked Greg to up his game around the house.
---