Thursday television highlights for March 29th with ATV Today Editor Doug Lambert.

The Real Full Monty: Ladies Night, ITV including STV and UTV, 9pm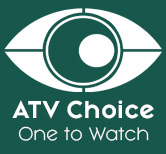 Hot on the heels of the return of 'The Real Full Monty', eight female celebrities are gearing up for the performance of their lives in 'The Real Full Monty: Ladies' Night', determined to show the boys how it's done and raise awareness of breast cancer.
This 'sister' show to The Real Full Monty will follow the story of a group of famous women as they produce and perform an unforgettable, special one-off show, along the way overcoming their nerves and inhibitions before finally shedding their layers – and daring to bare on stage in their determination to bring attention to a cause close to their hearts.
Led by Coleen Nolan with the help of coach Ashley Banjo from dance icons Diversity, broadcaster Victoria Derbyshire, Emmerdale actress Sally Dexter, reality TV star Megan McKenna, former Liberty X singer Michelle Heaton, actress Helen Lederer, TV legend Ruth Madoc and presenter Sarah-Jane Crawford – will shake up the stage in Sheffield for a truly inspiring show.

Still Game, BBC One, 9.30pm
Jack and Victor pack their bags for a night away that they'll never forget – even if they want to – in this episode of the hit comedy, Still Game.
After learning Navid has been shutting his shop early for the last few Fridays, Jack and Victor try to wheedle information out of Isa about what he's up to. For once she's keeping quiet, sort of, dropping a few clues, hoping they'll suss out Navid's secret shenanigans themselves.
It turns out Navid and Meena have a caravan where they retreat to for peace and quiet. As soon as they find this out, Jack and Victor pester Navid for a holiday but when he turns them down, the boys bring out their finest sob story. Navid eventually relents, handing over the keys to his beloved the caravan – for one night only.
Friday night is boys' night and Jack and Victor excitedly look forward to escaping Craiglang, carry-out in hand. However, their relaxing caravan trip soon sours when Winston turns up as an unwelcome guest – with shambolic results.
---
Indian Summer School, Channel 4, 9pm
Five British boys who've failed their core GCSEs are given a second chance at a school like no other.
Inspired by studies that suggest that white working class boys do better academically in ethnically mixed classrooms, the boys take part in a study programme at the famous Doon School in India, one of the best schools in the world, with an exam pass rate of 100%. British head teacher Matthew Raggett believes he can transform the boys' prospects in just six months, preparing them to re-sit their exams.
The boys will have to shake off their old habits if they want to survive the rigorous standards at Doon. Will they knuckle down? In this episode, as the boys arrive at the Eton of India, Jack and Alfie adapt best to the new way of life at the school. Harry slips into old habits by prioritising popularity over his studies. And having both not been in school for two years, Jake and Ethan find it hardest to adjust to the new regime.
---
Civilisations, BBC Two, 9pm
Think Renaissance and you think Italy. But in the 15th and 16th centuries the great Islamic empires experienced their own extraordinary cultural flowering. The two phenomena did not unfold in separate artistic universes; they were acutely conscious of, and in competition with, each other and mutually open to influences flowing both ways.
The fifth film in Civilisations goes east and west with Simon Schama: to Papal Rome but also to Ottoman Istanbul and Mughal Lahore and Agra, revealing those connections and rivalries, and examining how the role of artists from the different traditions of West and East developed in the years that followed the Renaissances.
That rivalry unfolds most spectacularly over the creation of domes – in Ottoman Istanbul the great engineer-architect Mimar Sinan builds the light-flooded Süleymaniye mosque, while at the same time in Rome Michelangelo designs the great dome over the St Peter's Basilica.
---
Five Star Hotel, E4, 10pm
Viewers have been able to brush shoulders with the stars and be welcomed in to a wonderland of fun and sunshine. The show follows a team of five celebrities as they take on the challenge of delivering 5 Star Service at a boutique Mediterranean hotel.
As the team of celebrities wait on the guests hand and foot, endeavour to deliver top-notch service and answer any complaints, will they be able to provide all that is asked of them? From arranging stag parties on yachts to unforgettable excursions, the celebs will have their hands full as they juggle everything that is thrown at them. As the guests make the most of their summer holiday they will rate the celebrity staff and with the calibre of their work under constant scrutiny the pressure will be on the stars to keep standards high.
In the penultimate episode, things reach fever pitch when an argument breaks out at the morning meeting. Inspectors visit the hotel as some of the celebs let the team down. And James's double role is revealed.

The Five Star Hotel nears its final guest, E4, 10pm

---