The Easter weekend is fast upon us and ATV Today Editor Doug Lambert picks his Telly highlights for Friday March 30th. This is the last Telly of the run, we'll be back for our winter run September – March from Sept 3rd.

One to Watch: Lee and Dean, Channel 4, 10pm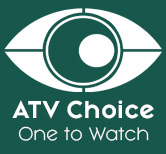 Brand new comedy following the lives of Stevenage builders Lee (Miles Chapman) and Dean (Mark O'Sullivan) and co-starring Anna Morris, Camille Ucan, Ricky Grover, Perry Benson, Ramon Tikaram and Tom Bennett.
Lee and Dean have been inseparable since childhood until Lee meets Nikki (Camille Ucan). For the first time Lee seems smitten, and Dean's nose is put out of joint when she moves into their flat and takes over organising Lee's birthday party. Lee has also been enjoying 'builder's perks' with posh client Mrs Bryce-D'Souza (Anna Morris), who sees their dalliances as more than client aftercare.
When Mrs Bryce-D'Souza turns up at Lee's birthday party unannounced, Lee is terrified that she'll tell Nikki what's been going on – until Dean steps in to save the day. And when Dean's dad Terry (Perry Benson) mishears a drunken conversation, he unknowingly forces Lee and Nikki to commit to each other publicly.

Episodes, BBC Two, 10pm
The award-winning, critically acclaimed comedy Episodes returns for a much-anticipated fifth and final series. This hilarious series comes from visionary creators David Crane of Friends fame and Mad About You's Jeffrey Klarik.
In Episodes, Matt LeBlanc plays an outrageous version of himself, a dazzling, multifaceted role for which he won a Golden Globe and received four Emmy nominations for Outstanding Actor in a Comedy. Stephen Mangan and Tamsin Greig, two of the crown jewels of British comedy, are Sean and Beverly Lincoln, an English couple who are brought to the states to remake their hit UK sitcom for American audiences, only to see it corrupted beyond all recognition.
---
Britain's Favourite Food, Channel 4, 8pm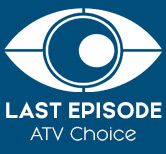 We return to Channel 4 this evening as Simon Rimmer looks back at our favourite food brands – from Angel Delight to Smash to Ski yoghurt, Findus Crispy Pancakes and many others – exploring what really went into them and why we lapped them up.
In last weeks episode we were fascinated here at ATV Today by the birth of the Marks and Spencer Chicken Kiev and this week indications are the hour long show will prove to be just as informative, and yet strangely interesting.
With a cast of celebrities who grew up in the 1970s, from Johnny Vegas to Susan Calman, plus interviews with the ad men, food scientists and technologists who created these iconic brands, Rimmer explores how we became a nation of convenience-food lovers. In this episode, Rimmer tells the story of Cadbury's Smash and the advert consistently voted our favourite of all time. He looks at how the era of the Green Goddess ushered in Findus Lean Cuisine and what really went into the 300-calorie ready meals, and uncovers how the drinks industry got women drinking, with Babycham.
---
That Riviera Touch, ITV3, 3.50pm
Our Friday Film choice – and its been a wee while since we had one – comes courtesy of one of Britain's favourite comedy duo. ITV3 brings us the madcap 1960s fun with Eric Morecambe and Ernie Wise, who star as Eric Simpson and Ernest Clark respectively, two British jokers who run into trouble while on holiday.
Traffic wardens Ernest and Eric head on a break to the South of France. However, they find themselves caught up in a plot involving the theft of some jewels and a criminal who plans to use them to smuggle the valuables out of the country.
While the big screen efforts of Eric and Ern may not have been as successful as their television careers with ATV, BBC One and Thames Television, its still an enjoyable way to spend a Good Friday. ITV3 is certainly becoming a great place to celebrate comedy legends, don't forget that this weekend (Sunday 1st April) the channel will be reflecting on the life and career of ATV star Larry Grayson – we'll have more on that with Shaun Linden on Sunday in Best On The Box as he reviews the programme in a special edition.
---
Britain's Great Cathedrals, with Tony Robinson, Channel 5, 8pm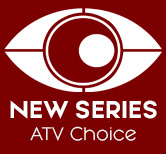 Majestic, awe-inspiring and ambitious in design, Britain's great cathedrals are some of the most magnificent in the world. In this brand new series, Sir Tony Robinson visits six of them, looking at the turbulent history thathas taken place inside their walls.
The monumental gothic edifice York Minsterhas sat at the heart of our nation's history formore than 800 years, and has been a back drop to some of the most dramatic events in British history. It houses more than half ofall the world's medieval glass including the magnificent Rose Window, commissioned by Henry VIII, and the famous East Window, the largest stained glass window in the world.
York Minster has narrowly escaped destruction throughout its history, surviving not just fires but structural subsidence and even bombing attacks during the WWII. In a TV first, Tony is granted unprecedented access to one of the country's most important archaeological treasure troves. Thousands of items were dug up during the structural work, and they have remained unexamined for more than 50 years—until now.
---
The Nineties, Sky Arts, 9pm
The One About TV: Part One. This stateside view of the decade that gave us Friends, Frazer and Fox News Live. This acclaimed documentary series, which has previously reflected on the sixties and seventies, explores the popular culture and political milestones of the decade, starting with the some unforgettable telly shows that were entertaining American audiences back in the 1990s. Some of which of course we came to know and love over the pond too.

Still bringing us sunshine – Eric and Ernie star in one of their big screen outings this afternoon on ITV3.

---