ATV Today Editor Shaun Linden takes a look at some of the best on the box this weekend for Saturday 7th and Sunday 8th of April.
Ready or Not, Saturday, BBC One, 6.30pm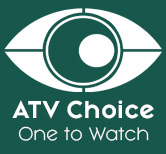 From the supermarket to the seaside, Blackpool Tower to Birmingham city centre, brand new comedy entertainment show Ready Or Not brings a hilarious twist to the traditional game-show. Wherever you are, whatever you're doing, the beeb's crack team of quiz show hosts won't be far away, ready to surprise you with their crazy games.
The show features voice-over from ITV  personalty Paddy McGuinness and a roving team of hosts ready to surprise members of the public across the nation – when they least expect it.
This week, Quiztina's taken her Quiz Me Quick stand to Llandudno, Sam and Mark meet their match in their Gameshow Lift, Tom Allen's popping up in a square in Crawley, and TV's leading canine gameshow host Crumpet is up to his old tricks in Oxford. So if you want to win big, you'd better look out – because BBC One is coming for you… Ready or Not!
Revolution, Sunday, Sky One, 6.30pm
Get set for more edge-of-your-seat action as six more bladers, BMX riders and skateboarders take to the death-defying Revolution course.
Risking it all for a place in the grand final, they go head-to-head in a series of breakneck races, gnarly obstacle courses and hairy high-jump competitions. Steve-O and Maya Jama host all the excitement of heat two, while Jordan Banjo brings you the trackside gossip.
Britain's Most Historic Towns, Saturday, Channel 4, 8pm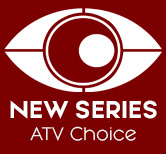 A little bit of culture for Saturday over on Channel 4 away from the entertainment and glitz of ITV and their Saturday Night Takeaway and The Voice finals. In this unique take on British history, Professor Alice Roberts explores Britain's rich and varied past through the stories of individual towns and cities. In each programme Alice studies one key period in history by delving into the secrets of a historic town that encapsulates the era.
From the Romans to the Tudors and the Vikings to the Victorians, Alice combines the bigger national picture with local detail to give an accurate impression of what life was really like at key moments in our turbulent past. Alice visits historic sites and meets local historians to understand how each town was shaped by the dominant forces of the age, while aerial archaeologist Ben Robinson takes to the skies to search for clues to our past in the layout of Britain's most iconic towns.
Cutting-edge CGI brings long-lost monuments back to life and, at the climax of each programme, reveals the entire historic town in all its former glory. Meanwhile, Alice gets hands-on experience of everyday life through the ages. In this first episode, Alice tells the story of Roman Britain by studying the history of Chester, Britain's most Roman city. Alice enjoys an authentic Roman feast, heads deep underground to check out an extraordinary archaeological find and explores a radical theory regarding the Romans' plans for Chester.
The Generation Game, Sunday, BBC One, 8pm
The Generation Game is back with brand new episodes, bringing celeb guests, big laughs and family fun to BBC One this Easter. Mel Giedroyc and Sue Perkins host the much-loved game show, with amazing prizes – and a cuddly toy – to be won on the legendary conveyor belt.
This week, four family pairs from different generations battle it out in games including cake decorating, balloon modelling, a vanishing box magic trick, and dancing the Argentine Tango with Latin legends, Vincent Simone and Flavia Cacace.
Mel and Sue are also joined by celebrity panellists, comedian Roisin Conaty and presenter Melvin Odoom, plus special appearances from Basil Brush and surprise guests including Danny Dyer. It might not be in the league of the Bruce Forsyth or Larry Grayson years, but it's still an hour of family fun.
Larry Grayson – Shut That Door!, Sunday, ITV3, 8pm
If you missed the landmark documentary last weekend, ITV3 give viewers another chance to find out about the life and career of Generation Game host Larry Grayson.
The filmmakers have enjoyed unrestricted and unprecedented access to Larry's personal archive of correspondence, family photographs, personal scrapbooks and professional memorabilia – as well as Larry's never-published autobiography draft which has laid undiscovered in an archive vault for over two decades. All are brought to life as Larry's long journey to stardom is told, often in his own words.
Larry became one of television's most popular entertainers in the 1970s and 80s, but his fame was achieved late in life. This film takes viewers right back to the beginning of Larry's story, as he grew up in a foster family in the 1930s. He was a born entertainer and for years performed in working men's clubs developing an act that didn't rely on jokes, but revolved around funny stories, catchphrases and imaginary characters. In 1972 ATV took him to television fame, and his career peaked in 1978 when he took over as host of BBC One family show The Generation Game.
Change Your Tune, Sunday, ITV including STV and UTV, 7pm
Change Your Tune is a new musical game show featuring some of the country's most awfully bad singers who are all hoping to 'change their tune' and win an amazing cash prize. In each episode, hosted by Baz Ashmawy five truly terrible singers perform a classic song for a live studio audience.
This week Dental nurse Allan wants to improve his singing and become the perfect dad, but can he master his terrible timing? Also American born Lolly has loved performing badly since she was a child and would love to surprise her father by singing in tune at his 75th birthday party.  
 Swimming coach Jude is the third contestant with a truly terrible voice, she's part of a tuneless choir and desperately wants to learn to sing so she can duet with her musician boyfriend while Tiler Marc is a music lover, but struggles to stay in tune and drives his clients mad whilst he sings on the job and final contestant
Kyrrie
– a stay at home mum from Liverpool who hopes to transform her awful singing voice and make her kids proud.  
Mel and Sue return with the second edition of The Generation Game, BBC One, 8pm.