One to Watch: This TV time machine takes viewers back to a classic year to recall some of the most-loved shows in television history.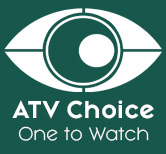 Host Matthew Kelly counting down that year's 20 highest-rated programmes. Plus, the stars and creators of the year's top telly share the secrets behind the hits.
In his last ever interview Jim Bowen talks about his early struggles with presenting 'Bullseye', while Ronnie Corbett's daughter Sophie remembers her much-missed dad and how he and the other Ronnie lit up Christmas. In a year of games shows with ever bigger prizes, the Peter Pan of show business Lionel Blair and glamorous co-host Maggie Moone remember their unique show 'Name That Tune'.
In an era when the double entendre was king, French waitress Vicki Michelle and British airman John D Collins reminisce about their time behind enemy lines in 'Allo Allo'. 'Only Fools and Horses' pushed the boat out – literally – for its Christmas special. "To Hull and Back" was filmed entirely on location, and included some hair-raisings antics in the middle of the North Sea. We hear from cast and crew members.
Only Fools and Horses was a big ratings hit in the 1980s.

Wartime comedy 'Allo 'Allo was also making the nation laugh.
Soap stars Jane Rossington and Tony Adams talk about the tough times that Midlands soap 'Crossroads' faced that year, and how it inspired Victoria Wood's hilarious parody Acorn Antiques.
To help him make sense of the year's TV output, Matthew Kelly has his three correspondents to call on. Blue Peter presenter Janet Ellis looks back at 1985's big noises in Children's Television. John Altman, aka 'Nasty Nick' from EastEnders, gives us the lowdown on a year of new starters for the soaps. And Rustie Lee cooks up a storm in the kitchen while exploring the year in comedy and light entertainment, including the global TV spectacular that was 'Live Aid.'
Four years after they got hitched, royal couple Charles and Diana remembered their wedding day and discussed life with Alastair Burnet in 1985. The show's producer Stewart Purvis and former royal correspondent Jenny Bond remember their interview and what the Spitting Image puppets made of it.

There were big changes for the Crossroads Motel in the mid-1980s.
EastEnders launched, with the love-hate relationship of Den and Angie gripping soap fans.
Barry McGuigan recalls his world title-winning bout in front of almost 30,000 screaming fans – not to mention 18 million at home – in the first ever live boxing TV event on the BBC, while Judith Chalmers recalls circumnavigating the globe eight times on 'Wish You Were Here'.
Other episodes in the series include 1978 featuring Crossroads' Paul Henry who played popular handymand Benny Hawkins, 1989 which sees the boom in Aussie soaps in the UK featuring Mark Little and 1995 which sees Pauline McLynn of Father Ted fame looking at comedy of the year.
All four episodes are presented by former Game for a Laugh and Stars in their Eyes host Matthew Kelly.
Top of the Box, tonight at

9pm

on Channel 5.

Jim Bowen oversaw proceedings on Birmingham-based game show Bullseye.

Spoofing Crossroads and Coronation Street: Victoria Wood gave the world Acorn Antiques in 1985.