One to Watch: Duran Duran Night.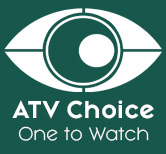 Iconic British rock band Duran Duran take over BBC Four tonight, well after Top of The Pops anyway. With exclusive access to the band, two newly-filmed documentaries bring incredible insights, showcase previously unseen archive footage and rare demo tapes, and reveal the thoughts and inspirations of the band across the decades.
This documentary features Simon Le Bon, John Taylor, Nick Rhodes and Roger Taylor – with archive footage of Andy Taylor – opening up about their extraordinary career, talking more candidly than ever before about the highs and lows they have endured together since they formed in Birmingham in 1978.
Duran Duran are one of the UK's greatest and most enduring pop bands of all time. In the space of four years, five lads with one dream became the biggest band in the world. They went from playing at the Rum Runner, a small new-wave nightclub in Birmingham, to filling Japan's Budokan stadium and arenas around the world. But this extraordinary success came at a price when, in 1985, the band imploded, the tolls of excess took over and creative differences caused them to fracture.
Charting their trajectory since they formed, the story is told through seven of their 14 groundbreaking albums – each one uncovering a compelling chapter in the band's journey: the fame, the fortune, the meltdowns, the hits, the misses, the iconic videos, the tours, the fans, the partying and the supermodels. With intimate access to each band member, and previously unseen archive footage, the documentary reveals how their meteoric rise to fame at such a young age affected each of them – and how they have reclaimed their seat at the table with rock royalty.
It is a story of survival. Four decades on and the band are still getting Top 10 hits. The film looks at how they survived this incredible journey and how they still compete in today's cut-throat pop business. It includes contributions from Cindy Crawford, Boy George, Mark Ronson, Nile Rodgers, Antony Price, Russell Mulcahy, Nick Egan and many more.
Duran Duran: There is something you Should know airs at 9pm.
As part of BBC Four's Boys on Film – A Night With Duran Duran, this hour-long documentary Duran Duran: A Night In… joins Simon Le Bon, Nick Rhodes, John Taylor and Roger Taylor as they sit back to watch and talk through personally-selected clips of archive television, music shows, movies, performances, adverts and children's shows that have inspired them across their career.
The clips trigger memories and stories that are as surprising to the other band members as they will be to viewers at home. Taylor and his three bandmates took great pains in selecting choice cuts from the archives that would best represent their experiences and interests growing up.
And in an exclusive interview, they discuss their influences from the worlds of film and art, referencing Blade Runner, Andy Warhol and Tomorrow's World, and ranging from Barbarella in '68 to Patti Smith's Horses in '76, David Bailey on Andy Warhol in '73 to Prince's Kiss in '86 and Roxy Music's Virginia Plain in '72 to Midnight Express in '78. A Night In is a trip down memory lane with the band as they remember the shows that capture a particular moment in their creative lives. There's even a moment for Roobarb And Custard!

Following the documentary at 11pm BBC Four airs Duran Duran in concert. The live performance was recorded at Mayan Theatre in Los Angeles during the All You Need Is Now Tour.
Duran Duran: A Night In… airs at 10pm