One to Watch: UKTV channel Gold marks the landmark anniversary of the popular wartime sitcom.
On 31st July 1968 at 8.20pm, BBC One showed the first episode of a sitcom based on Jimmy Perry's early life in the Watford Home Guard during World War II. Dad's Army would run for a further nine years and 80 episodes. The show mixed little known actors among well established names in the industry, with by the end of the run all the actors, and their characters, becoming much loved with viewers of British television.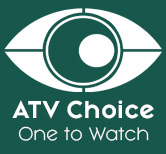 The series was lead by Arthur Lowe, as Captain Manwaring, who had been seen regularly in Granada Television's Coronation Street prior to Dad's Army, and Corrie spin-off comedy Pardon the Expression. John Le Mesurier, who starred in over 120 movies, and was a regular alongside Tony Hancock, was Sergeant Wilson. The platoon regulars included Crossroads actor Arnold Ridley, spooky movie star John Laurie, comedy performer Clive Dunn and jobbing actors such as James Beck and Ian Lavender.
The series, set in the fictional town of Walmington-On-Sea, revolved around the Home Guard platoon who were a voluntary group of men who due to age or other aliments were unable to fight in World War II in full  military service. The series followed their adventures lead by Bank Manger Manwaring as they protected the town from the threat of Nazi invasion.
Now, for its 50th anniversary, Gold is showing the very first episode at the exact time and on the exact date it was first broadcast in 1968.
Episode one begins in May 1940 with Sir Anthony Eden's plea to men to come forward as Local Defence Volunteers. In the fictional town the pompous bank manager George Mainwaring (Lowe) declares himself commanding officer and gathers together a loyal but incompetent platoon of local men to defend the town against invasion, including his deputy bank manger Arthur Wilson (Le Mesurier), butcher 'Lance Corporal' Jones (Clive Jones), undertaker James Frazer (John Laurie), 'spiv' Joe Walker (James Beck), retired Charles Godfrey (Arnold Ridley) and the youngest Frank Pike (Ian Lavender).
In the absence of weapons and uniforms, the boys are forced to make do with pepper and armbands. While they stumbled from one farce to the next, the show did prove that while the Home Guard may have never been powerful enough to actually defend England, the men were not afraid to stand up for their town and bravery was unquestioned.
Also this week Gold is screening a number of classic Dad's Army episodes, Christmas specials and comedy drama We're Doomed – The Dad's Army Story about the making of the sitcom. The UKTV tribute follows on from the Dad's Army Night which aired on Saturday on BBC Two.
Dad's Army: Episode One, tonight at 8.20pm on Gold.