Back for our winter run, as the nights draw cold and the days get shorter ATV Today Editor Doug Lambert picks his Telly highlights for Monday September 3rd.

One to Watch: Mother's Day, 9pm, BBC Two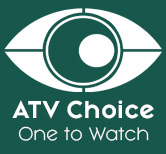 This drama brings to screen the real-life events which helped bring peace and change to Northern Ireland. In 1993 Warrington was the victim of a bomb attack in its town centre. The aftermath left two boys dead, a grieving family and a Dublin housewife so disgusted by it she formed an unlikely alliance to bring about peace and heal communities on both sides of the Irish Sea.
Sue McHugh (Vicky McClure), an unassuming and usually shy Dublin housewife, is deeply affected by news of the tragedy. Spurred into action by the events in Warrington and the hope that she can make a difference, Sue urges people across Ireland to demonstrate that the killings on all sides must stop. But has Sue underestimated the challenge of brokering peace in a community that has known such conflict?
As the grieving Wendy and Colin Parry (Anna Maxwell Martin and Daniel Mays) search desperately for answers to their son Tim's senseless killing, they form an alliance with Sue, her husband Arthur (David Wilmot), and their Peace '93 movement, travelling to Dublin in a bid to bring about peace and ensure Tim's enduring legacy is one of hope and tolerance.
Based on real events, Mother's Day is written by Nick Leather.

Vanity Fair, 9pm, ITV, STV and UTV
The second episode of ITV's epic period drama continues tonight. In darkest Hampshire, Becky (Olivia Cooke) spends her days as governess to Sir Pitt Crawley's (Martin Clunes) neglected daughters. Her employer's handsome youngest son, Rawdon (Tom Bateman), does his best to interest Becky in a flirtation. But Becky's ambition is to get into her employer's good books, and soon she is promoted to the position of Sir Pitt's indispensable secretary. Tonight sees Becky on a charm offensive to make friends in all the right places.
---
Married to a Paedophile, 8pm, Channel 4
Every week in Britain over a hundred wives discover their husbands are not the men they thought they were married to. Due to advances in detection, the police are charging more men than ever before for possession of images of child sex abuse – and many of them ostensibly happily married family men. Tracing the impact over 12 months, this powerful film captures two families – the wives, the children and the offenders themselves – as they navigate fraught relationships, deal with the shame and the stigma of the offence, and make difficult decisions about their future.
---
Legends of Opera, 8pm, Sky Arts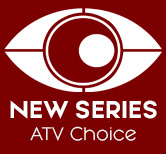 This fascinating new 12-part series travels to the great opera houses of the world – From Milan and Venice, to London and New York, Legends of Opera pays tribute to the greatest opera singers of our time. Featuring contributions from critics, historians,
artists, singers and opera house directors, each episode shines a light on why operatic greats such as Jose Carreras, Placido Domingo, Kiri Te Kanawa, Renee Fleming and Jessye Norman have been able to make a unique impression on the history of music and help expand the popularity of opera worldwide.
The first episode focuses on Luciano Pavarotti, the larger-than-life showman who provided the audio backdrop to Toto Schillaci's goals, Roger Milla's dancing and Gazza's tears during the Italia 90 World Cup with Puccini's aria Nessun Dorma.
---
For The People – World's Greatest Judge, 10pm, Sky Witness
Judge Byrne finds himself at a crossroads in his career when he presides over a case that requires a disproportionate mandatory minimum sentence. Allison represents a charming defendant in a fraud case while on duty for the first time, and Leonard struggles to decide whether or not to bring charges against a political figure in this the fifth outing of the ten part series.
---
In a world where everyone is striving for what is not worth having, no-one is more determined to climb to the heights of English Society than Miss Rebecca Sharp in ITV's Vanity Fair.

---