Back for our winter run, as the nights draw cold and the days get shorter ATV Today Editor Doug Lambert picks his Telly highlights for Tuesday, September 4th.

One to Watch: One Day That Changed My Life, 9.15am, BBC One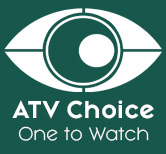 EastEnders' actress Jo Joyner narrates this five part series which runs all this week on BBC One Daytime. Each of us will have experienced a day that changed the course of our lives – dramatic moments that can send lives in one of any two directions.
In this series, we will be capturing those extraordinary moments. From medical results to business decisions, creating a family to saving communities, those crossroads moments when everything changes. With four stories in each episode, we show the run up to real life results moments, culminating on one day that's delivers intimate decisions that reflect the audiences lives back to them.
Today, we'll follow Gary as he tries for the last time to become a London cabbie – after 32 failed attempts.
Also teenager Beth, who's racing towards a place in Team GB's canoeing team and a dream of an Olympic Gold; Emmet, who is hoping to conquer the world of competitive barbering. and Alex and Sarah (pictured) whose dream of adopting hangs in the balance. All their efforts, hopes and desires culminating on one day where their lives could change. The programme, the beeb states, will give viewers intimate access to life-changing events as they happen.

First Dates Hotel, 9.15pm, Channel 4
A new batch of the young and beautiful eye each other up in the Italian sunshine. Sweating in the shade is pie man Paul, 28. What he lacks in bronzed abdominals he makes up for in charm. His potential paramour is blonde doggie day care worker Kimmy, a salt-of-the-earth bombshell who's tired of having her heart broken. As Paul battles nerves, he threatens to derail their burgeoning romance before it's even begun with a hair-raising revelation.
Next, after the breakdown of her 17-year marriage, 40-year-old property mogul Michelle seeks to build foundations for a new relationship with investment manager and ex-army man Rudy. On paper it's a perfect match. He's a smooth-talking society bachelor from moneyed Mayfair, and she brokers multi-million-pound deals for a living. The only problem is Rudy's determined to maintain an inimitable mystique, clamming up at any personal question.
With Michelle determined to unpick this enigmatic stranger, will she be able to scratch the surface in time? And London ladette Lauren, 32, is a recent breast cancer survivor who's forever falling for guys who just want friendship. Lauren's dream man comes in the form of 6′ 4″ bearded market trader Patrick. As she nervously waits to meet him, little does she know she's about to have the shock of her life.
---
The Truth About the Harry Quebert Affair, Sky Witness, 9pm
Patrick Dempsey returns to telly screens in this gripping ten-episode adaptation of Joël Dicker's best-selling novel on Sky Witness.
In his first appearance in a TV drama since his heartbreaking departure from Grey's Anatomy, Dempsey stars as former literary icon Harry Quebert, whose life is upended when he is accused of murdering a 15-year-old girl who disappeared years earlier.
When a former protégée, Marcus Goldman, visits Harry's residence in beautiful coastal Maine in the hope of curing his own writer's block, he gradually unfurls the truth behind his mentor's involvement in this tragic case.
---
All Star Driving School, E4, 7.30pm
It's day two at the All Star Driving School and today TOWIE star Arg, The Vamps' drummer Tristan Evans and Corrie actor Mikey North are all taking on junctions, with varying degrees of success.
Arg is the only one of the learners who hasn't managed to pass his theory test. So, while the others hit the road, it's back to the books for Arg. Today, Tristan has a back-seat driver who knows the Driving School only too well: fellow bandmate and now qualified driver, Connor.
Mikey has delivered a mixed bag behind the wheel and today is no exception. He's elated when instructor Maxine takes him on the motorway, but all the optimism disappears when he attempts a parallel park.
---
Police Interceptors, Channel 5, 7pm
The second episode in this the second series continues with the unit called to the heart of the Essex countryside to help rescue a farmworker pinned beneath a tractor, and the air support crew is sent out at night to hunt down a car thief in Southend.
Meanwhile, the interceptors pursue a rogue driver around the back alleys of north-east London.
---
 EastEnders actress Jo Joyner narrates One Day That Changed My Life for BBC One Daytime.

---