Sky News reveal new-look daytime schedules.
Kay Burley has been with Sky News since its launch. Previous roles included on Tyne Tees TV and TV-am's original Good Morning Britain.
"With a fast growing digital audience on the Sky News mobile app, our viewers know what's making the headlines. But what they want is more appointment to view shows. Kay and Mark are experienced news presenters, each with their own 'take' on the day's stories. Embedding them more firmly in our schedule gives us a chance to give Sky News more personality and more editorial heft at a time when being a trusted news brand has never been more important." – Cristina Nicolotti Squires, Sky News Director of Content
Sky News has introduced a number of changes to its daytime line-up, with a new show for presenter Kay Burley, the addition of former ITV News anchor Mark Austin to the presenting team and a number of new correspondents.
The Kay Burley Show will air from 2pm until 5pm Monday to Thursday. As well as covering the breaking news, Kay's show will deliver her own perspective on the day's stories, with interviews, quirky off beat stories and spiky opinion and debate, challenging the status quo and reflecting the views of the UK audience. Kay has hosted more hours of live television news than anyone having been with the channel since its inception nearly 30 years ago.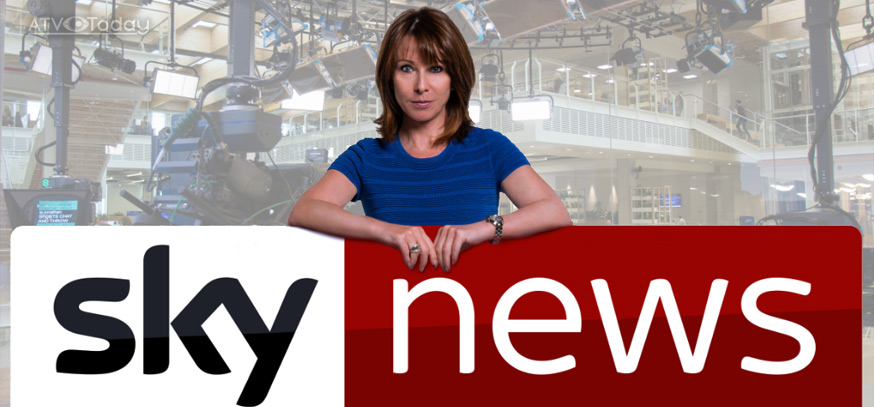 The News Hour with Mark Austin, airs Monday to Friday at 5pm, and has a mission to provide a round-up of the day's news for the teatime audience, with a recap of events plus analysis from Sky News' expert correspondents and interviews with the key players at the centre of the day's stories. Mark returns to the studio after a year spent in the Washington bureau and will also present a new look 6 o Clock News.
Also joining the team this autumn are a number of new correspondents who will bolster specialist reporting across all of the Sky News platforms. Jason Farrell moves from Westminster to become the channel's first Home Editor, covering the stories that affect the UK audience. Beth Rigby becomes Deputy Political Editor, while Nick Martin takes on a new role, reporting on politics but from outside the Westminster bubble, looking at how politics is viewed by voters a long way from SW1.
Rowland Manthorpe has moved from Wired magazine to be the new Technology Correspondent, Kate McCann joins the political team from the Telegraph and Martha Kelner is leaving the Guardian to become Sky News Sport Correspondent. Finally The Times former Defence correspondent Deborah Haynes arrives this month as Foreign Affairs Editor.
Unchanged is Sunrise from 6-10am, followed by All Out Politics live from Westminster at 10am. The day's news agenda will continued to be wrapped up with Sky News at Ten and then Press Review at 10.30pm.
"The appointment of these great reporters not only boosts our specialist journalism, but is also a strong signal of how Sky News is in better shape than ever. Our future looks bright and it's great we're attracting top talent from across the industry" – Jonathan Levy, Sky News' Director of Newsgathering
Mark Austin moved to Sky News from ITN and ITV News.