Back for our winter run, as the nights draw cold and the days get shorter ATV Today Editor Doug Lambert picks his Telly highlights for Thursday, September 6th.

One to Watch: Spying On My Family, 9pm, Channel 4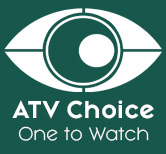 Ever wondered what your loved ones get up to when you're not around? In this extraordinary experiment, the Kirks from Essex get a chance to find out. For one week, the family will see into every corner of each other's lives, every social media post and text message laid bare.
Cameras will track their every move, and – using cutting-edge smartphones – they'll be able to watch each other 24/7. Ex-copper Rob can't wait for the week to start: 'I'm very nosy, it's just something that comes naturally. This is going to be my dream.' As a proud dad, he's confident his two sons are too well-brought-up to misuse social media, but as he logs into their phones, to his horror, he discovers his 11-year-old already has images of semi-naked women.
Meanwhile, Rob and his 17-year-old daughter Chloe have had a strained relationship ever since he divorced her mum. However, the experiment gives Rob a chance to covertly watch her – and he begins to realise how years of mutual misunderstanding have come between them. At the heart of the experiment is a question both timely and universal: if you could watch everything your family got up to, would it change the way you see them? In an age where many of us broadcast ourselves on social media, and others worry about privacy and surveillance, the Kirks will discover what it really means to live without secrets.

Drain The Oceans, 8 pm, National Geographic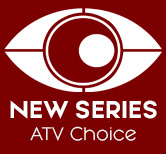 Drain The Oceans pulls the plug on the ocean to reveal hidden secrets and lost worlds, using ground-breaking technology, breath-taking photography and insight from top marine archaeologists. The series delivers penetrating new insights into the epic history of human civilization and the deep history of Earth itself, exposing sunken cities, shipwrecks and the amazing natural wonders of the deep.
In the first episode of the series its a look at Nazi Secrets.
We think we know Hitler's plans to dominate the world. But there's an untold story of how the Nazis waged a secret war across the world's oceans. Marine archaeologists and historians go in search of Hitler's secrets, hidden deep underwater. Scientific data combines with computer graphics to drain the oceans to investigate the lost wrecks of World War Two.
Press, 9pm, BBC One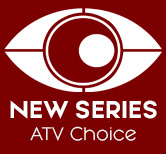 This latest BBC drama takes us into the world of the tabloid press in present-day London. The Herald, a left-leaning broadsheet struggling to adapt to the age of digital news, and The Post, a thriving populist tabloid, occupy buildings in the same square.
At The Herald, Deputy News Editor Holly Evans (Charlotte Riley) is tasked with giving Wendy Bolt (Susannah Wise), a controversial right-wing commentator and media personality, a tour of the office. At The Post, Oxford graduate Ed Washburn (Paapa Essiedu) is given his first 'death knock', interviewing the parents of Shawn Kingsley, a footballer who has committed suicide. When details emerge about Kingsley's private life that prompt his distraught parents to withdraw from the interview, Ed comes under pressure to run the story against their will.
Instinct – Secrets and Lies, 9pm Sky Witness
The murder of a young man who recently left his family's religious community leads Dylan and Lizzie to a series of possible suspects, including a short-tempered photographer and a mysterious girl with amnesia in this the third outing of this the first series.

Also, Lizzie's younger sister, Katie, unexpectedly drops by for a visit.
Ross Kemp and The Armed Police, 9pm, ITV, STV and UTV
The former EastEnders star is back in the action with a one-off special for ITV. The cop documentary starts ITV's 2018 Crime & Punishment season which is fronted by Ross Kemp. This documentary goes inside police tactical firearms teams to investigate how gun crime in Britain has exploded, increasing by 20% since 2017 – and how the force is dealing with it. 
Ross sees the danger of their work up close as he dons his bulletproof vest to ride out on armed police raids uncovering guns in suburbia and gets immersed in their high octane training drills which replicate real-life scenarios.  He engages with the other side of the law – in a shocking encounter with a gun smuggler as well as a frank discussion with young gang members who tell him the reality of the influx of guns into their country and their reasons for carrying firearms on the streets. 
Welcome to Redcar, 9pm, BBC Two
Welcome to The Mighty Redcar. This real-life soap opera, set in the North Yorkshire town, focuses on the relationships between two generations: one struggling to fulfil their hopes and dreams, the other trying to give them a leg up, show them the way and convince them that they, and the town, have a future.
Filmed over a year, with an eclectic 80s soundtrack and including archive footage of Redcar in its heyday, this is both a nostalgic and very modern look at life in a northern town.

Ross Kemp has switched Walford for the West Midlands over on ITV.