Back for our winter run, as the nights draw cold and the days get shorter ATV Today Editor Doug Lambert picks his Telly highlights for Friday, September 7th.

One to Watch: Friday Film Choice: Criminal, 9pm, Film4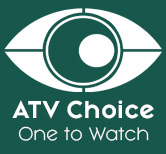 Kevin Costner, Gary Oldman and Tommy Lee Jones star in Ariel Vromen's thriller. In London, CIA agent Bill Pope (Ryan Reynolds) is trapped and tortured to death. He was in the middle of persuading Dutch hacker Jan Strook (Michael Pitt) to hand over details of a devastating computer program that can access any corporate, governmental or military network in the world.
Strook created the program for Spanish anarchist Xavier Heimdahl (Jordi Mollà), but got cold feet when he realised Heimdahl's intention to bring the world to its knees.
Unfortunately, Strook is now hidden in a location only known to Pope. Therefore, Pope's boss Quaker Wells (Oldman) turns to innovative neurosurgeon Dr Franks (Jones), who may be able to transplant memories from Pope's not-quite-dead brain to a living one. Because his brain is especially suitable, Jericho Stewart (Costner) is chosen as the recipient. But Stewart is also a dangerous psychopathic criminal – and the plan goes awry from the start. Also with Gal Gadot as Pope's bereaved wife.

Stan Lee's Lucky Man, 8pm, Sky One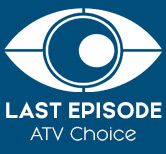 Harry plays his final card in the last-ever episode of Sky One's hit crime thriller.
The suited superhero has been through a lot since Eve first snapped that bracelet on his wrist in series one. His family was kidnapped, his DSI was killed, he was framed for murder and, now, he's lost his best friend.
How will things end for Harry? With Blake now holding both the bracelets, the cards are stacked against him. And the stakes are upped when Blake settles an old score with Gray. As Blake throws his masterplan into action, Harry must summonthe courage to take him on without his lucky bangle. This will be Harry's only chance to get his life back – a gamble that may just be his last.
Ancient Invisible Cities: Cairo, 9pm, BBC Two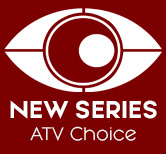 Michael Scott explores deep underground and uses the latest laser-scanning technology and virtual reality to reveal the historical secrets of Cairo and Ancient Egypt. The Invisible Cities scanning team helps us to see the city as no human eye ever could, peeling back the layers of history and showing how the region has reinvented itself over thousands of years.
With many of the region's most extraordinary places concealed, out of sight or underground, Michael gets himself into some tight corners. He explores deep inside and beneath the first pyramid ever built at Saqqara, and finds out how it helped to inspire the Great Pyramid of Giza.
With special access to robbers' tunnels and hidden chambers normally closed to the public, he uses spectacular laser scans to help understand how the pyramids were built. He also shows how the Great Pyramid was designed and constructed with astonishing accuracy. Michael then uses cutting-edge scanning equipment to investigate the Sphinx and to determine which pharaoh is represented in the face of the legendary monument.
James Martin: American Adventure, 8pm, ITV, STV and UTV
Following the success of his French Adventure, chef James Martin set off for the next leg of his journey – in the United States. Tonight we join James for the tenth and final edition of the series.
The show bows out in New York. James ends his epic, coast-to-coast exploration of the great USA with a visit to one of his all-time favourite foodie hotspots in as legend has it 'the city that never sleeps'. After a bite of pizza at a popular pizzeria in Greenwich Village, James cooks on one of New York's famous piers. James also tries the city's fine dining ahead of reminiscing on his journey of over three thousand miles.
Atypical, Netflix, from today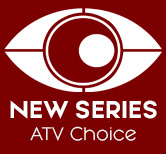 Atypical is a coming of age story that follows Sam (played by Keir Gilchrist), an 18-year-old on the autistic spectrum as he searches for love and independence.
The second series returns as Sam continues on his funny and emotional journey of self-discovery. In this new run of episodes the rest of his family must grapple with change in their own lives as they all struggle with the central theme: what does it really mean to be normal? Jennifer Jason Leigh stars as his mother, Elsa, who is on her own journey of self-discovery.
Michael Rapaport plays his father, Doug. Brigette Lundy-Paine (Margot vs Lily, The Glass Castle) plays Sam's sister, Casey, and Amy Okuda (How to Get Away with Murder) plays a therapist, Julia. Additional cast includes Nik Dodani (Alex Strangelove) who plays Sam's best friend, Zahid, and Jenna Boyd plays Paige, Sam's on again, off again girlfriend.
Come Dine With Me, 5pm, Channel 4
On the final day in the West Country, retired military police officer Debs plans to treat her guests to a medieval feast of local legends including 'flying Monk', 'fish platter' and 'lamb leg of barmaid gobbled tiger'. Debs is really under pressure after drama teacher and foodie Ben pulled off a cracking Middle Eastern night which saw him fly up the leader board.
Vegetarian French tutor Saleha confuses the group again by stating that she wants her life celebrated with oysters and champagne, while singleton business consultant Linda has realised she might not come first after the disaster with her pudding, so hopes for a tidy second place. Meanwhile, super-confident salesman Simon just wants to let the group know how he actually feels about them all. Deep joy.

James Martin takes ITV viewers to New York in the last of his series.