As the weekend edges ever closer ATV Today Editor Doug Lambert looks at Thursday's highlights from the world of TV for September 13th.

One to Watch: Serial Killers with Piers Morgan, 9pm, ITV, STV and UTV
In this new documentary which is part of ITV's Crime & Punishment season, Piers Morgan goes behind bars to find the truth from Alex Henriquez, a serial killer convicted of three murders in New York City. 
Henriquez, convicted nearly 30 years ago for murdering two girls aged 10 and 14, and a 21-year-old woman in the Bronx, has never spoken publicly about his crimes.  Now Piers aims to get beneath his lies and deceit to uncover the truth. Alex Henriquez is serving 75 years but continues to maintain his innocence.
The programme explores how a national outcry followed the death of 10-year-old Jessica Guzman in 1990 prompting NYPD to put together a task force to investigate the string of murders that had haunted the Bronx for two years. No one suspected that Alex Henriquez, a successful local businessman, would be the police's prime suspect but, as the investigation began, Henriquez came to the attention of NYPD.  He was the last person to have been seen with young Jessica and was well known to the other victims. 
As Piers explores the case, James Fitzgerald – a legend in the FBI and the man who caught the Unabomber, a 1990s US terrorist – becomes involved.  With James's help Piers discovers psychological clues in Alex's behaviour which expose the real man behind the lies, and brings Piers closer to the truth. 
Alex Henriquez was eventually found guilty of Jessica's murder and of two others. He maintains he was made a scapegoat by the NYPD and is an innocent man. 

Press, BBC One, 9pm
The series has been met with mixed reviews from the real press following its debut last Thursday. Tonight the second offering of the drama continues on BBC One. Leaving the London flat at which he regularly meets Krystyna (Kasia Koleczek), a sex worker, Duncan (Ben Chaplin) receives a text from "Matthew" asking for a favour.
At the Post's daily conference Duncan orders his staff to uncover anything they can about steel union boss Frank Powell, in order to discredit Powell's calls for renationalisation. Duncan messages Matthew, who is clearly very powerful, to inform him that he has fulfilled the favour.
At The Herald, Amina (Priyanga Burford) is focused on balancing the newspaper's commitment to serious journalism with its declining sales. Leona (Ellie Kendrick), keen to get her name on a big story, is given a tip-off about a possible hospital story by Holly (Charlotte Riley). When Leona's attempt to take a shortcut to the truth is unsuccessful, Holly takes on the job herself, travelling through the night to the hospital in Leicester. James (Al Weaver), returning from a trip to India with a story on child labour, criticises Amina's plans to address The Herald's financial difficulties through extra advertising.
Ed (Paapa Essiedu) is sent, along with The Post's Showbiz Editor, Angie (Thalissa Teixeira), to a celebrity-filled Halloween party. When he gets talking to Belle Hicks (Lauren Drummond), a high-profile children's TV presenter, Angie spots the opportunity for a scoop and encourages him to secretly record Belle's candid conversation about her colleagues. The story makes The Post's front page, and Ed is surprised by Belle's reaction. His struggles with his conscience are compounded by the fact he has nowhere to live, until he finds an unlikely flatmate.
Celebrity Juice, 9pm, ITV2
Its reet juicey again over on ITV2 as Keith Lemon squeezes out more Celebrity Juice. This brand new series is also a landmark one as the show celebrates its 10th birthday! As the party beings ITV2 invites fans to join host Keith Lemon and team captains Fearne Cotton and Holly Willoughby for an incredible anniversary bonanza. 
Joining the panel for the 10th Birthday Special is EastEnders' actor Danny Dyer, Love Island winners Dani Dyer and Jack Fincham, the lovely Ashley Roberts plus friend of the show Paddy McGuinness. 
I Survived a Sinkhole, 8pm, Channel 5
The documentary series continues with more personal stories of people who were almost killed by these natural phenomena, 'Sinkholes' in this the fourth of twelve episodes.
Channel 5 bring more stories of how theses unexpected holes can swallow streets, rip up motorways and even drag unfortunate bystanders to their deaths.
Classic EastEnders, 12pm, Drama
Soap fans are being treated to the joys of Classic Coronation Street each afternoon on ITV3 while UKTV's Drama channel continues to take us back to the grim East London days of 1985 as EastEnders gets a re-run. We've got all the old gang here, Den, Angie, Ethel, Pauline, Arthur, Pete and Kathy to name only a few – and of course the recent arrival of Dorothy Cotton makes things complete.
In today's first of the double bill Tony's bank loan comes through, and an ostracized Nick tries to make a friend in Lofty, but Lou is not happy about Lofty even speaking to him. The 44th episode of the Albert Square saga sees Arthur talking Lou into selling lottery tickets, and she tries to hawk them to all and sundry at the Vic. Angie follows Den in a taxi and watches as he visits his mistress. 
Celebs in Solitary, 9pm, Channel 5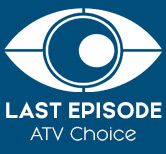 The three-part series ends tonight having asked questions such as 'When was the last time you were completely alone?' and 'Could you survive with no phone, no home comforts, no human contact and zero interaction with the outside world?'
Channel 5 put those questions into action as challenges for four celebrities who have experienced life in solitary confinement—as shown in the three episodes across this week. Following on from the 2017 special 'In Solitary', which showed four members of the public attempting to live in solitary confinement, the 2018 series has turned its attention to celebs.
The stakes are raised in the final hours of the challenge as the water, electricity and even the lights are turned off, leaving the participants completely in the dark. Can they see out the remaining time and spend their full five days in solitary confinement or will they be forced to press the button? George Lamb also offers an insider's view of life in the pods and as the challenge comes to an end the celebrities talk about the experience.

UKTV take us back to the Drama of 1985 with Classic EastEnders from midday.