ATV Today Editor Doug Lambert looks at some TV highlights in Telly Today for Friday, September 14th.

One to Watch: A Discovery of Witches, 9pm, Sky One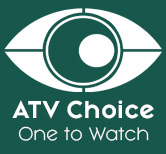 A bold and modern tale of forbidden love, this spellbinding Sky original production is based on Deborah Harkness's bestselling novel Things get creepy for the brilliant historian and closet witch Diana Bishop (Teresa Palmer) when she calls up a magical manuscript from Oxford University's Bodleian Library.
Diana has been denying her witch heritage for years, choosing to live an ordinary life among humans. But her discovery is about to throw her back into the world of magic and into the path of Matthew Clairmont (Matthew Goode), a centuries-old vampire who's been searching for the book for years.
And he isn't the only one who's after it…
As news of the book's appearance spreads, Diana finds herself in grave danger. She and Matthew are sucked into the manuscript's deadly mystery. And, as their relationship grows, and a perilous hunt for the bewitched book unravels, the fragile peace that has long existed between witches, vampires and daemons begins to crumble.
Owen Teale, Trevor Eve, Greg McHugh and Louise Brealey also star. The programme is, of course, also accessible via Now TV.

The Rise of the Phoenixes, from today, Netflix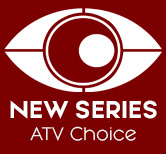 Ning Yi (Kun Chen) is the calculating and ambitious sixth prince of the ruling kingdom, yet has learnt to hide his true personality behind a carefree facade after corrupt and duplicitous court officials charge his mother with high treason.
Over the next decade, he establishes a secret information network led by Qingming Academy's head tutor Xin Ziyan, and waits for the perfect chance to strike down his enemies and overturn the charges laid against his mother. Feng Zhiwei (Ni Ni) is the illegitimate daughter of the Qiu clan, and is banished from her household after being falsely accused of a crime. In order to survive, she cross-dresses herself as a man and joins the prestigious Qingming Academy. She enters court as a general and politician after stunning the world with her talent and knowledge, and befriends Ning Yi.
She remains loyal and honest to the reigning Emperor during the princes' fight for the throne, yet soon finds out she is the only surviving royalty of a fallen kingdom. Manipulated into thinking that the current kingdom was built upon the corpses of her loved ones, Zhiwei ultimately decides to take revenge against her enemies, including her lover Ning Yi. Will they be able to put their vengeance behind them and live a life without hatred?
Ancient Invisible Cities: Athens, 9pm, BBC Two
Michael Scott uses the latest laser scanning technology to reveal the historical secrets of ancient Athens in this the second edition of the three part series. In an adventure that involves descending into an underground aqueduct, crawling through an ancient silver mine and revealing the secrets of a temple on the Acropolis, he also tells the story of how this remarkable city created the world's first democracy.
He begins his journey on the Acropolis where the people of Athens overthrew a tyrant in the late 6th century BC. He investigates a mysterious, asymmetrical temple called the Erechtheion that sits in the shadow of the world-famous Parthenon. He uses spectacular laser scans and a virtual reality reconstruction to decode the stories from ancient Greek mythology that were built into this temple and reveals it to be one of the most important ancient buildings of Athens.
The Island Strait, 8pm, ITV, STV and UTV
The Menai Strait – a magical stretch of sea that separates the isle of Anglesey from mainland Wales. This series brings you a year in the life of this Island Strait – capturing the beauty of 4 glorious seasons and the life cycle of the men and women who live here. The beauty and challenges of life on the most incredible saltwater river in Britain. 
In this first episode we get to know the Island Strait cast – from boatmen Stan & Emrys, conservationist Frankie, scientist Mike, mussle producer John, outdoor instructors Jamie & Ali and Glyn the award winning landscape photographer who draws inspiration from the beauty of the Menai Strait.
The Art of Drumming, 9pm, Sky Arts
Some of the greatest drummers on the planet discuss their passion for music and the artists who inspire them in this the first episode of The Art of Drumming on Sky Arts. There are four episodes in total across this series. This is more than your usual documentary series however as its not just interviews. These drumming icons do what they do best and play; demonstrating how iconic beats and solos are created and how they make a unique contribution to the creation of legendary tracks.
These performances are intercut with archive footage of classic concerts showcasing the fine art of drumming in all its glory.
Britain by Bike with Larry and George Lamb, 8pm, Channel 5
Former EastEnders' actor Larry Lamb and his telly presenter son George are back on their bikes, heading to Northern Ireland to explore more of Great Britain's most spectacular cycle routes.
First off, Larry and George circumnavigate Strangford Lough, trying to spot seals en-route. They visit a sanctuary for baby seals separated from their parents, and assist with a baby seal medical examination.
George explores Northern Ireland's premier mountain biking spot, while Larry indulges his passion for one of his favourite foods, crossing the border to Carlingford to help out at an Irish oyster factory. Reuniting over Guinness and oysters, father and son meet up with a local leprechaun hunter to chance their luck in finding the fairy folk.

Channel 5 tell Larry and George Lamb to get on their bikes.