ATV Today Editor Shaun Linden picks his weekend Telly highlights in Best on the Box for Saturday 15th and Sunday 16th September.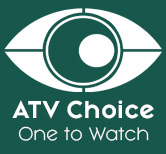 One to Watch: Killing Eve, Saturday 10pm, BBC Three (iPlayer)
Based on the novellas by Luke Jennings, and adapted by writer and actor Phoebe Waller-Bridge, Killing Eve centres on two women… The first of eight episodes is can be seen tonight on the iPlayer, the home of BBC Three.

Eve (Sandra Oh) is a bored, whip-smart, pay-grade MI5 security officer whose desk-bound job doesn't fulfil her fantasies of being a spy.
Villanelle (Jodie Comer) is a mercurial, talented killer who clings to the luxuries her violent job affords her. Killing Eve topples the typical spy-action thriller as these two fiercely intelligent women, equally obsessed with each other, go head to head in an epic game of cat and mouse.
Episode on. MI5 security officer Eve Polastri is bored in her job and yearns for a more exciting life. When a Russian politician is murdered, Eve is tasked with protecting the only witness and soon finds herself on a collision course with violent and extraordinary assassin – Villanelle.
Ricky Gervais: Science, Saturday 11.05pm, More4
For the first time on  More4  – its previously aired over on sister station Channel 4 – a little comedy from Ricky Gervais. Filmed at London's Hammersmith Apollo following a sell-out tour, this is the fourth live smash-hit stand-up show from Gervais.
The stage set is Frankenstein's laboratory, and Ricky is quite at home delivering thought-provoking rants and tongue-in-cheek political incorrectness about subjects as diverse as religion, racism and obesity.
Strictly The Best, Saturday 7.10pm, BBC One
Strictly the Best sees more than 30 past Strictly celebrities reminiscing and sharing insider stories, rituals and secrets from the past 15 series.
The participants will take a look at some of their most memorable routines, their highs and lows, and many funny moments audiences will remember fondly. Some celebrities were on the dance floor over a decade ago and yet still they remember the experience in intricate detail.
In this special show these Strictly alumni give their advice to the class of 2018 who take to the floor next Saturday (22nd September). The beeb hear tales from the likes of Jeremy Vine, Deborah Meaden, Ruth Langsford, Molly King, Daisy Lowe, Russell Grant, Nancy Dell'Olio, Judy Murray and Robbie Savage.
The Jonathan Ross Show, Saturday 9.40pm, ITV, STV and UTV
The Jonathan Ross Show recently returned to ITV screens for a new run of chit-chat. On tonight's third episode Jonathan is joined by multi-platinum music artist, Josh Groban; British Sprinting Champion, Dina Asher-Smith; Comedian, actor and writer, David Mitchell and comedy character, Keith Lemon.
Stateside singer, songwriter and actor, Josh Groban, speaks to Jonathan about his unexpected big break, singing with Aretha Franklin and his fans petitioning for him to shave his beard. Celebrity Juice host Keith Lemon talks about the tenth anniversary of his hit series, nearly getting mugged and why he wants Jonathan Ross on his shows. Later in the show, the guests and Jonathan play their own version of Celebrity Juice game, 'Wibbly Wobbly.'
How the Victorians Built Britain, Sunday 9pm, Channel 5
In less than a century, the Victorians totally transformed the face of Britain. Presenter Michael Buerk travels the history of Britain to find out how they built our nation.
This week, he looks at how the Victorians created what we know as the modern home. Michael begins his journey by exploring the massive explosion in house-building in the early Victorian period. For the very poor, life was hard and the home was often a dark and difficult place. Gas became the energy that brightened up our homes and set the trend for the modern family home.
Michael travels to Fakenham in Norfolk to see the last remaining Victorian gasworks in England. The use of gas soon expanded to other new appliances. The Victorians realised that they could create cookers that used gas, and the kitchen was utterly transformed.
My View: Clem Burke, Saturday 9pm, Sky Arts
American musician Clem Burke has been the drummer of award-winning band Blondie since 1972 and this film pulls back the curtain to reveal what Clem is doing now and where he is heading, both with the band and his solo projects.
Friends and colleagues who have played with him over the years, including Annie Lennox and Debbie Harry, share their thoughts on Clem while he reflects on his career, from his first ever drum lesson through to touring the world in one of the most successful groups of the punk era.

ITV and Jonathan Ross welcome more stars onto his sofa for a chit-chat this Saturday evening.