ATV Today Editor Shaun Linden picks his weekend Telly highlights in Best on the Box for Saturday 22nd and Sunday 23rd September.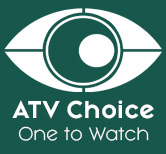 One to Watch: Strictly Come Dancing, Saturday 6.15pm, BBC One
Get ready to staaaaart dancing! Tess Daly and Claudia Winkleman return with the start of the Strictly Come Dancing ballroom contest. We've had look back specials at previous series' and the launch show, but now its here the series 'proper'.
Tonight's outing on BBC One brings us the first live episode in what promises to be a spectacular series, the beeb crow in sequins and crepe.
Since the glamourous launch show where the celeb and pro dancer pairings were revealed, the stars and their professional partners have had two weeks to rehearse their first routine. Tonight, the 15 couples take to the Strictly ballroom to perform live in front of our fabulous four judges: Dame Darcey Bussell, Bruno Tonioli, Craig Revel Horwood and Head Judge Shirley Ballas.
The judges will score each couple for the first time, but luckily there will be no farewells this week. Instead their scores will be carried over to next weekend, when the viewers get the chance to vote for their favourite couple.
Bodyguard, Sunday 9pm, BBC One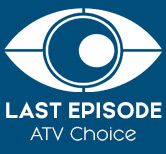 We're sticking with BBC One for my next highlight as the biggest new drama on British television in over a decade reaches its conclusion with an extended, 75-minute finale.
Principal Protection Officer David Budd (Richard Madden) has made a major breakthrough in the investigation into the attack on the Home Secretary (Keeley Hawes), but his enquiries have put him in mortal danger. With the clock ticking and no one left who believes him, David attempts to prove his innocence. But the evidence against him begins to stack up…
Bodyguard is written by Jed Mercurio and also stars Gina McKee, Sophie Rundle, Pippa Haywood, Stuart Bowman, Vincent Franklin, Ash Tandon, and Nina Toussaint-White.
The X Factor, Saturday 8.35pm, ITV, STV and UTV
The search for a new music superstar heats up as The X Factor continues. The new era for what was once the nation's most talked about entertainment show continues a the 2018 panel with Robbie Williams, Ayda Williams, Louis Tomlinson and music mogul Simon Cowell look for more singing talent in this the seventh episode of the run.
They are joined by Mr Saturday Night, Dermot O'Leary, who will be on hand to guide viewers and contestants alike through their X Factor journey, providing them with a word of advice or a much-needed hug as the contestants perform in front of the judging panel.
This series sees the return of the arena auditions at The SSE Arena, Wembley, where the hopefuls will have to perform not only for the judges but live in front of members of the public, making it the biggest audition of their lives. Should they impress and secure three or more 'yeses' they will go through to the judge's deliberation, where the judges will review and decide who gets to perform in the Six Chair Challenge.  'Expect outstanding vocals and sensational performances, as the judges and contestants go all out in a bid to be crowned The X Factor Champion 2018.' ITV note.
Quincy, streaming now on Netflix
This special is an intimate look into the life of icon Quincy Jones. A unique force of nature in music and popular culture for 70 years, Jones has transcended musical and racial boundaries; his story is inextricably woven into the fabric of Black America. Beyond his own acclaim as a trumpeter, producer, conductor, composer and arranger, Jones's inimitable gift to discover the biggest talents of the past half of the century is unprecedented.
He has mentored and cultivated the careers of young talents, from Lesley Gore and Michael Jackson to Oprah Winfrey and Will Smith. With his boundless energy, Jones has also awakened many generations to the significance of humanitarian issues. Quincy captures the kind of life that can only belong to a man with a big heart and an even bigger will to live forever. This Netflix original documentary, seamlessly threads personal vérité moments with private archival footage to reveal a legendary life like no other.
How the Victorians Built Britain, Saturday 9pm, Channel 5
Michael Buerk looks at the creation of mass manufacturing, which meant that goods could be produced at a rate that had never been seen before in this the fourth and final episode of this factual, yet entertaining, series from Channel 5. Yes the station is certainly moving away from its Big Brother and late night titterlation image with shows such as these.
Anyway, back to the programme and in Manchester, he learns how engineer George Stephenson created the first intercity railway, so that cotton could be transported quickly and cheaply from Liverpool docks to Manchester's mills. Michael also discovers how the sewing machine – newly created in 1851 – created the rag trade, and visits what was probably the first shopping mall in the UK, the Burlington Arcade in London.
Roger Bannister: Everest on the Track, Sunday 11pm, BBC Four
We'll stick with a bit of highbrow telly to round up this weekend's Best on the Box and return to the beeb with Roger Bannister: Everest on the Track.
On May 6, 1954, Roger Bannister became the first man to run a mile in less than four minutes. Since that day, more people have reached the summit of Everest than have matched Bannister's feat. But as this documentary reveals, before the lunchtime-trained runner could make history, he first had to survive the Second World War. His story is told by Bannister himself, as well as his rival John Landy, Sebastian Coe, and Chris Chataway, who was Bannister's friend and pacesetter – among many others.

The X Factor airs this weekend on ITV, as the channel hopes 2018 will be a turnaround for its declining ratings.