As a new week begins ATV Today Editor Doug Lambert picks his Telly highlights for Monday, September 17th.

One to Watch: Paddington Station 24/7, 9pm, Channel 5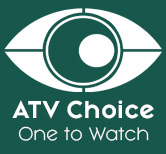 Channel 5 returns to one of the UK's busiest transit hubs, Paddington Station, exploring the classic buildings and infrastructure as well as meeting the hard-working people who keep it all running to schedule. The new series begins with a full-scale emergency…
A member of the public has put his life at risk by running along the tracks. Dispatcher Maz valiantly gives chase, but is forced to stop as the trespasser reaches the busy approach. The station grinds to a halt as all trains are on hold to protect the intruder, while the British Transport Police continue the chase out of the station in an attempt to stop the offender before he hits a potentially fatal live track.
Meanwhile, new overhead cables are being installed in Newbury as part of the multimillion-pound electrification of the Great Western route. The works will pave the way for a new generation of trains, but cost an eye-watering £1m per mile, with 16 miles of track closed for five nights and four days. With so much at stake, the pressure is on for the engineers who work in teams around the clock to install the new wires. Any setbacks could cause further delays to an already stressed customer base dealing with the dreaded bus replacement service.
Back at Paddington, ticket machine refurbishments are not going as planned. Some passengers are unable to operate them, or even worse, they are printing tickets that are invalid. Customers range from understanding to irate, with one angry commuter describing the station as 'hell on earth'.

Four in a Bed, 5pm, Channel 4
The series that hotel and guest house owners probably hate as members of the public now feel it quite acceptable to pull off sheets, poke under rugs and climb up and look for dust on curtain rails.
However for those who love a good poke around in a B&B a brand new competition starts in Barmouth, north Wales, at the Bae Abermaw Hotel, run by newly engaged couple Rosie Lewis and Dexter Green. On arrival, the BnBers are wowed by the views from their rooms, but it's not long until guest Tracy finds herself in a hairy situation. At dinner, hosts Rosie and Dexter's romantic revelations and confessions surprise their guests.
The next morning at breakfast, Rosie and Dexter set the standard for the rest of the week, while Tracy sets herself up as the one to watch, with some observations about her room she's keen to bring to everyone's attention.
Chase The Case, 2.15pm, BBC One
The beeb describe this lastest daytime offering as 'an exciting strategic gameshow'. The series is hosted by BBC Breakfast and BBC Sport presenter Dan Walker as five contestants trade general knowledge for information to gain access to a case containing a secret amount of cash.
Players put their knowledge to the test and answer questions to reach the coveted secret vault, where they can learn information about what's in their opponents' cases, using 'Peek' and 'More Or Less' options. Through a process of deduction, the shrewdest of contestants can win big, but not before they succeed in a nail-biting endgame where players attempt to steal each other's cases via tense head-to-head challenges, which has the potential to cause major upset just as it looks clear who will be champion.
Chase The Case tests the mettle of its brave contestants, but ultimately only one can succeed in the chase. Victory will require a fierce grasp of general knowledge, a wily game plan, and a seriously convincing 'case face'.
Ghosted, 9.30pm, ITV2
The comedy series starring Craig Robinson as a sceptical detective and Adam Scott as a man who believes his wife was abducted by aliens continues. It appears that Max has got Leroy to make a confession, but as he begins to speak, the pair are left dumbstruck as they see what appears to be an alien spacecraft.
Elsewhere, Merv has a day to forget as he tries to deal with drama in the office.
For the People – Have You Met Leonard Knox?, 10pm, Sky Witness
Leonard is forced to confront some longstanding insecurities when his new high-stakes case leads him to question what is right and what is wrong in this the seventh of ten episodes in this the first series of For the People.
Sandra goes head-to-head with Seth who files charges against a daring comedian accused of threatening a US president's life, and Jay defends a tennis player accused of intentionally throwing a match to help his coach win a bet he placed against him.
Monkman And Seagull's Genius Guide To Britain, 8pm, BBC Two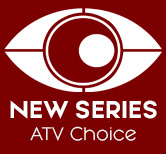 University Challenge icons and real-life best friends Eric Monkman and Bobby Seagull are on a road trip with a difference. Feeding their insatiable appetite for knowledge, they visit Scotland, England, Northern Ireland and Wales in search of hidden gems of British scientific and technological ingenuity.
Their 'genius guide' to England showcases an assortment of remarkable inventions. It begins with a trip to Blackpool Pleasure Beach to experience Sir Hiram Maxim's 1904 Captive Flying Machines. The oldest amusement ride in Europe, these miniature rocket-shaped aeroplanes were designed by the eccentric inventor who created the first portable machine gun – but whose ultimate goal was to achieve powered flight. A vertiginous spin on this historic ride gives Monkman the perfect opportunity to describe in detail the theory of centrifugal force.
Other places visited in this episode include Southport, a quintessentially British seaside haven. It's also home to the only lawnmower museum of its kind in the world, Emley Tower near Huddersfield, a colossal broadcasting mast that is one of the tallest freestanding structures in the UK, is where they put their mathematical prowess to the test and measure its height using only a piece of string and a protractor. Finally, the pair has a quick and very cosy pit-stop at the smallest museum in the world in West Yorkshire.

Channel 5 are back on the right tracks, tonight at 9pm