The last edition of the week sees ATV Today Editor Doug Lambert look to Friday's telly highlights for September 28th.

One to Watch: Lessons From a School Shooting: Notes from Dunblane, from today on Netflix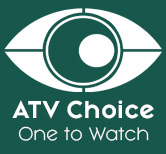 Following the critically acclaimed 'Newtown' documentary, this production depicts Father Bob Weiss, who in the days following the Sandy Hook Massacre that took the lives of twenty children and six of their educators teachers on December 14th, 2012, was tasked with the burial of eight of those children.
In the throes of profound PTSD, he receives a letter from Father Basil O'Sullivan in Dunblane, Scotland where, in 1996 sixteen school children were gunned down at the hands of an unhinged lone gunman. In the ensuing months, the two priests forge a bond across the Atlantic through a series of letters sharing experiences of trauma and recovery.
Father Basil recalls his own town's efforts to launch the "Snowdrop" campaign that brought about radical gun policy reform in the UK, whereas the US has had no federal reform to date. There have been over 1600 mass shootings since December 2012 in the states. In the aftermath of the tragedy, Father Basil journeys across the Atlantic to bring solace to Father Bob and the community of Newtown.

Walking Britain's Lost Railways, 9pm, Channel 5
In the 1960s, the axe fell on 4,000 miles of Britain's rail network. Decades later, Rob Bell is going on journey to uncover those lost railway lines and celebrate the new life that has been created from their remains, exploring Britain in a new and surprising way. This week, Rob starts his journey in the famous steel town of Sheffield. Across the road from the old Royal Victoria Station, the Station Hotel once served as a temporary home to millions of train passengers. Rob's industrial archaeology skills help him to spot a surviving platform here, a window of the old station there.
Rob takes a short ride on a freight train out of Sheffield towards Wortley, where he is thrilled by a miniature railway run by local engineering enthusiasts. The trains are big enough to ride, and Rob ruminates on why men of a certain age love trains so much. Over the bleak Pennines, Rob traces above ground the route of the Woodhead Tunnel, once the longest tunnel of its kind. Atop one of the five shafts bored to construct it, Rob meets Graham Bickerdike, who explains how many of the navvies who worked this stretch of the line paid the ultimate price due to the dangerous working conditions of the time.
Rob joins a still-working stretch of the line at Hadfield, heading into his final destination of Manchester, where he considers the complications of reading a train timetable in the 1800s—before clocks across the country were standardised to follow GMT.
Bargain Hunt Music Day Special, 12.15pm, BBC One
Bargain Hunt is being broadcast on BBC One Daytime as part of this year's BBC Music Day, an annual celebration of the power of music to change lives.
In today's special headlining are Pulp front man Jarvis Cocker and The Happy Monday's Mark 'Bez' Berry, together with teammates Candida Doyle and Rowetta Satchell.
Set in the tranquil surroundings of the Kent County Showground, these trail blazers from the 80s and 90s' music scene have £300, two experts and an hour to buy three items to take to auction. Their aim: to raise money for charity. And keeping the music going is presenter Charlie Ross who pays homage to bands like Oasis and Queen at a legendary recording studio in Wales. This tuneful Bargain Hunt extravaganza looks like being a pop pickers' paradise until one team falls from grace and everything ends up very rock 'n' roll.
Top of the Pops 1986, 7.30pm, BBC Four
It's still number one, its Top of the Pops! Ah yes the BBC Four reruns of TOTPs has seen over a decade's worth of classic episodes air, with big hits and not so great releases reminding us pop music has always, each and every year, had its highs and indeed lows. We're now into May of 1986 and regular viewers to the Top of the Pops repeats will know we've recently entered into the new era of the show with the Phil Lynott theme Yellow Pearl fondly waved goodbye for the Paul Hardcastle Wizard.
Gary Davies and Peter Powell tonight present an edition first aired on the 22nd of May, featuring performances by Jaki Graham, Billy Ocean, Simply Red, Spitting Image, the B-52s and the Matchroom Mob. There's also a release from Patti LaBelle and Michael McDonald and fittingly in the week we said goodbye to Chas Hodges, who passed away aged 74 on September 22nd, there is a track from Chas & Dave.
Code 37: Sex Crimes, Gay Bashing, 9pm, More 4
Walter Presents – which showcases the best foreign language drama series from around the world – continues with this Belgian crime thriller about a Vice Squad detective battling bad memories. A young man is beaten up in Citadel Park at night, taken to hospital with serious injuries and remains in a critical condition after surgery.
He is believed to be the victim of thugs who like to give some terrorising to gay men in the park, it's been going on for months. Hannah and her team have no idea of the young man's identity. He wasn't carrying a wallet and no one has been reported missing who fits his description. A mobile phone is found in the bushes near the crime scene, but all the information on it has been carefully deleted.
Hannah searches in vain for witnesses and even sends her team out to the park at night undercover, but no one is willing to say anything. Only Kevin manages to make some progress when he questions social worker Daniel Van Damme. In Flemish with English subtitles.
A Discovery of Witches, 9pm, Sky One
There's another dark turn in store for Diana when an alarming package is slipped under her door. Its contents force her to resummon the manuscript. But when she arrives at the Bodleian, she soon realises she isn't alone. Ignoring Miriam's warning about the covenant, Matthew allows his relationship with Diana to move forward. But something's about to happen that will not only push them closer together but will also cast Diana further into jeopardy.
In Venice, Gerbert gets what he's been waiting for when he finds out Matthew has been breaking the rules. He sends the beautiful but murderous Juliette on a mission, before Meridian delivers a disturbing prophecy.

It's back to May 1986 tonight on BBC Four with Classic Top of the Pops.