ATV Today Editor Shaun Linden picks his weekend Telly highlights in Best on the Box for Saturday 29th and Sunday 30th September.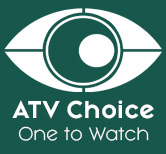 One to Watch: The Cry, Sunday, 9pm, BBC One
Joanna (Jenna Coleman) and Alistair (Ewen Leslie) are a young couple forced to face unthinkable circumstances under the white light of public scrutiny, changing their lives and their relationship forever.
Joanna and Alistair travel from Scotland to Australia with their baby son Noah. They're going to Melbourne to see Alistair's mother Elizabeth and to fight for custody of Alistair's 14 year-old daughter Chloe, from his previous marriage to Alexandra.
Joanna is struggling with life as a new mum and the flight to Melbourne is a huge additional strain on her. Noah cries the whole way, to the very apparent dismay of their fellow travellers.
Exhausted and emotional from the journey the couple finally arrive in Australia, where unforeseen events change their lives forever.
The Jonathan Ross Show, Saturday 10.05pm, ITV, STV and UTV
On this Saturday's The Jonathan Ross Show, Jonathan is joined by singer and coach of The Voice UK, Olly Murs; the host and judges of The Great British Bake Off, Noel Fielding, Paul Hollywood and Prue Leith; comedian, Mo Gilligan and actress, Kerry Godliman.
Music star, Olly Murs spoke about being inspired by his role on The Voice UK,  working with Snoop Dogg and dating. He also shows off his athleticism by performing press ups over a cake brought in by the Bake Off hosts themselves! Olly, who will return as a coach when the search for a singer series returns to ITV in the new year, told Jonathan why working with the famous coaches inspired him to release new music.
"I was planning on doing music this year but I wanted to keep it a secret and I didn't want to talk about it too much. I went into the studio after doing The Voice and I felt re-energised, reinvigorated and I wanted to come back with some new music."
The People's Vet, Saturday 3.25pm, Channel 4
There's a lot of repeats in the Channel 4 and Channel 5 weekend schedules this week, and that's great if you like endless repeats of Friends and Can't Pay, We'll Take It Away, however not so good if you're looking for something new to watch.
Anyway over on Channel 4 – I've given up trying to find anything of interest on Channel 5 – we have the ninth episode of The People's Vet. In this episode there's a surprise in store for the owner of Casper the friendly rat, South African born vet Karla sees Lewy, a Staffie who's just itching to be treated, and head vet Stephen meets Ronin, a yappy Lhasa Apso who's driving her owner barking mad. Meanwhile, over at Huyton, vet David rasps a poorly rabbit's teeth and Beth performs emergency surgery on Honey, an ageing German Shepherd with a life-threatening illness.
Jack Whitehall: Travels With My Father 2, streaming now on Netflix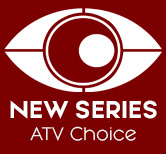 Last year Jack and Michael embarked on a South East Asian odyssey, fulfilling Jack's lifelong dream of a gap year, and against all the odds they both survived. This year they're back on the road in Europe but now it's Michael taking the lead – and he has very different ideas!
It's soon to be Michael's birthday and he has one wish, for Jack to clear his busy schedule and join him on a tour across Europe. A chance for him to pass on his wisdom to his son, take in some culture, a few museums, learn a little history – basically Jack's worst nightmare! His idea of travelling is more Boys on Tour than Grand Tour – hitting the clubs, downing the beers and hunting out some adrenaline sports… and inevitably Jack will get his way.
From the stunning ice capped mountains of the Bavarian Alps to the intoxicating mystery of Istanbul… along the way Jack and Michael will find themselves running the gauntlet of beer bikes in Budapest and campervans across rustic corners of Romania; they'll embrace kitsch Europop in Moldova, and try their best to evade gun-toting Cossacks and marching clowns in Ukraine. If Michael had hoped that this trip would be an educational journey – he really should have learned his lesson from last year!
Lenny Kravitz: Just Let Go – Live, Saturday 9pm, Sky Arts
This concert film combines live performances from Lenny Kravitz's 2014 European Tour with interviews and rehearsal footage to give a unique insight into the creative process behind his music and the staging and presentation of his spectacular shows.
Contrasting the intimacy of conversations with Lenny and his band during rehearsals with their lively performances on stage in front of thousands of fans, this film offers a unique glimpse at the life of a rock star both in and out of the limelight.
Great Scottish Run, Sunday 11am, BBC Two
Live coverage from Glasgow of Scotland's leading half marathon airs this Sunday morning on Beeb Two. The elite races include 2018 Commonwealth marathon gold medallist Mike Shelley and 2017 world marathon champion Rose Chelimo. Britons Chris Thompson and Lily Partridge lead the home nation's charge.
Starting in George Square, thousands of runners of all abilities take on this challenging course set amid the city's finest venues, buildings and parks, before a grandstand finish on Glasgow Green. During the programme the presenters will be hearing some of the emotive reasons behind those taking part. And it's not just the half marathon on offer over the weekend; close to 20,000 participants will chose from events including the toddler dash, family mile and a testing 10k. Presenter Dougie Vipond is joined by reporters David Currie and Rhona McLeod, with commentary by Rob Walker and Paula Radcliffe.

After a number of disasterous fires recently, Glasgow pulls itself out of the ashes for The Great Scottish Run, Sunday BBC Two.