Tuesday telly highlights with ATV Today Editor Doug Lambert for October 2nd and there's a 90 minute celebration for one show over on ITV.

One to Watch: This Morning: 30 Unforgettable Years, 7.30pm, ITV, STV and UTV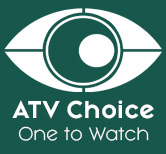 All this week on This Morning, the long running ITV daytime magazine series is celebrating three decades on air with special features, but also tomorrow evening ITV pay tribute to the series, which began life on October 3rd 1988 in Granada Television's Albert Dock studio in Liverpool.
The one-off primetime special narrated by Joanna Lumley will see current and former This Morning hosts reflecting on the show which has seen several television firsts and numerious awards over 30 years on air.
Featuring current presenters Phillip Schofield and Holly Willoughby, Eamonn Holmes and Ruth Langsford the show also speaks with original, founding anchors, Richard Madeley and Judy Finnigan. There's also the return of Fern Britton who was one of a number of guest presenters who eventually became a regular.
Fans, show experts and This Morning sofa guests also share their memories of the show including Robbie Williams, Bradley Walsh, Keith Lemon, Gino d'Acampo as well as a host of other stars as this special explores the legacy of one of the country's longest running and most famous shows. 
Demonstrating how the show has played an influential role in changing TV landscape, from giving stars such as Charlotte Church, David Gandy, Simon Cowell their showbiz breaks to trail-blazing content such as trialling Viagra live on national TV, this 90-minute documentary digs deep into three decades of This Morning history, unearthing surprising moments and never-heard before secrets along the way.

First Dates Hotel, 9.15pm, Channel 4
Plucky mummy's boy Ash kicks off another day of Mediterranean match making. He's a wannabe singer whose love life needs fine tuning. Under the tutelage of assistant manager Francesca he's determined to become a Casanova. He meets receptionist Rachel, who's looking for a boy to bring home to her very picky Jewish mother.
Meanwhile, 43-year-old secretary Sharon is getting ready for her date with destiny. Following the shocking death of her soulmate, she's finally ready to meet someone who she can share her life with, preferably 'someone rough and ready who she can have a laugh with'. Essex car salesman Kenny 'Cars' seems to fit the bill. He's hiding his own sad relationship history, and spends his days with just his dog Diesel for company. While Sharon wears her heart on her sleeve, closed-off Kenny isn't giving much away; is time running out for them to realise they're a match made in heaven?
Bearded yoga fanatic Shane has been single for 15 years and is looking for a fellow beard lover to make his life complete. His hirsute and handsome date is Italian-Australian Roberto, a theatre designer who's still looking for his leading man. As Shane and Roberto get to know each other, Shane opens up about his struggles with alcoholism, leading to a touching heart-to-heart. It's the last episode, in this the third series, next week.
River City, 8pm, BBC One Scotland
This week in Shieldinch for the lucky BBC One Scotland viewers, the rest of us can tune to it via Sky in the regional variations or via the iPlayer, Caitlin's attempts to prove Danny's innocence are derailed by his secret past; with Charlotte coming home from hospital, Amber is forced to face up to a new reality; and lawyer Poppy arrives to dig deeper into the fire investigation.
With Pete still absent, Caitlin takes it upon herself to clear Danny's name. When Jules unwittingly offers an alibi for the night of the attack, Caitlin challenges Lockie about his false police statement. In a bid to get Caitlin to back off, Lockie reveals Danny's violent past.
Annoyed Lockie betrayed her confidence, Jules denies any domestic abuse enabling Caitlin to get Danny released from police custody. However, it's not long before Danny attacks Jules once again. When Kim stumbles across a terrified Jules she urges her to break free and report her boyfriend's violence.
Elsewhere, Amber is desperate to make Charlotte's homecoming from hospital perfect. With a strict schedule in place, she's got the Murdoch's jumping through hoops but it's not long before the cracks begin to show. With the stress of the day proving overwhelming, Amber self-medicates. Fast asleep, she fails to stop Charlotte from having an accident at home. Wracked with guilt, and unable to face the reality of having a disabled daughter, Amber runs away from her troubles.
Dougie's daughter, Poppy Paterson arrives in Shieldinch determined to prove her father's innocence. Suspecting the Murdoch's are behind the explosion, she unnerves Lenny with her tirade of questions and rubs Scarlett up the wrong way.
Ben Fogle: New Lives in the Wild – New Zealand, 9.15pm, Channel 5
Continuing his seventh series, adventurer Ben Fogle sets off to meet more people who have turned their back on the rat race and set up home in some of the most remote
locations on Earth.
This week, Ben is waiting by the roadside on New Zealand's North Island. He is picked up by a young nomadic family led by Amber and Amy, who spend their life exploring the country's wild landscapes. The family have covered 10,000km in a year, along rugged coastlines and dramatic mountain ranges. On the way, Ben hears how the family's lives changed forever after one fateful day, how they swapped the stress of the city for a life on the open road, the price they paid for chasing their dream, and how the horrors of the past still haunt them today.
Ben experiences the close quarters of family life onboard their 11-tonne converted school bus with the couple's two young children. This includes everything from 'cosy' meal times, home-schooling and their exercise routine, to emptying the waste tank, the essential supplies run, and fully embracing every new environment into which they arrive.
The Deuce – What Big Ideas, 10pm, Sky Atlantic
James Franco and Maggie Gyllenhaal star in a gritty drama from David Simon that traces the evolution of the porn industry in New York City's Times Square in the 1970s. In tonights episode Ashley and Abby resolve to uncover the identity of a 16-year-old sex worker killed in a recent fire.
Meanwhile, Vincent is shaken after witnessing the brutal side of Rudy's operation, and frustrated by the progress on her new film, Candy recruits some new faces to help her out with the production.
Chef's Table and Joe Rogan: Strange Times, currently streaming on Netflix
For the 5th series of Chef's Table, Netflix dig past the surface of the fine-dining world to reveal remarkable chefs and cuisines whose stories have for too long been hidden. Meet Cristina Martinez, who as an undocumented immigrant, has had to live under the radar purely for survival, all the while serving her delicious authentic barbacoa to the residents of South Philly. She now advocates for the huge number of undocumented workers that make our restaurant system function.
Albert Adria was behind many of the groundbreaking creations of the world's most influential restaurant, El Bulli, but lived in the shadow of his older brother Ferran, who became the world's most celebrated chef while Musa Dağdeviren documents and preserves the vast array of flavors and cooking styles of Turkey, creating a shared culinary culture across sharp ethnic and political divides. Also Bo Songvisava reclaims and revives farming techniques and recipes nearly forgotten in the globalization of popular Thai food.
Streaming from today is Joe Rogan: Strange Times. Outspoken comedian Joe Rogan returns to Netflix in his second original stand-up special, where he muses over the current culture, pro-wrestling, pot laws, vegans and much more.

This Morning is celebrating three decades on ITV.