Some highlights from the world of telly with ATV Today Editor Doug Lambert for Thursday 4th October.

One to Watch: Rich House / Poor House, 9pm, Channel 5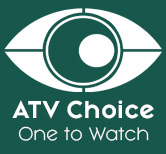 One family is from the richest 10% in the UK, while the other is from the poorest 10%. In this enlightening documentary series which returns tonight for its fourth series. In the show two families swap homes and budgets to spend a week at the opposite end of Britain's wealth divide. Does money really buy happiness?
While neither were born in the UK, Ladislav and Qi Hornan have found a place among the wealthiest 10% of Britain, with a lifestyle many would envy. Qi is chief financial officer of a nuclear power company, while Ladislav runs a national accountancy firm. They live with their daughter in a very large four-bed house in Rickmansworth. Their budget after bills is around £2,306 a week.
The Llewellyns are among the poorest 10%. Tracey and Ed live in a three-bed maisonette in Enfield with daughter Millie plus Mikey, Tracey's son from a previous relationship. With their jobs as a barmaid and a regional manager for a property management company, their weekly budget of £97 per week is less than a 20th of the Hornans'.
The Hornans enjoy annual luxury holidays to Italy, as well as walking and gardening. Their daughter attends private school and enjoys a variety of extra-curricular activities such as drama, Chinese and swimming lessons. The Llewellyns, on the other hand, dream only of eventually owning a home with a garden for the children to play in. The families live less than 20 miles away from each other, but their circumstances are worlds apart—how will they find living at the opposite end of the wealth divide?

Nobody Is Ever Missing, 9pm, Sky Atlantic
The series finale of Jesse Armstrong's acclaimed comic family drama airs tonight on Sky Atlantic as we reach the 10th and final episode in the current series.
Amid the revelry of Tom and Shiv's wedding, Logan and his team find themselves in defence mode as word of the Waystar takeover bid spreads. Kendall finds an escape outlet as the situation becomes supercharged, while Tom parlays his new wife's candour into the removal of an unwanted guest.
Manson: The Lost Tapes, 9pm, ITV, STV and UTV

ITV's Crime & Punishment season continues with the second, and final, episode of Manson: The Lost Tapes. The series has been produced with exclusive access to 100 hours of original footage, to include unseen and rarely-viewed interviews, revealing the terrifying truth of life inside the Manson family.
Tonight's second episode looks at why Manson made his peaceful 'hippy' followers embark on one of the most brutal and seemingly senseless killing sprees in US history, exploring whether he was a white supremacist – or simply a psychopath. Among those featured in Hendrickson's footage is Ronnie Howard – a cellmate of cult member Susan Atkins who witnessed her confession to the murders.
Also included among the pieces of footage unearthed for this programme are scenes of Manson's followers visiting the courthouse where he was on trial, shaving their heads and making a jacket out of their hair for him. Amid the febrile atmosphere of US race riots in the late 1960s, the programme features key players explaining how Manson hatched his plan to incriminate young black men as the perpetrators of a series of horrific murders – codenamed 'Helter Skelter'.
No Offence, 9pm, Channel 4
Paul Abbott's award-winning anarchic cop drama continues.
The team has lost Beckett by a hair's breadth – but they have gained a potentially priceless opportunity. With Bonnie (Tamara Lawrance) and Dennis (Neil Maskell) in the station, Viv (Joanna Scanlan) and the team have 48 hours to get Dennis to betray his best friend and turn police informant. Dennis won't budge, but when Viv tunnels down to his deepest insecurities she unleashes more than she could have bargained for.
The Placebo Experiment: Can My Brain Cure My Body?, 9pm, BBC Two
Could fake pills be used to treat some of our most common medical complaints? To find out, Michael Mosley embarks on Britain's largest ever trial to investigate the placebo effect.
He is heading to Blackpool to gather 117 people suffering from backache – one of the leading causes of chronic pain – before trying to treat them with nothing but fake pills and the power of the mind. One in five people in the town sufferers from chronic back pain, which is far greater than the national average. Working with experts from the University of Oxford, Michael will discover that the placebo effect is more than just a medical curiosity. The brain is actually capable of producing its own drugs and these can be more powerful than prescription painkillers.
Michael's volunteers come from all walks of life, but they have all suffered with bad backs for years and feel their conventional medication has failed them. They think they are taking part in the trial of a powerful new painkiller, but their blue and white capsules actually contain nothing but ground up rice. Can this fake treatment make a real difference? And how will the volunteers react when Michael reveals the truth?
A League of Their Own, 9pm, Sky One
Team GB boxing legend Nicola Adams, three-time world heavyweight champion Wladimir Klitschko and actor and stand-up Tom Davis join the boys for the next knock-out round of the hit show.
This week, they get ready to bumble in an aerial boxing match where their teammates pull the strings before an even more madcap challenge sees two contestants racing across the studio floor in a hamster wheel.

Michael Mosley heads to Blackpool tonight at 9pm on BBC Two.