Friday viewing picks with ATV Today Editor Doug Lambert for 5th October.

One to Watch: The Debt Saviours, 9pm, BBC Two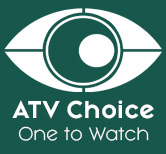 Across Britain, more than four million people have debts considered unsustainable. Responsibility for advising and helping these vulnerable people is increasingly falling to charities. One of the biggest is Christians Against Poverty (CAP), led by its charismatic founder, Dr John Kirkby CBE, pictured.
In this access all areas documentary, director Phillip Wood (Chasing Dad, Rehab), follows Dr Kirkby and some of the charity's debt coaches. CAP has more than 6,000 staff and volunteers around the country providing help to people who often face losing their homes. The film shows how the home visits often include an offer to pray with clients and asks whether the real motivation is debt relief or bringing people to Jesus, or both.
One of the debt coaches featured is Gaz, who has overcome homelessness, dependency issues and losing a marriage before becoming a born-again Christian. He now works for CAP, and in the programme travels to meet donors in Jersey to help raise funds for the charity and to share with CAP's clients the story of his road out of debt.
Holly has been in debt all her young life and lives alone. She can barely afford to heat her home and is desperate for a change in circumstances. Her debt coach takes Holly under her wing as she tries to transform her life.
Ronnie was on remand for over two years before he was found not guilty. When he was released from jail he found himself homeless and in debt. He now lives alone in a bedsit, suffers from mental health issues and thinks life in jail was better. His debt coach, Neil, introduces Ronnie to Christianity – but Ronnie isn't sure what to think.

The Island Strait, 8pm, ITV and UTV. (Excluding STV, see below)
The Menai Strait is a magical stretch of sea that separates the Isle of Anglesey from mainland Wales.
This series, over four episodes, has seen a year in the life of this Island Strait; capturing the beauty of 4 glorious seasons and the life cycle of the men and women who live here.
In early autumn, the students arrive and for Scientist Mike it's the start of a new academic year. Violent autumn storms hit hard and power cuts at the Sea Zoo cause Frankie concern. Landscape photographer Glyn escapes to the surrounding snowcapped hills. Stan and Emrys hibernate in their man caves as the life cycle of this unique community continues for another year.
STV Children's Appeal: Live with Lorraine Kelly, 8pm and 9pm on STV
The annual STV Children's Appeal live show returns with hosts Lorraine Kelly and Ross King celebrating another fantastic year of fundraising for Scotland's children. Broadcast live from Glasgow, Lorraine and Ross are joined by presenter David Farrell with links to Andrea Brymer and Chris Harvey in Aberdeen, David Shanks in Dundee and Nicola McAlley in Inverness – before the total sum raised by the Appeal in 2018 is revealed.
Since the 18th September, Scotland's commercial broadcaster has been hosting a series of special programmes for their Children's Appeal campaign. The line-up of Appeal programming launched with Your Help Matters, presented by Andrea Brymer, who met some of the many children across Scotland who are facing difficult circumstances. Viewers have also been treated to Sean Batty's Tunnock's Tea Party which saw the STV weatherman jet off to Shetland to join locals for a day of tea parties and fundraising events. The fundraising culminates with the two live progrmames this evening, starting at 8pm with a half-hour feature and returning at 9pm for an hour long extravaganza.

Dancing Queen, streaming from today on Netflix
Dancing Queen is a hilarious and heartfelt docu-series set in the dancing, prancing, world of the multi-talented, multi-layered Justin Johnson – aka Drag Superstar Alyssa Edwards – as he juggles his dance life, drag life, family life, and love life.
Filmed in Justin's hometown of Mesquite, Texas, Dancing Queen goes behind the makeup and into the drag performer's highly competitive Beyond Belief Dance Company as he prepares a young class for an intensely competitive season.
The Gadget Show, 7pm, Channel 5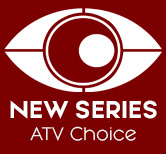 Everyone's favourite tech-stravaganza returns for a brand new series, with amiable polymath Craig Charles once again at the helm. If it's happening in tech, this is the place to see it unboxed, decoded and road-tested as entertainingly as possible.
Jon, Ortis and Georgie reform the G Team to help dog-lover Rachel, who wants some innovative tech ideas for her beloved pooch. The team don't disappoint, pulling something called the 'Puff-n-Fluff' out of the bag—and that's just for starters. Jon heads to Weston-super-Mare pier to put three leading noise-cancelling headphones from Bose, Sony and Nuraphone through their paces. He tests for performance, comfort and sound quality, but can these devices drown out all the fun of the fair?
Gaming expert Jordan Erica Webber reports from the world's most prestigious video games festival, gamescom. There, she explores the crazy world of 'Fortnite', and gets a first look at one of the year's biggest releases, 'Assassin's Creed: Odyssey'.
Big Mouth, streaming from today on Netflix
Big Mouth returns for another ten-episode, half-hour edgy adult animated comedy run. Brought to screens by real-life best friends Nick Kroll (Kroll Show, The League) and Andrew Goldberg (Family Guy) about the glorious nightmare that is teenaged puberty.
Comedian John Mulaney (John Mulaney: The Comeback Kid, Saturday Night Live) lends his voice to the character of Andrew, while Kroll (who serves as co-creator, executive producer) voices many including best friend Nick. Maya Rudolph (Maya & Marty, Bridesmaids), Jason Mantzoukas (The League, Lady Dynamite), Jordan Peele (Keanu, Key and Peele), Fred Armisen (Portlandia, Documentary Now!), Jenny Slate (Girls, Lady Dynamite) and Jessi Klein (Inside Amy Schumer) are among those who lend their voice to the series.

Lorraine Kelly, STV, 8pm and 9pm.