ATV Today Editor Shaun Linden picks his weekend Telly highlights in Best on the Box for Saturday 6th and Sunday 7th October.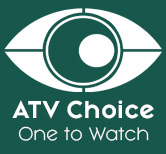 One to Watch: Flight of the Conchords – Live in London, Sunday 9pm, Sky Atlantic
For the first time since their series ended in 2009 the almost award-winning fourth-most-popular folk duo in New Zealand return to HBO to perform classics and new original songs from their "Flight of the Conchords Sing Flight of the Conchords Tour".
Flight of the Conchords are a New Zealand-based comedy duo composed of musicians Bret McKenzie and Jemaine Clement. The duo's comedy and music became the basis of a BBC radio series and then an American television series that aired for two seasons on HBO. They previously referred to themselves as "New Zealand's fourth most popular guitar-based digi-bongo acapella-rap-funk-comedy folk duo", but as of 2014 refer to themselves as "the almost award-winning fourth-most-popular folk duo in New Zealand."
They were named Best Alternative Comedy Act at the 2005 US Comedy Arts Festival and Best Newcomer at the Melbourne Comedy Festival, and they received a nomination for the Perrier Comedy Award at the 2003 Edinburgh Festival Fringe for their show at Edinburgh venue The Caves. The duo's live performances have gained them a worldwide cult following.
James Martin's Saturday Morning, Saturday 9.30am, ITV, STV and UTV
James Martin's Saturday Morning sees one of ITV viewers' favourite chefs sharing his love of good food, his cars and his dogs, Cooper and Ralph. James will be cooking up more fabulous, seasonal dishes, welcoming a range of great celebrity guests and his best friends from the world of food. Oz Clarke will be out and about around the country conducting wine tastings, Jason Plato returns for more Fast Food challenges in the Ariel Nomad racing car and there'll be more visits to the kitchens of some of Britain's best chefs.  Plus there'll be recipes filmed on the road during James' recent trip to the USA.
This morning James is joined by actress Joanna Scanlan and chef Jose Pizarro. On the menu today are Asian duck, chili chicken and pheasant with pickled red cabbage. 
Great Canal Journey's, Sunday 8pm, Channel 4
A new run of the show in which Timothy West and Prunella Scales embark on spectacular canal journeys across Britain and abroad. Tim and Pru decide that they've had enough of kicking their heels at home in Wandsworth and head off to explore one of the world's great waterways, the River Nile. At first, Tim is unsure, but Pru is determined: '…all the journeys I've done with him have opened doors for me and given me new and thrilling experiences'.
Travelling from Luxor to Aswan, Tim and Pru uncover the secrets of this great artery of an ancient civilisation and discover how some of the first-ever canals were used to build the temple at Karnak. They also visit a Nubian village; purchase aphrodisiacs in the souk; and dance by moonlight.
Troubles – The Life After, Saturday 9.30pm, BBC Two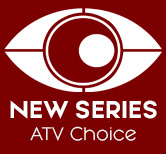 The Life After is a poetic, intimate account of the Troubles in Northern Ireland, told through the stories of a handful of people who lost loved ones during the conflict. It's not the story of the politicians or the terrorists. It's the story of the mothers, sisters and daughters who kept life going when everything around them was crumbling.
From 1969-2001 3,532 people were killed and 47,541 injured as a result of the Troubles. Many of these were civilians caught in the crossfire, as conflict and murder became part of the daily narrative.
A steady succession of British and Irish politicians made promises, looked for solutions, formed unlikely alliances and wondered privately what could possibly be done to bring peace to Northern Ireland. Politicians and diplomats around the world strove for a solution, and even American presidents felt compelled to get involved.
Doctor Who, Sunday 6.45pm, BBC One
Well, we had to include the return of the nation's favourite science fiction series. The long running time and space saga returns with en episode entitled The Woman Who Fell To Earth.
"We don't get aliens in Sheffield."
In a South Yorkshire city, Ryan Sinclair, Yasmin Khan and Graham O'Brien are about to have their lives changed forever, as a mysterious woman, unable to remember her own name, falls from the night sky. Can they believe a word she says? And can she help solve the strange events taking place across the city? Action-adventure for all the family, starring Jodie Whittaker as the new, all spangly, timelord.
Private Life, now streaming on Netflix
The latest film from Tamara Jenkins. Private Life is the bracingly funny and moving story of Richard (Paul Giamatti) and Rachel (Kathryn Hahn), a couple in the throes of infertility who try to maintain their marriage as they descend deeper and deeper into the insular world of assisted reproduction and domestic adoption.
After the emotional and economic upheaval of in vitro fertilization, they're at the end of their middle-aged rope, but when Sadie (breakout newcomer Kayli Carter), a recent college drop out, re-enters their life, things begin to look up.

The Doctor is back on BBC One this Sunday.