Tuesday viewing highlights with ATV Today Editor Doug Lambert for 9th October.

One to Watch: The Frankenstein Chronicles, 11.15pm, ITV, STV and UTV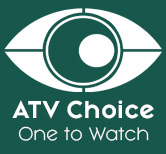 It's the final, 6th, episode in this the second series.
Three years have passed since John Marlott (Sean Bean) escaped from Daniel Hervey (Ed Stoppard). In 1830, we find him chained and manacled in a cell at Royal Bethlem Hospital, on a wing for the criminally insane. Marlott is lost in a nether world. Denied his resurrection and reunion with his family in heaven. He is unreachable, unresponsive – a broken man.
A visit by a local Reverend stirs Marlott. There is a glint of recognition. The visit causes a violent outburst and Marlott is administered electro-shock therapy. Terrible memories resurface, Hervey, Lady Jemima, Flora, his resurrection.  Suddenly Marlott is jolted back to life, with renewed purpose to seek revenge on Daniel Hervey for his crimes, and to redeem his soul after being wrongly convicted for murder.
London during this period is the capital of the world, the forefront of modernity of new advances in science and technology – the reason why the handsome German aristocrat Frederick Dipple (Laurence Fox) is in town. 
Tonight Marlott wakes in chains.  He learns that Frederick is the son of Johann Dipple, Hervey's mentor, and the man who taught him the science of resurrection. Acting on a reliable tip off, the police join forces with the watchmen to catch Dipple. 

Wanderlust, 9pm, BBC One
Another series comes to its close a little earlier in the evening over on BBC One in Wanderlust. Tonight Joy (Toni Collette) and Alan (Steven Mackintosh) must face up to the seismic changes in their lives. After a tense encounter with Claire (Zawe Ashton), Joy takes a risk and goes on a bold journey.
The kids are experiencing major life changes of their own, as son Tom's (Joe Hurst) new relationship progresses in a surprising way and daughter Laura (Celeste Dring) figures out exactly what, and who, she wants for herself.
Joy must make one, final decision about her future…
The Great British Bake Off, 8pm, Channel 4
For the very first time on the show, vegan week takes place. A whole new level of 'looks great, tastes horrid' I suspect.
Judges Prue Leith and Paul Hollywood have set three very different challenges to test the remaining bakers – a savoury pastry Signature, with no butter involved, a Technical with a very unusual ingredient and a spectacular Showstopper that in the heat of the tent threatens to lead to catastrophe.
Who will keep their cool and win star baker? And who will be meeting their end? As ever, Sandi Toksvig and Noel Fielding are on hand to lend support to the contestants.
Terrace House: Opening New Doors, streaming from today on Netflix
A group of young people — including a chef, a snowboarder and an ice hockey player — gather in the Karuizawa woods while pursuing their dreams. As Noah juggles his love triangle with Mayu and Yui, Shohei plans to confess to Seina — but Terrace House's repeat member might have other options.
Terrace House: Opening New Doors is a Japanese reality television series in the Terrace House franchise set in Karuizawa of the Nagano prefecture in Japan. It is a Netflix and Fuji co-production which is also broadcast on Fuji Television in Japan.

Actor Sean Bean can be seen on ITV tonight at 11.15pm