Midweek viewing highlights with ATV Today Editor Doug Lambert for Wednesday, 10th October.

One to Watch: Comedy Legends, 9pm, Sky Arts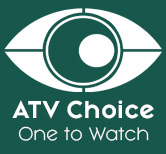 In the first of this eight-part series television writer and presenter Barry Cryer pays tribute to the heroes of comedy he has worked with over his many years in the business.
Each episode will celebrate one artist and include highlights from their comedy careers. Stars include Tommy Cooper, Ronnie Barker, Joan Rivers, Bob Hope, Kenny Everett, Frankie Howerd and Morecambe and Wise.
This Sky Arts documentary series also sees Barry recall some of his funniest moments working with each of the legends who entertained millions of viewers each week on television and in theatres across the UK.
Comedy Legends with Barry Cryer will also include contributions from comedians such as Tony Hawkes, Clive Anderson, Tim Brooke-Taylor, Steve Punt and comedy critic from the Times Stephen Armstrong.
This first episode "just like that" looks at the career of Tommy Cooper, whose magic-gone-wrong and comedy made for unique entertainment during the sixties and seventies. Next week get your titters out with Frankie Howard.


Am I A Murderer?, 9pm, ITV, STV and UTV
Not a question many of us can really ask ourselves surely? However, this documentary tells the story of Janet Holt, who claims that more than 40 years ago she murdered her business partner, who she says raped her – yet his body has never been found. But, despite her admission of guilt, police investigating the murder insist she is innocent and has ulterior motives for her claim.
In 1976, residents of New Mills in Derbyshire were shocked by the sudden and mysterious disappearance of farmer Fred Handford. Police launched a missing-persons investigation, but he was never found. Detectives concluded that Fred had committed suicide. Since Fred's disappearance his business partner at Ballbeard Farm, Janet Holt, had been plagued by nightmares and eventually sought the help of a psychotherapist. It was during this treatment that Janet began to remember what happened on the day Fred disappeared. She was convinced she had committed a brutal murder.
This documentary hears from Janet, Fred's daughter Lynette, psychologists and police officers to explore whether her recollection of committing the murder could possibly be true. Janet also agrees to speak to a memory expert to see if her memories can be proven beyond doubt.
Great British Menu: The Finals, 8pm, BBC Two
Only two more shows to go after tonight's instalment and things are cooking on Two. It's main course day, and with only two spots remaining on the banquet menu, the competition is fierce. Both chefs and judges alike are amazed at the high standard of cooking and an incredible number of 10s are dished out, as the chefs serve up venison, rabbit, duck, beef, lamb and pork for scrutiny.
The judges are joined by guest judge Tom Lynch MBE, a former BMX world champion turned healthcare hero who founded the Ambulance Cycle Response Unit. As a trained paramedic Tom pioneered a groundbreaking scheme that uses bicycles to respond to medical emergencies and is believed to have helped over 76,000 patients.
Hollyoaks: World Mental Heath Day, 6.30pm, Channel 4
In a special episode this evening Hollyoaks explores Cleo's ongoing battle with bulimia and the repercussions it has on her health. Having worked closely with the charity BEAT throughout this storyline, Nadine Mulkerrin who plays Cleo recently filmed a short documentary with the charity. Nadine met with BEAT ambassadors to discuss their own personal battles with eating disorders.
During the episode, Cleo recalls every detail of her wedding day from the second she wakes, to walking down the aisle, to her psychiatrist Farrah. She tells her how excited she felt about becoming Mrs Dexter. Farrah interrupts her story, and it is revealed Cleo has only been telling lies, as she sits in a hospital bed, she eventually admits the true sequence of events.

July 22, streaming from today on Netflix
In 22 July, Academy Award-nominated filmmaker Paul Greengrass tells the true story of the aftermath of Norway's deadliest terrorist attack.
On the 22nd of July 2011, 77 people were killed when a far-right extremist detonated a car bomb in Oslo before carrying out a mass shooting at a leadership camp for teens. 22 July uses the lens of a survivor's physical and emotional journey to portray the country's path to healing and reconciliation.
The Wonderful World of Puppies, 7pm, Channel 5
The second series continues as we learn that engaging a puppy in fun helps to improve both their learning and their happiness while we also discover how dogs find fun in helping with difficult tasks.
Also tonight the very best of the incredible rescues, spectacular recoveries and wonderful rehomes that have transformed the lives of rescue dogs. This episode follows the RSPCA inspectors as they go inside properties to rescue dogs from terrible conditions. Among the dogs taken to safety are Susie, a jack russell cross, and 'demon dog' Lady. After specialised rehabilitation, both find peaceful, loving forever homes.

Barry Cryer looks at his favourite comedy stars, whom he was lucky enough to work with, Sky Arts 9pm