ATV Today Editor Doug Lambert collects together some TV highlights for Thursday, 11th October.

One to Watch: Canada – A Year in the Wild, 8pm, Channel 5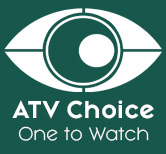 The world-travelling documentary series explores the second largest country on Earth and the quintessential wilderness. Epic in scale and intimate in detail, the series charts the trials and tribulations of Canadian wildlife as the Earth completes its annual journey.
Winter is Canada is both cruel and beautiful. Ice and snow transform the land and sea, but the fairytale façade hides a brutal truth—even Canada's toughest and most well-adapted animals face a daily battle to survive. Finding food is one of the biggest challenges facing a young male porcupine.
Every day, he must leave the safety of his winter den to forage in the boreal forests of Quebec. Snow blankets the plants at ground level, so he is forced to climb trees, risking life and limb for a meagre meal of bark.
For a family of beavers, it's ice that is the enemy. With their pond frozen over, they have no protection from land predators on the surface, so they must remain hidden. Rarely ever witnessed, our cameras reveal how beavers swim under the ice to retrieve food that they stored underwater in autumn. While some animals hunker down to escape the worst of the weather, others have babies to raise. Female polar bears give birth in dens deep under the snow. The cubs don't have long to adjust to the outside world—if their mother is to eat, she must lead her precious offspring on a treacherous journey to the sea.
By late February, the ice covers almost six million square miles of ocean—the perfect nursery for a quarter of a million harp seal pups. Time is against them—as the weather slowly warms, the ice gets thinner. If it melts before the pups can swim, it will spell disaster.

National Coming Out Day, all day, Sky Cinema
Sky Cinema is celebrating National Coming Out Day with a collection of LGBT-themed greats, including the Oscar®-winning trio of A Fantastic Woman, As Good as It Gets and Luca Guadagnino's Call Me by Your Name.
Across today Sky viewers can catch other mothers including B&B, In & Out, Just Charlie, Some Freaks and Tom of Finland. National Coming Out Day is a annual event for lesbian, gay, bisexual, transgender people to pop out of the cloest, if they want to and help others by sharing their stories. Today is the 30th anniversary since the first coming out day was held. 
Don't Hate The Playaz, 9pm, ITV2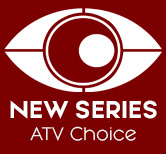 An anarchic new Hip Hop comedy show launches tonight on ITV2, where else? Hip Hop is the most listened to music genre in the world and this is a comedy show that's going to revel in that – everything from Snoop Dogg to Skepta, Wu-Tang to Wiley.
Filmed in a gig-environment and hosted by Jordan Stephens, two teams made up of comedians, Hip Hop legends & celebrity Hip Hop lovers will battle it out in front of a live audience (the audience decide who wins and loses each round) for the ultimate prize: bragging rights. The two teams will be led by Maya Jama and Lady Leshurr with Darren Harriott as a regular alongside new guests on each team every week.
Also featuring as a regular on the show will be our roving reporter Amelia Dimoldenberg as well as a live DJ on set to drop the tracks – DJ Shortee Blitz. There will be memorable performance rounds, head-to-head battles and stars showing off their knowledge. Each week the teams will be joined by a host of famous faces including, comedian Dane Baptiste, Love Island's Jack Fowler and Tattoo Fixers Paisley Billings.   
Press, 9pm, BBC One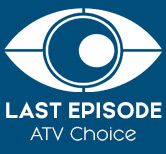 Duncan (Ben Chaplin) attempts to spend quality time with his son, Fred (Benjamin Campbell), but finds it difficult in the face of Sarah's (Natasha Little) open hostility. At the home of her billionaire boyfriend, Max Klein (Matt Rippy), Sarah informs Duncan that she and Max intend for him never to see Fred again.
Holly (Charlotte Riley) struggles to separate her personal grievances from her professional ambitions. She adds to Duncan's troubles by threatening to publicly expose his relationship with Kristina (Kasia Koleczek), the sex worker with whom he has a longstanding arrangement. In anticipation of the splash, Duncan is forced to explain to Fred that he has been paying for sex, while Kristina has questions of her own for Holly.
James (Al Weaver) reopens communication with Jon Brooks (Tom Bell), an MI5 source who is ready to blow the whistle on the government's Resonance programme. When Amina (Priyanga Burford) and Holly learn what the programme entails, they are convinced that the story will be the most important The Herald will ever run.
Salt, Fat, Acid, Heat, streaming from today on Netflix
Based on Samin Nosrat's best-selling, James Beard Award-winning book, Salt, Fat, Acid, Heat is the essential guide to the basic elements of good cooking.
Directed by Caroline Suh, each episode of this four-part series joins our spirited guide Samin as she travels to home kitchens of Italy, the southern islands of Japan, the heat of the Yucatán and back to Berkeley's Chez Panisse—where she started her culinary career—to demystify and explore the central principles of what makes food delicious and how each of us can easily incorporate those elements into every dish.
Location, Location, Location, 8pm, Channel 4
This week, Phil Spencer's catching up with two couples who previously struggled to find a house they could both agree on.
In 2016, Kirstie Allsopp scoured Hertfordshire's market towns for a home for transatlantic lovebirds Lauren and Paul, whose conflict was US dimensions vs English country character. In the same year, Phil was searching for Dave and Kerrie, who appeared to be unable to agree on anything.
Now Phil's keen to find out how things have changed and whether the two couples have managed to get on the same page.

Kirsty Allsop, Channel 4, 8pm