ATV Today Editor Shaun Linden picks his weekend Telly highlights in Best on the Box for Saturday 13th and Sunday 14th October.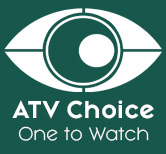 One to Watch: World's Most Vicious Beasts, Sunday 7pm, Channel 5
A ferocious new two-part series counting down the top ten deadliest animals ever to have traversed the planet, these riveting films look afresh at the creatures which viewers know, and introduce others which cannot fail to astonish.
Today Homo sapiens is the most deadly animal on earth. But before humankind reigned supreme, the globe was terrorised by predators so savage and so powerful that humans wouldn't stand a chance against them.
The rundown includes favourites like Tyrannosaurus Rex and Smilodon, the sabre-toothed cat that terrorised North America. Joining these giants are lesser known killers like the eight-foot Terror Bird with its head to rival a horse's, and Megalania, the giant venomous lizard that may even have hunted man.
Follow the incredible adaptations that allowed these beasts to become top of their food chains, from 10-inch teeth to claws naturally reinforced with metal. These features are brought to frightening life through daring experiments, including crushing a car with the bite force of a prehistoric croc and replicating the battering power of a sperm whale.
To cap things off, stunning photo-real imagery meets jet-setting locations, as the film team and enthusiastic experts travel from the Australian Outback to shark-infested seas off southern Africa, and on to the badlands of Montana.
Butterfly, Sunday 9pm, ITV, STV and UTV
Butterfly is a heartfelt and sensitive drama about a complex family situation.
When their 11-year-old, Max (Callum Booth-Ford), experiences increasingly distressing feelings around gender, separated parents, Vicky (Anna Friel) and Stephen (Emmett J. Scanlan) attempt to work together. But with both parents divided, will Max find the courage to identify as a girl and express herself as Maxine? And will her family be able to accept her for who she really is?
In this the first episode we find that separated parents Vicky and Stephen must overcome their differences when their son, Max, has increasingly upsetting feelings around gender. Stephen returns to the family home when Max's distress escalates – but will Max find the courage to express his true identity? 
Space Movies, Saturday from 9am, Sky Cinema
Join the space race from the comfort of your own home as we mark the cinema release of Damien Chazelle's First Man with a six-movie marathon that's – ahem – out of this world.
The 'up, up and away' fun begins at 9am with Spacewalker this is followed at 11.20am by 2001: A Space Odyssey. At 1.50pm its Solaris followed by Life at 3.30pm. The final two movies to take us out of Earth are Hidden Figures at 5.20pm followed at 7.30pm by Apollo 13.
The Haunting of Hill House, streaming now on Netflix
The Haunting of Hill House is a modern reimagining of Shirley Jackson's legendary novel of the same name, about five siblings who grew up in the most famous haunted house in America.
Now, adults, they're reunited by the suicide of their youngest sister, which forces them to finally confront the ghosts of their own pasts… some which lurk in their minds… and some which may really be lurking in the shadows of the iconic Hill House.
Black Hollywood, Saturday 9pm, BBC Two
Artist and photographer Simon Frederick gives BBC Two viewers a unique insight into the film industry from some of its biggest names.
The first episode opens at the Oscars, with Warren Beatty and Faye Dunaway announcing that Damien Chazelle's musical La La Land had won. However, in arguably one of the most memorable moments in the ceremony's recent history, amid an onstage melee and calls that there had been a mistake, just like that Moonlight became the first film with an all-black cast to win Best Picture.
This win was nothing short of historic. Moonlight became the first Best Picture winner about black characters that is not about racism and the first about an LGBTQ character. The film became a symbol for black cinema, a revolutionary moment when diversity and inclusion really started to take over the industry.
Britain at Low Tide, Saturday 7pm, Channel 4
Tori Herridge explores, for the final time this series, the extraordinary stories from Britain's maritime, industrial and natural history that are revealed when the tide goes out.
In Fife, Tori explores a wreck close to the scene of one of Britain's worst ever railway disasters and asks what role that wreck might have played in the rescue operation. A series of holes in rocks on the foreshore lead Tori and the archaeologists to explore the story of an industry that once dominated the local shoreline, and which depended wholly on the power of the sea.
Tori examines stone carvings left in caves by one of Scotland's oldest tribes; and, at sea, she checks out an extraordinary engineering achievement from the early 19th century. Series

BBC Two take us to Hollywood, BBC Two, Saturday 9pm