Tuesday viewing picks with ATV Today Editor Doug Lambert sees us head regionally to UTV for one pick on October 16th.

One to Watch: Celebrity Hunted, 9.15pm, Channel 4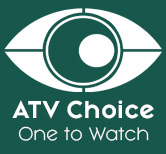 Channel 4's hit factual thriller Celebrity Hunted, for Stand Up To Cancer, returns for a second series, as eight famous faces, including Dom Joly, Vicky Pattison, Olympian Louis Smith and Strictly Come Dancing pro AJ Pritchard turn fugitive and attempt to evade capture for 14 days.
The celebs dial up the glamour factor with a high-speed motorbike, boat and sports car escape from the capital but their luck doesn't last long. Love Island's Chris Hughes and Kem Cetinay are the first pair to feel the heat from the hunters when a text message to their burner phone exposes their hideout in Wales.
A thrilling cat-and-mouse game ensues as Sky News anchor Kay Burley and MP and former commando Johnny Mercer attempt to make it into the heart of central London right under the hunters' noses so that Johnny can take part in a crucial Brexit vote.

Unlocking Havelock, 8pm, UTV
For nearly sixty years Ulster Television, UTV, has been broadcasting across Northern Ireland on what was the ITV Network. Today it's all – apart from STV in Scotland – owned by ITVplc who operate the network pretty much as a national broadcaster across England and Wales. UTV, however, survives with its own identity and programmes.
Earlier this year UTV left Havelock House, its home since its first broadcast on October 31st 1959. The station was opened by UTV shareholder Sir Laurence Olivier; who introduced the opening ceremony and later closed down the station with an epilogue.
This second episode, in the two-part series, continues its look through the UTV archives as the broadcaster celebrates the personalities and programmes produced at Havelock House; and also reflects on the news stories it covered over those, sometimes turbulent, years in Northern Irish history. Narrated by former UTV farming and sports presenter Eammon Homes – whatever happened to him! – the show also features contributions from Ulster Television favourites including Gloria Hunniford, Gerry Kelly, Julian Simmons, Pamela Ballantine and Jackie Fullerton.
Judge Rinder's Crime Stories, 7.30pm, ITV, STV and UTV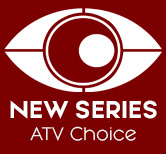 ITV Daytime's resident judge, Robert Rinder, returns to explore more of Britain's worst crimes in a new series of Judge Rinder's Crime Stories.
Used to ruling the courtroom in his own hit TV series, respected criminal defence barrister, Judge Rinder, steps out from behind the bench to take a closer look at a variety of major offences.
In tonight's edition, ITV brings viewers the heart-breaking story behind the tragic murder of five-year-old April Jones.  The man found guilty of abducting and murdering her, Mark Bridger, said he accidentally ran April over near her home and cannot recall where he had put her body.
April's mother Coral and sister Jazmin talk about they have struggled to cope with April's death and tell us about how they hope to force changes in the law in her memory.
Informer, 9pm, BBC One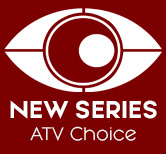 The first episode of the six part series begins tonight with Raza arrested, Gabe and his new partner Holly identify him as a potential informant for London's Counter-Terrorism Special Unit (CTSU) – and coerce him into working for them.
A night out with his girlfriend goes badly wrong when Raza Shar is arrested and identified as a potential informant for London's CTSU. Detective Sergeant Gabe Waters is partnered with new recruit DC Holly Morten and introduces her to the world of informants. Ambitious and uninhibited, Holly pushes boundaries to get Raza on board.
Gabe's key contact, Yousef, has information that links to a prolific terrorist – Ahmed El Adoua. El Adoua was responsible for a major attack in Rotterdam and CTSU fears he might have been in London planning a similar attack. When Yousef goes missing, the pressure is on for the CTSU team to find out more
Landscape Artist of the Year, 8pm, Sky Arts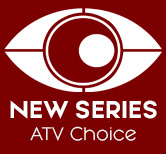 Pitch your easels and prime your canvases as 2018's hunt for the Landscape Artist of the Year gets under way in Yorkshire and for the first time in the show's history, Frank Skinner is nowhere to be seen.
For the first time, Stephen Mangan hosts alongside Dame Joan Bakewell as the hopeful contestants try to paint their way to a life-changing £10,000 commission to create a piece for the Imperial War Museum to commemorate the centenary of the First World War Armistice.
Kathleen Soriano, Tai Shan Schierenberg and Kate Bryan put their judging hats back on as the contest travels from the Scottish Highlands to the Kent coast – covering more miles than ever before. There will be six regional heats, plus one semi-final, one final and, to conclude the series, a winner's show. In this first heat, eight artists use oils, inks, spray paints and even fabric to tackle the beautiful ruins of Fountains Abbey in North Yorkshire.
The Yorkshire Vet, 8pm, Channel 5
The hugely successful documentary series continues its seventh run. While Peter Wright continues to treat all creatures great and small in Thirsk, his partner Julian Norton has now set up a new surgery in Boroughbridge.
Julian rushes to dedicated farmer Alan Inman's place to help a mum-to-be whose baby is breech. Time is of the essence as he struggles with the delivery. Can he get the little one out before it's too late? Peter performs potentially life-changing surgery to remove two huge lumps from beloved pet pooch Scruff. Emotions run high as her owners wait for news of whether the bodies are cancerous—and whether they are removable.
Then, Julian visits beloved pet pony Smartie who has a bowel blockage so serious it could be life-threatening. Julian harks back to James Herriot by using an old fashioned method to treat him, but will it do the job?
Ron White: If You Quit Listening, I'll Shut Up, streaming from today on Netflix
Comedian Ron "Tater Salad" White is bringing his classic storytelling style to Netflix in his debut Original stand-up special, Ron White: If You Quit Listening, I'll Shut Up.
A founding member of the Blue Collar Comedy Tour, Ron sticks to his signature style with a cigar in hand and a glass of tequila. Ron, with more than 30 years of experience in comedy, talks about everything from how to avoid embarrassment as a bedwetter to building a net to keep out radical terrorist Canadian geese.

Eamonn Holmes narrates the second part of UTV's farewell to Havlock House studios, tonight at 8pm.