Your Monday viewing with ATV Today Editor Doug Lambert as he picks highlights for October 15th which include heading to Scotland with STV.

One to Watch: This Is Me: Barbara Dickson, 8pm STV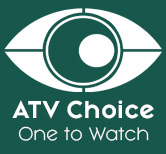 Barbara Dickson, one of Scotland's biggest selling female artists of all time, talks to STV about her acting and music career looking at the highlights of her successful life in showbiz.
Barbara Dickson was born in Dunfermline, Fife, on the 27th of September 1947. Her father was a cook on a tugboat at Rosyth Dockyard and her mother was from Liverpool. Dickson's singing career started in folk clubs around her native Fife in 1964. Her first commercial recording was in 1968, with a solo album following in 1970. Her early work included collaborations with Archie Fisher.
She became a well-known face on the British folk circuit before venturing into musical theatre. Dickson has placed fifteen albums in the UK Albums Chart from 1977 to date, and had a number of hit singles, including four which reached the Top 20 in the UK Singles Chart. The Scotsman newspaper has described her as Scotland's best-selling female singer in terms of the numbers of hit chart singles and albums she has achieved in the UK since 1976.
Popular recordings from Barbara include Another Suitcase in Another Hall, I Know Him So Well, Tell Me It's Not True, Answer Me and January February.
STV broadcasts on Channel 3 (formerly the ITV Network) in Scotland.

Traffic Cops, 8pm, Channel 5
Jamie Theakston presents as North Yorkshire's finest hunt down lawbreakers across one of Britain's biggest beats. In this episode, the traffic cops face several situations that seem to be going one way before swerving to go another.
In a dramatic chase, the police go after a stolen Audi on the M62. As the fleeing car hits frightening top speeds of 140mph, the police need to stop the driver quickly and safely. A stinger brings the car to a halt, but the chase continues on foot. The police finally catch the suspect, but to their surprise, they discover the driver is only 15 years old.
Near Selby, the hunt is on for a Golf that was stolen when a delivery driver left the keys in the ignition while he was making a delivery. When the stolen car triggers the Automatic Number Plate Recognition cameras, the chase is on. In an effort to evade the cops, the driver takes a corner at speed and ends up in a ditch before running off. Can the traffic cops catch the suspected thief?
Made in Chelsea, 9pm, E4
The series returned last week, as all die-hard fans will know, and already there is trouble stirring over Chelsea way. After seeing the video of Sam kissing two girls in a club, Mark Francis advises Jamie and Proudlock to stage an intervention and set Sam on a path of 're-Habbs'.
The pair bring in two ex-girlfriends to enlighten Sam on his past mistakes. Meanwhile, Sophie Herman decides she wants to share her vocal talents with the masses and perform at a glamorous jazz cabaret evening accompanied by a rather worried Fred.
And Liv is on the warpath as she learns Miles has set her ex Digby up on a date with his Brazilian friend Bruna. Will she decide that two can play that game and find a fresh squeeze of her own?
England V Spain, 7pm, Sky Sports
The inaugural UEFA Nations League returns for the next match day, headlined by England's clash with Spain. After England lost their opening match 2-1 to the Spanish, Gareth Southgate will want his side to bounce back as they travel to Seville.
Spain's6-0 thrashing of Croatia has shown they are a real force to be reckoned with: England will know they are in for a game here. In other matches, the Republic of Ireland will meet Denmark. Martin O'Neill's men certainly have a lot to prove after their 4-1 defeat to Wales, but they will not be short of motivation here – their 5-1 aggregate defeat to the Danes cost them a berth at Russia 2018. Now is the time to make amends.
For Facts Sake, 9.30pm, BBC One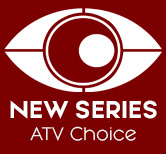 Mrs Brown will be back with a Christmas special – please no fecking Christmas tree dramas this year! – but in the meantime Brendan O'Carroll hosts this, as the Beeb note, 'hilarious new panel show'. It's all about ordinary people and their extraordinary facts, where members of the audience are invited down to play the game. With team captains from Mrs Brown's Boys and celebrity experts.
Tonight team captains Danny O'Carroll and Paddy Houlihan compete alongside members of the audience who are invited down to play the game.
We learn some incredible facts on subjects from bananas to hyenas. Expert guest Kirsty Gallacher teaches us all about sport and Pat 'Pepsi' Shields plays The Bard himself, bringing to life some amazing truths about William Shakespeare.
Dispatches, 8pm, Channel 4
Knife and gun crime is on the rise but prosecutions are falling. Key witnesses are terrified of giving evidence – with good reason. Livvy Haydock, in this episode of Dispatches, explores the dark world of witness intimidation and finds a sophisticated and highly effective system of menacing violence amplified and driven by social media.
She meets the gangsters who threaten 'stitches for snitches' and families of witnesses who paid the price of telling the truth in court.

More Traffic Cops with Jamie Theakston, tonight on Channel 5.