Friday programme picks with ATV Today Editor Doug Lambert for October 19th.

One to Watch: The Great Model Railway Challenge, 8pm, Channel 5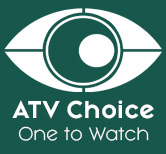 The second day running and Channel 5 is once again our top 'One to Watch' which proves the network is so much more than 'Big Brother'.
All aboard for episode 3! Join the top railway modellers as they compete to complete jawdropping miniature masterpieces against the clock. This series lifts the lid on a popular hobby, beloved by legions of unsung artists who have been building tiny universes for the littlest of locomotives for decades.
Three new teams arrive for the third heat, competing for a place in the prestigious Grand Finale. This week's themed challenge is 'Globetrotting', with modellers creating miniature layouts inspired by locations all around the world. Standing between the teams and the final are judges Steve Flint, railway royalty and editor of the UK's leading railway magazine 'Railway Modeller', and renowned master modeller and internationally acclaimed modelling vlogger, Kathy Millat.
James Richardson and Tim Shaw present, while the creative masterminds behind these unique layouts are the traditional modellers 'Team Tonbridge', the seasoned surrealist modellers 'Basingstoke Bodgers', and finally a team of creative railway renegades called 'Team Steampunk'.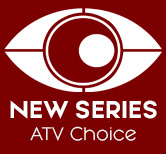 The Lakes, 8.30pm, BBC Two
For the last 20 years the Lake District has been the place that adventurer and explorer Paul Rose calls home. He can see the central fells from his living room window and within a few minutes can walk to the shores of Windermere, England's biggest lake. In the first episode of this new documentary series, Paul explores Windermere and joins the 18 million tourists who make the Lake District the most visited national park in the country.
Paul takes the helm of one the Windermere cruise ships which carry one in ten of every visitor to area, and he takes a look at how Windermere first became a tourist destination for wealthy adventurers who wanted a different kind of wild experience in 18th century Britain. He also goes in hunt of things modern-day visitors may miss, including a hound trailing event that's been a part of the Lake District calendar for more than 200 years. Plus, he meets one of the survivors of the Holocaust who came to the Lake District in 1945 as part of a mercy mission to help Jewish orphans from the Second Word War.
Paul ends the programme with the ascent of Orrest Head, which offers a spectacular view of Windermere, and was the first hill climbed by Alfred Wainwright when he came to the Lakes in the 1930s.
Life and Death of Sam Cooke, 9pm, Sky Arts
This one-off documentary tells the story of the tragically short life of Sam Cooke, one of the most important recording artists of the 1950s and 60s, taking a particularly close look at the mysterious circumstances surrounding his violent death.
Sam had become a popular artist in both the states and the UK with a string of hit songs like "You Send Me", "A Change Is Gonna Come", "Wonderful World", "Chain Gang", "Twistin' the Night Away", and "Bring it on Home to Me".
On the 11th of December 1964, at the age of 33, Cooke was shot and killed by Bertha Franklin, the manager of the Hacienda Motel in Los Angeles, California. After an inquest, the courts ruled Cooke's death to be a justifiable homicide. But Cooke's family continue to call into question the circumstances of his death. Was the singer targeted for murder? Was his death a tragic, but justified, case of self-defence?
Singer Etta James viewed Cooke's body before his funeral and questioned the accuracy of the official version of events. She wrote that the injuries she observed were well beyond the official account of Cooke having fought Franklin alone.
Melissa and Joey, 2pm, E4
Another chance courtesy of E4 to see the first episode of the show, just in case you've missed it previously. Sitcom starring Melissa Joan Hart and Joey Lawrence.
Former wild child Mel Burke has just been elected as city councilperson for Toledo, Ohio. However, in addition to her new job, she has also found herself raising her niece, Lennox, and her nephew, Ryder. Lennox and Ryder's father, Lewis Scanlon, was part of a ponzi scheme and fled the country.
Their mother was sent to prison, leaving Mel as the only option to look after the kids. Joe Longo, a former employee of Lewis, lost all of his money and has been kicked out by his wife. Joe tracks down Mel looking for information on Lewis, and their paths continue to cross until Mel accidentally offers Joe a job helping her take care of the kids.
In the first episode, Lennox gets suspended from school, but Joe saves the day by getting her to talk to the principal and accept her punishment.
Haunted, streaming from today on Netflix
There's been many a haunting moment witnessed on television over the years. Paul Daniels seemingly being killed live on BBC One during one of his Halloween specials, Coleen Nolan attempting a career-saving cry on This Morning, Ulrika Jonsson's 'comedy special' It's Ulrika! and endless episodes of Crossroads featuring Natasha Marquiss.

Now Netflix bring horrors even worse than these to screens in a series from the Executive Producers of The Purge franchise and Lore.
Haunted gives a chilling glimpse into the first-person accounts from people who have witnessed horrifying, peculiar, extraordinary supernatural events and other unexplained phenomena that continue to haunt them.
The Big Audition, 9pm, ITV, STV and UTV
It's another day at the Big Audition Studios, where the curtain is pulled back on the secret world of auditions. Each week, three jobs are up for grabs. From scare actor to circus performer and everything in between, the series celebrates the highs and lows of auditions, as real people give their all to impress real panels of employers and land their dream job.
The auditions today are for a pantomime dame, a backstage interviewer and a presenter for a TV shopping channel dedicated to crafting. Expect towering wigs, extravagant lipstick and OTT costumes as the curtain is raised on the search for a dame to star in one of the nation's premier pantos in Blackburn. Amongst those shoving a couple of balloons up their tops are veteran dame Tony, former cabin crew Del, drag queen Richard, and Robin, who brings his wife along for moral support… and help with his make-up. Among the tests set for the dames is a show-stopping group performance of 'It's Raining Men'.
MOBO, best known for its music awards, are searching for someone to interview A-listers and create social media content for their online channels. Hopefuls include identical twins Gareth and Mason, young dad Kevin and Mz Dru, who dreams of becoming a presenter whilst working shifts as a medical secretary. The biggest test they face is a surprise interview with Marvin Humes of JLS. Some take the encounter with pop royalty in their stride; others crumble under the pressure.
TV shopping channel Create and Craft are casting for a presenter. It's a prestigious job at the pinnacle of the crafting world. The auditionees include 68-year-old grandma Francie, hairdresser Hayley, who crafts with her young daughters, and Zack, who shows off his hand-made and astonishingly lifelike paper birds. The crafters come out all glue guns blazing, tackling tasks such as transforming a styrofoam ball. The results include an impressive Christmas bauble, an adorable pig… and Mr Blobby.
After their auditions, all the hopefuls face a nervous wait until the end of the day, when they'll find out if they've bagged a life-changing job.

Cumbria, land of the Lake District, as seen tonight at 8.30pm on BBC Two.