ATV Today Editor Shaun Linden picks his weekend Telly highlights in Best on the Box for Saturday 20th and Sunday 21st October.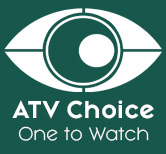 One to Watch: Soul Weekend, from Saturday across the weekend, Sky Arts
Sky Arts brings viewers Soul Weekend from this evening with programmes across Saturday and Sunday. If you want to feel nice, like sugar and spice, this weekend then look no further.
Sky Arts celebrates a host of soul music stars, starting with the godfather himself, James Brown. The Grammy-nominated film Mr Dynamite: The Rise of James Brown, which was produced by Mick Jagger and directed by Oscar® winner Alex Gibney, features rare and never-before-seen footage, interviews and photos that tell the story of the musician's remarkable career.
This is followed by James Brown: Live at Montreux. Filmed in 1981, Brown performs a string of hits with all the flamboyant style and showmanship for which he is famous. The weekend also features more great soul performances with Alicia Keys: Live at Baloise Session, which was recorded last year, and Diana Ross: Live in Central Park. Featuring I'm Coming Out, Endless Love, Why Do Fools Fall in Love and Ain't No Mountain High Enough, this show went down in history as one of the most memorable ever seen in the Big Apple.
Ancient Mysteries: The Pharaoh in the Suburb, Sunday 9pm, Channel 5
The dramatic archaeological documentary series returns with an investigation into a chance find in a suburb of Cairo, which shone a spotlight on one of Egypt's greatest—but virtually forgotten—pharaohs. In March 2017, archaeologists investigating a 3,000-year-old temple in a working class district of Cairo hit something unexpected.
It was an eight-ton fragment of a statue—part of a torso so big that it had to be of someone incredibly important. But the identity of this find of a lifetime shocked everyone. Hieroglyphics on the back of the fragment revealed a name—a pharaoh known as Psamtik I, who ruled for 54 years from 664 BC. For many years archaeologists believed this was a period of decline in Egypt, but the quality of this statue suggested the opposite.
Egyptologist Dr Chris Naunton reveals that Psamtik was a brilliant diplomat and tactician who united his country in the face of two invading superpowers. Archaeologist Dr Colleen Darnell believes his statue deliberately harkened back to an artistic style popular when Egypt was at the peak of its power—a millennium before Psamtik's reign. So far, more than 1,900 fragments of the statue have been discovered, revealing a towering, 36ft-high sculpture of a muscular, striding man. Egyptologist Dr Dietrich Raue shares his theory that this statue may have inspired the Greeks into producing their own sculptures of similar striding, muscular men.
Psamtik's colossal effigy could have launched western art as we know it. But until it was uncovered, one of Egypt's greatest pharaohs was almost lost to the sands of time, and his
artistic and diplomatic legacy forgotten.
Blue Peter 60 Years, Saturday from 3.50pm, BBC Two
The celebrations begin with a documentary John Noakes: TV Hero paying tribute to the life and career of John Noakes, the Blue Peter presenter and TV daredevil who died in May 2017. Hearing from many of his colleagues and co-workers – both in front of and behind the cameras – along with friends and family, the programme sheds light on Noakes reputation as a `man of action', cemented by stunts including climbing Nelson's Column without a harness, achieving a world-record breaking five mile free-fall, and risking life and limb on the Cresta Run.
The film, first broadcast last year, also illustrates how John hid his true personality behind his enthusiastic Blue Peter persona, considering himself to be an `ordinary bloke' at heart. Includes contributions by Vicky Noakes, John's wife of 55 years, former co-presenters Valerie Singleton, Peter Purves and Lesley Judd, and ex-bosses Biddy Baxter and Edward Barnes. 
Then at 4.30pm Sixty years on from the programme's very first episode, past presenters return to celebrate the show's history. Lindsey Russell attempts to fly a hot air balloon in the Arctic Circle, Radzi Chinyanganya boards an aircraft carrier to create a massive birthday message and the presenters give Ed Sheeran a very special surprise. Plus, music by Jonas Blue, HRVY, the Vamps and Sophie Ellis-Bextor.
Old faces from the Blue Peter past include original host Leila Williams and subsequent faces including Janet Ellis, Peter Duncan, Valerie Singleton, Peter Pervis, Anthea Turner, Richard Bacon, John Leslie and Sarah Greene.
The X Factor: Live, Saturday 8.35pm, ITV, STV and UTV
The X Factor returns tonight with the start of the annual live shows. Each of the final 16 contestants will sing their hearts out live on stage with judges Simon Cowell, Louis Tomlinson, Robbie Williams and Ayda Williams taking their seats behind the judges' desk to battle it out with their contestants in the hope of impressing the audience at home. 
This year Simon has the Girls, Louis has the Boys, Robbie has the Groups and Ayda has the Overs. They'll be joined by resident host, Dermot O'Leary, who'll be leading the proceedings and keeping the judges in check along the way. Throughout the live shows an outstanding line-up of guest stars perform. 
Strictly Come Dancing, Saturday 6.45pm, BBC One
Tess Daly and Claudia Winkleman are back in the Strictly Come Dancing ballroom this weekend, as the quest to lift the Glitterball Trophy continues.
The 12 remaining couples will each take to the floor in a bid to impress the awesome foursome on the judging panel: Shirley Ballas, Dame Darcey Bussell, Bruno Tonioli and Craig Revel Horwood, as well as the viewers at home. As the competition reaches its fifth week, the judges will be looking for the couples to really show what they are capable of. After the judges have given their scores, the public will have the chance to cast their votes. The two couples with the lowest combined judges' scores and viewer votes will face the dreaded dance-off on Sunday's Results show.
This weekend the Strictly Family welcome an exciting special guest judge, who is standing in for Bruno Tonionli for one week only. Bruno returns for next weekend's Halloween Spectacular.
Arthur Miller: Writer, Sunday 9pm, Sky Atlantic
Award-winning filmmaker Rebecca Miller presents an intimate portrayal of her father, Arthur, one of the most iconic American playwrights of the 20th century.
From her unique perspective, the documentary includes never-before-seen material, including in-depth interviews and home movie-style footage, providing insights into Miller that are quite different from anything the public has previously seen.
Opening the door to the man behind the icon, the film delves into the roots of his life as an artist, and explores the strengths and weaknesses of his character.

BBC Two mark Blue Peter's six decades on air this afternoon. Valerie, Peter and John pictured on a special a decade ago.


---