Monday programme highlights with ATV Today Editor Doug Lambert for October 22nd.

One to Watch: Classic Coronation Street, 2.40pm, ITV3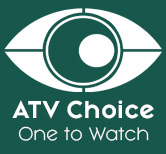 In just over a year of these Classic Coronation Street re-runs we've gone from 1986 and the arrival of Alan Bradley, the Rovers Return fire, Hilda Ogden saying farewell, the death of Brian Tilsley, Curly Watts moving up from student to assistant Manager at Betterbuys and numerous weddings including Alec Gilroy to Bet Lynch, Ivy Tilsley to Don Brennan and Kevin Webster to Sally Seddon. Of course there have been births too, Gail's Sarah-Louise Platt (via Brian before his death) and we're about to be gifted with David Platt. And that's just the half of it!
Anyway in those twelve months we've sped into 1990 and today's double-bill of episodes sees Derek tells Mavis how he swapped the budgies for her, much to her horror. If you've missed the recent plots Mavis was thrilled when a budgie appeared on her kitchen windowsill. However it was believed not to be her late, much missed, Harriot returning as 'Harry' but the nearby 'rough child from hell's pet Boris. She wanted to keep it, save it from the 'awful' life it had been used to.
Also in our first retro visit to Weatherfield Deirdre get the ball rolling on her divorce from unfaithful Ken and Alf demands an apology from Jim, following last week's 'saucy' goings on with Audrey. What Alf of course doesn't know is Jim was the innocent Television engineer, while his Audrey was all provocative on her bed! And what Ena Sharples would have said about that is worth two fish suppers from Jackson's chippy. 
In the second episode, from 3.15pm, Audrey threatens to confront Jim unless Alf tells her he trusts her, over at Ingram's Textiles Factory, Ralph is appalled at Mike Baldwin's business techniques, with Mike putting himself in charge of the empire following the recent death of Peter, his boss. Peter's wife Jackie best watch out, Baldwin will be making his move on her next, but is it love? Or is it just to get his hands on her assets? Elsewhere Liz McDonald becomes the latest barmaid at the Rovers Return, which hubby Jim isn't best pleased about, so he isn't. 

For Facts Sake, 9.30pm, BBC One
Okay so the first episode drew in ratings that Mrs Brown herself would tell to 'feck off', but maybe its worth giving the show another shot. After all Paul O'Grady shed Lily Savage and became a successful personality in his own right, and it would be nice to see more of Brendan O'Carroll as himself, not just as Mrs Brown.
Anyway Brendan returns with the second episode of his panel show all about ordinary people and their extraordinary facts. Team Captains Jennifer Gibney and Fiona O'Carroll, from Mrs Brown's Boys of course, compete alongside members of the audience who are invited down to play the game.
Tonight we learn some incredible facts on subjects from honey bees to pirates. Expert guest Sarah Keith-Lucas teaches us all about the weather, and Pat 'Pepsi' Shields reveals some amazing facts about Elvis Presley.
Criminal Minds, 8pm, Sky Witness
The BAU investigates a series of murders where the victims were found with their hands dismembered and shells stuffed in their eyes and mouths.
The killings lead the team to a father and son who practise a controversial religion, but when one of the suspects is kidnapped, the detectives are forced to rethink the case.
Celebrity Call Centre, 10pm, Channel 4
It's that time of year when Channel 4 once more Stand up to Cancer with a series of programming, and in this production they've sent some celebs to work in a call centre.
These eight stars man the phones as the public call in for advice on any dilemma, large or small, with no topic off-limits. Kimberley Walsh, Georgia Toffolo, Mo Gilligan, Joel Dommett, Kim Woodburn, Louie Spence, Rachel Riley and Tyger Drew-Honey dispense advice on everything from how to get through a break-up, to dealing with extra-marital affairs, and the perils of online dating, while they also open up about their own life experiences and the challenges and heartache they've faced.
Dave Gorman: Modern Life Is Goodish, 9pm, Dave
Its the final episode of series five, and as you all know Gorman has said there will be no more of Modern Life Is Goodish, so we have to cherish the re-runs that probably, hopefully, will go on like Last of the Summer Wine on UKTV – every day on at least two channels! That's what we love about the repeats on UKTV, you can always catch them somewhere, we've also been reliving Hi-De-Hi and Are You Being Served? but that's another Telly Today another time possibly.
Anyway in this the eighth episode of the series Dave reveals the secrets of how television is made, and examines the nature of happiness with the help of Kate Middleton's clothes and Thomas the Tank Engine.
Wanderlust, currently streaming on Netflix
Wanderlust looks at how we build and maintain happy relationships and asks whether lifelong monogamy is possible – or even desirable. Toni Collette plays Joy Richards, a therapist trying to find a way to keep her spark alive with her husband after her cycling accident causes them to reassess their relationship.
As we meet her family, friends, neighbours and clients, remarkable yet relatable stories of love, lust and forbidden desire emerge.

Celebrity Big Brother legend Kim Woodburn is helping to Stand up to Cancer, tonight on Channel 4, 10pm