This week Telly Today brings a choice pick of one worthy programme choice with ATV Today editor Doug Lambert. Tonight we're switching to History Channel for Bonfire Night.

One to Watch: Al Murray: Why Does Everyone Hate The English?, 9pm, History Channel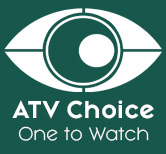 In this brand new and exclusive series from the History channel comedian and history fanatic, Al Murray travels to England's nearest neighbours to try to find out why everyone seems to hate them so much. In episode five he is joined, in Germany, by self-styled German comedy ambassador Henning Wehn.
Knowing how difficult it is to excite the Germans, Al sets off to impress Henning Wehn by parachuting in to meet him on the landing strip at Hamburg. His effort pays off when Henning claims to be "well impressed", but he doesn't realise that Henning has already confided to our crew that Al's a right wally and should have just flown in like any normal traveller.
Through the show, Al and Henning chat about the acrimonious history between the two nations from England stealing Christmas to two World Wars and one World Cup. Given Al's great interest in the history of World War Two, the pair investigate how much of Hamburg has survived the Allied bombing raids, cover how German engineering has gazumped the once world-beating English car manufacturing industry and discuss who was better: The Beatles or Kraftwerk?
Having already visited France, Wales, Ireland and Scotland, Al's final stop in the series is Germany. Al's comedy alter ego, irrepressible patriot The Pub Landlord, also makes a fair few appearances in the series, assisting Al and his guests as they explore the ancient roots and festering historic wounds of England's most relentless enemies. In each episode and each country, he teams up with a comedic counterpart, with whom he can 'debate and discuss' the validity of their nation's continuing hostility towards the sceptered isle.
Above and beyond the fire and fury (and hot air) of BREXIT, this is the series which gets under the skin of the more long-standing resentments between England and her nearest and (not so) dearest and whether or not the English people really are unrepentant bastards, or just deeply misunderstood…
---