Thursday evening programme picks for your viewing pleasure as editor Doug Lambert takes a look at telly highlights this October 25th.

One to Watch: The Strain, 10pm, Paramount Network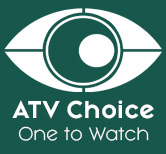 Our colleague Mike Watkins' gran used to rave about her regular visits to Newcastle's recently demolished art-deco beauty the Paramount Theatre, later Odeon, and how it entertained her with films galore. Well in 2018 you no longer need a Paramount Theatre – which given Newcastle councils penchant for allowing anything of great cultural beauty to be demolished is a good thing – yes instead you can sit down and be thrilled by the Paramount Network. And tonight they offer us some strain…
Supernatural bloodlust takes on a surprising new form in this contemporary horror drama from Guillermo del Toro and Chuck Hogan. A nightmarish viral outbreak in New York City unites disease control ace Dr Ephraim 'Eph' Goodweather and vampire-hunting academic Abraham Setrakian.
Eph puts what's left of Doyle out of its misery and the team proceed to autopsy him, stinger and all. Nora recalls Setrakian's advice to incinerate the body, prompting a spooked Jim to confess to receiving a backhander for letting the coffin escape. Elsewhere, appalled by her husband's metamorphosis, Ann-Marie Barbour takes their children to safety. Upon her return, she finds Ansel has chained himself up, and is torn between his love for her and an unholy hunger.
At Stoneheart, Eichorst enlists hacker Dutch (Ruta Gedmintas) to break the internet. Having dismissed Jim in a fury, Eph follows up the Arnot lead with Nora. Their suspicions are confirmed when Emma, one of the dead passengers, attacks them. Thankfully a sword-wielding Setrakian finishes off both Emma and her transformed father, but his intervention marks a red line for Nora.

Canada: A Year in the Wild, 8pm, Channel 5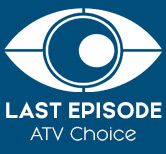 The world-travelling documentary series explores the second largest country on Earth and the quintessential wilderness. Epic in scale and intimate in detail, the series charts the trials and tribulations of Canadian wildlife as the Earth completes its annual journey.
Summer in Canada is when days are at their longest and warmest, but they don't last long. This episode charts the trials and tribulations of native creatures as they strive to make the most of what the season has to offer. Youngsters born in the spring must grow and learn the secrets of survival quickly, before the season once again takes a turn for the worst.
Mountain goat kids follow their mothers on an epic journey to a secret spring, with mineral-rich waters that will help keep them healthy throughout their lives. On the barren tundra plateaus of northern Quebec, caribou face an enemy they can ignore – mosquitoes. Each caribou can lose three pints of blood to mosquitoes in the summer months, so to escape them they must stay constantly on the move. This means crossing mighty rivers—a terrifying prospect for the weaker calves. And, while sapsuckers—a type of woodpecker found in Canada's southern forests—thrive on summer's bounty, polar bears in the north starve. They cannot hunt seals until the sea freezes over in winter, meaning months trapped on land with precious little to eat.
Sally4Ever, 10pm, Sky Atlantic
Say hello to love, sex and confusion as Julia Davis's follow-up to 2016's glorious catastrophe Camping begins on Sky Atlantic. The BAFTA-winning comedian writes, directs and stars in this wickedly dark Sky and HBO co-production about the ins and outs of one woman's sexual reawakening.
Meet Sally (Catherine Shepherd). She's been living a comfortable but crushingly dull life with her partner of 10 years, David. When David makes a poorly timed and feebly executed attempt at a proposal, it sparks a crisis that leads Sally to embark on a wet, stormy and chaotic affair with seductive and unpredictable bohemian artist Emma (Davis).
The show also features a host of other British comedy stars, including Alex Macqueen, Julian Barratt, Mark Gatiss and Felicity Montagu and features cameos from the likes of Sean Bean and Lena Headey.
100 Days to Victory, 8pm, BBC Two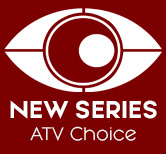 This two-part drama-documentary tells the epic story of the Allies' finest hour – and the invention of modern warfare. The first episode, The Spring Offensive, begins in early 1918, at a moment of maximum jeopardy for the Allies.
In the famous words of Field Marshal Haig, they had their "backs to the wall" as a great German attack swept westward in a final bid to win the bloodiest war of all. Standing in the German army's path are British, Australian, Canadian and French forces, while the Americans are still arriving to join the fight.
The onslaught triggers a leadership crisis: Field Marshal Haig and Marshal Foch ask Australia's General Monash and Canada's General Currie to perfect a new way of waging war – one that will deliver ultimate victory. Monash and Currie conclude that the only way to victory is to effectively achieve the 'combined arms' co-ordination of artillery, tanks, aircraft and infantry – on a massive scale. It's the birth of modern warfare.
By August, they're ready for what will become a major turning point in the War: The Battle of Amiens. From the visceral experience of those serving on the battlefield to the crucial decision making of the generals, this drama documentary series brings the story of WWI's remarkable multinational feat of arms vividly to life.
Celebrity Juice, 10pm, ITV2
It is of course that time of year when we get a few Halloween specials on TV, and ITV2 is no execption as proper bo Keith Lemon hosts a special spooky edition of the outrageous comedy panel show, which sees team captains Holly Willoughby and Fearne Cotton going head to head in a series of hilarious games.
Joining the panel this week for our spooky spectacular are celebrity lovebirds Stacey Solomon and Joe Swash, acting sensation Richard Blackwood, Voice Kids Judge McFly's Danny Jones and friend of the show Gino D'Acampo.
SU2C: First Dates Celebrity Special, 9pm, Channel 4

The First Dates restaurant rolls out the red carpet for some very important daters. In a special episode for Stand Up To Cancer, showbiz singletons bravely embark on blind dates with unsuspecting members of the public.
Royal biographer and socialite Lady Colin Campbell is on her first ever blind date. Not one to mince her words, she's looking for 'a man, not a mouse'. She meets debonair artist and fellow socialite Matthew. Will her icy exterior intimidate him or will luck be a Lady tonight? TV personality Joey Essex may have perfect teeth and perfect hair but his love life is far from perfect.
He's tired of his 'player' reputation and as he approaches his thirties he wants to find a girlfriend who he can be with for the rest of his life… if she's 'a sort'. His date is brunette Bolton bombshell Lydia, who's looking for a 'jack the lad that's not a complete tool'. Joey is taken aback when she has no idea who he is. Can he win her heart without using his fame? Former cover girl turned much-loved TV presenter Melinda Messenger turns heads when she enters the restaurant.
Her date is tall, dark and handsome coffee shop owner Chris, who's looking for someone who has led a varied life like he has. The date gets off to an unexpectedly rocky start when Chris reveals that he used to be a photographer for OK! magazine and thinks that he photographed her wedding… Sandra Martin from Gogglebox is on her first proper dinner date.
She tells Merlin that she has been celibate for two years, waiting for 'the right one' but by the look on her face, that search may have come to an end when she sees her date, larger-than-life Bristolian John. They share a hilarious date as smitten Sandra woos her man in a way that only she can. But things change when the conversation turns to sex…

Celebrity Juice squeezes out a Halloween special for its seventh episode in the current series, tonight at 10pm on ITV2