Monday evening programme picks with editor Doug Lambert as he takes a look at telly highlights this October 29th.

One to Watch: ITV Exposure, 10.45pm on ITV and UTV, 11.05pm on STV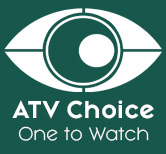 Fancy something thought-provoking tonight? Well if so ITV have just the thing; a documentary in their Exposure current affairs strand. Tonight's edition (later in the STV region than UTV/ITV) features a film-maker going undercover into Iran to meet women challenging the religious autocrats who have ruled the country for 40 years.
The story that inspired the film started with one woman's act of defiance – removing her headscarf – on one of the busiest streets in the capital, Tehran. It was an image that captured the attention of the world. Who was this woman, some
asked,
and was she alone in her defiance of the ayatollahs?
The hijab is a symbol of their authority – and women who protest against wearing it risk imprisonment and torture. In a year in which Iranians have taken to the streets in unprecedented protests at corruption, poor economic conditions and state repression, women have been at the forefront. Produced by Hardcash Productions, which previously made the Emmy and RTS Award-winning Saudi Arabia Uncovered for ITV Exposure, this film follows the stories of four women – Shima, Shaparak, Maryam and Masih.
This programme reveals their hopes and fears and provides a vivid insight into their determination to fight for a modern, tolerant Iran, free from religious imposition and shows the heavy price they've all had to pay for their rebellion.

5 News Special, 6.30pm, Channel 5
The Duchess of Sussex has just announced her pregnancy after five months of marriage. It's a real life fairytale. But while Meghan and Harry make it look like the easiest thing in the world, for many the struggle to have a baby is torturous. One in seven couples in the UK are infertile, meaning that they or their partners cannot fall pregnant. 
This 5 News Tonight Special will shine a light on how IVF is offered through the NHS and the postcode lottery in place across England. Presented by Claudia-Liza Armah, the programme will feature a live studio audience, all of whom have struggled with their fertility and have eye-opening and often heart-breaking stories to tell.
'Fertility: Fighting for a Family – A 5 News Tonight Special' will also hear from leading experts in the field, including Professor Robert Winston, who has been working in fertility research since the 1960s and helped to pioneer new treatments to improve IVF.
The programme will also explore the private route and its financial implications, as well as discussing attitudes towards those with infertility, and the choices going forward. It will also reveal the results of an exclusive survey conducted by 5 News on attitudes towards those suffering from fertility issues and the experiences they have had during their fertility journey.
The programme marks the start of National Fertility Week, which runs from Monday 29th October until Friday November 4th 2018.
Criminal Minds – 300, 9pm, Sky Witness
Prepare for more nail-biting cases as the BAU return to action with a 14th season and the series' milestone 300th episode.
When Reid and Garcia are abducted by Benjamin Merva, it's up to the rest of the team to find them. The BAU finds surprising clues in their own history to solve why the two heroes have been targeted by a mass murderer. It's a race to save them before a "Believers" prophecy is fulfilled.
True Horror: Witches' Prision, 11.05pm, Channel 4
As we're in Halloween week a few spooky choices will likely appear across the five Telly Today's. And this one is no exception with a horror offering from Channel 4.
This dramatised documentary tells a terrifying true horror story. Successful saleswoman Vanessa Mitchell buys a house, which is rumoured to be a former witches' prison, in St Osyth in Essex. 'The Cage' is a cute Tudor cottage, but as soon as Vanessa and her flatmate Nicole move in, they experience increasingly strange incidents.
Flying objects, mysterious pools of blood and an invisible entity that rattles doors and pushes people downstairs are enough to spook anyone. As her friends and housemates are eventually all scared away, Vanessa is left alone, only to find that, to her astonishment, she is five and a half months pregnant. Increasingly isolated, Vanessa vows to let nothing hurt her new-born child, but can either of them survive the increasingly vicious attacks in a house besieged by paranormal activity?
Black Earth Rising, 9pm, BBC Two
In Rwanda, Alice Munezero (Noma Dumezwini) languishes in custody. In the Democratic Republic of Congo, Kate (Michaela Coel) fights against hostile locals as well as international forces to prove the truth of her personal history.
Meanwhile in London, Michael (John Goodman) delves into a deep political and financial conspiracy. Can he expose this in time, while Kate fights for her very life, in this explosive climax?
Judge Romesh, 9pm, DAVE

Romesh Ranganathan is Judge Romesh. He has no legal qualifications, but he'll be presiding over court cases brought to him by the British public. There's no case too big, too small, or too weird as he dispenses his very own style of court room justice on all their disagreements. Courtroom muscle is provided by reliable bailiff, Tom Davis and comedy court clerk, Kerry Howard is also on hand.
Judge Romesh tonight dishes out justice for a rapper and a video producer locked in a bitter battle. Plus, a stark-naked accident has brought an ABBA tribute act to court.

Romesh Ranganathan is Judge Romesh for UKTV channel DAVE.