What highlights does Tuesday bring us television viewing wise? ATV Today Editor Doug Lambert takes a look at some choice picks this October 30th.

One to Watch: The Reluctant Landlord, 10pm, Sky One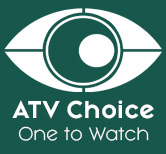 So yesterday we were joining Romesh down his court house over on UKTV for a bit of justice, tonight its Sky and a little more social affair with the comedian. Having said that it's not all beer and skittles for Romesh Ranganathan in this new Sky One comedy, based on his own experiences, Romesh quickly learns pulling pints isn't for him when his mum makes him take over his late dad's pub.
What he wants is to be a hip-hop DJ and no amount of emotional blackmail from his wife Natasha (Sian Gibson) and his two kids will see him give this new venture his all. Romesh's best mate Lemon (Nick Helm) props up the bar, but even his mischief can't make up for the eccentric gang of regulars who are constantly telling him his dad ran a better boozer.
And his wife's harebrained schemes to improve the place don't help either. In the first episode, Romesh clashes with pub bully Dirty Harry (Phil Davis) and Julie dares to introduce cocktails on to the bar menu. Meanwhile, Natasha sucks Lemon into her new juicing diet.
Tonight's outing is the first in a six part series, cheers.

The Great British Bake Off – The Final, 8pm, Channel 4
Twelve bakers started. Now just three remain. But only one can be crowned the winner of The Great British Bake Off 2018.
This week's final sees Paul Hollywood and Prue Leith set three challenges that will test every aspect of the bakers' skills. In the judges' last Signature challenge, the bakers tackle doughnuts and the tricky task of immaculate decoration.
There's a deceptively simple Technical, save for one key feature: it's not baked in the tent! And, on the final day, as the bakers' families gather outside the tent, there's one last challenge: an intricate, multi-layered, edible landscape Showstopper that could win them the title…
Imagine… Cary Grant, 10.45pm, BBC One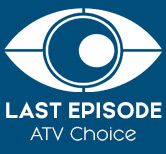 Cary Grant was one of Hollywood's greatest leading men – suave, sophisticated and as comfortable in romantic comedies as he was in iconic Hitchcock thrillers. His story is all the more remarkable given his humble beginnings as Archibald Leach, born to a working-class family in Bristol. Yet behind his professional success and debonair appearance, Grant was plagued with self-doubt and insecurity – the result of childhood trauma.
imagine… Becoming Cary Grant tells the unexpected story of a Hollywood icon as he embarks on a course of LSD therapy, seeking to rid himself of his demons.
With readings from his unpublished autobiography, spoken by actor Jonathan Pryce, and newly-discovered footage shot by Grant himself. We follow his journey from childhood poverty to global fame and in doing so reveal for the first time the real Cary Grant – a man in search of himself.
The Fires that Foretold Grenfell, 9pm, BBC Two
Over on BBC Two this evening a serious thought-provoking documentary. This 60-minute production is the dramatic, haunting story of five fires that foretold the Grenfell disaster, told through the eyes of those directly involved.
This vivid and moving film for the beeb collates the memories of survivors, the bereaved, fire-fighters, safety experts, and the politicians linked to five intensely fierce fire disasters that preceded Grenfell. This telling collection of interviews and archive footage shows the clear warnings that existed and could have predicted a Grenfell-type inferno happening in Britain.
The programme focuses on three factors: the application of flammable material and cladding to buildings, the 'Stay Put' advice given by fire services, the absence of sprinklers – and how they contributed to each of the previous five blazes, sometimes with fatal consequences. Made over the course of 12 months, the film tells the story of the legislative history of building regulations from 1973 to the present day through five fires. It explores the causes, subsequent investigations and the recommendations that were sent to successive UK governments, ultimately posing the question – if lessons had been learned as a result of tragic repetition of errors over the decades, could Grenfell have been avoided?
The five fires revisited include: Summerland disaster, Douglas, Isle of Man (1973); Knowsley Heights fire, Liverpool (1991); Garnock Court fire, Irvine, N Ayrshire (1999); Harrow Court fire, Stevenage, Herts (2005); and Lakanal House, London (2009).
Made in Britain, 8pm, ITV4
Narrated by Geordie lad Jimmy Nail Made in Britain takes a look at everything from the mass produced to the hand crafted, a behind the scenes look at how Britain's most iconic brands are made.  
In the final episode of the series viewers can meet the Yorkshire tea tasters responsible for producing 9 billion tea bags a year, then discover how the iconic Lava Lamp is made; this product of the swinging sixties has been producing some trippy shapes for over 50 years.
ITV4 viewers, along with Jimmy, can 'gan' behind the scenes at one of Britain's oldest breweries to learn how Kentish ale is produced according to time honoured methods and see how a policeman's helmet is made; synonymous with the British bobby on the beat, they've been keeping our coppers warm, dry and safe for 150 years. 
These are just some of the fascinating products that are all proudly, Made in Britain.

It's our last visit to the bakers tent, tonight at 8pm, Channel 4