This Best on the Box sees ATV Today Editor Shaun Linden look at some Remembrance Sunday iPlayer highlights.

One to Watch: First World War remembrance programming on the BBC iPlayer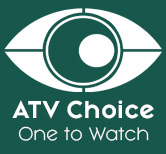 Peter Jackson's highly anticipated First World War archive feature film They Shall Not Grow Old and classic BBC comedy series Blackadder Goes Forth lead a range of remembrance programming that will be available to watch on BBC iPlayer from today, to mark the 100th anniversary of Armistice Day.
They Shall Not Grow Old will be available on BBC iPlayer after its broadcast on BBC Two on Sunday 11 November at 9.30pm. Co-commissioned by 14-18 NOW, the UK's arts programme for the First World War centenary, and Imperial War Museums, in association with the BBC, the film has been created exclusively with original footage from Imperial War Museums' film archive and audio from BBC archives.
They Shall Not Grow Old uses the voices of the veterans combined with original archival footage to bring to life the reality of war on the front line for a whole new generation. Footage has been colourised, converted to 3D and transformed with modern production techniques to present never before seen detail.
Blackadder Goes Forth was the fourth and final series of historical sitcom Blackadder. Set in 1917, Captain Edmund Blackadder (Rowan Atkinson), Private Baldrick (Tony Robinson), Lieutenant George St Barleigh (Hugh Laurie) are on the Western Front in the trenches of the First World War, occasionally dealing with General Melchett (Stephen Fry) and his assistant Captain Darling (Tom McInnery).
Other programmes available include We Will Remember Them with Huw Edwards, in which Huw embarks on an emotional and explorative journey of remembrance. Travelling from Wales to the western front, Huw reveals the untold story behind the unique way in which Britain and the empire honour their fallen soldiers who sacrificed their lives in the fight for freedom.
Also on BBC iPlayer is 100 Days to Victory, a two-part series charting how the Allies won, and Kate Adie's Women of World War One, in which distinguished war reporter Kate Adie examines the impact of women's work on the Home Front during the First World War.
"BBC iPlayer brings you a unique range of programming throughout the year and for this landmark anniversary we have made available a collection of new and previously seen content that can speak to every generation." – Dan McGolpin, controller of programming for the BBC
The following programmes will all be available to watch on BBC iPlayer from today, Sunday the 11th of November.
They Shall Not Grow Old

Blackadder Goes Forth – box set

Remembrance Sunday: The Cenotaph: 2018 Highlights

100 Days To Victory

WWI's Secret Shame: Shell Shock

Kate Adie's Women Of World War One

WWI: The Final Hours

Martial Races The World's War: Forgotten Soldiers Of Empire

The World's War: Forgotten Soldiers Of Empire

First Day – Erster Tag the Somme 1916 – From Both Sides of the Wire

Defence In Depth – Verteidigung in der Tiefe The Somme 1916 – From Both Sides of the Wire

End Game – End Spiel The Somme 1916 – From Both Sides of the Wire

The BBC remember the First World War's end, 100 years on.