Tuesday at ATV Today is River City day and tonight's is a biggie as our editor Doug Lambert looks to November 13th's episode.

One to Watch: River City, 8pm, BBC One Scotland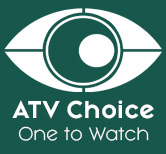 This week in Shieldinch the long awaited wedding of Bob and Kim is due to take place. However the groom's secret kiss with Nicole threatens their happily-ever-after, he's already parted with £1000 to pay-off the blackmailer, but will she want more?
Lydia faces the demons from her past, turning to Alex for support while Bernie tries a little divine intervention to help Ellie and AJ face up to their new future.
Bob's wedding day nerves are tested to the limit after Nicole threatens to tell the bride about their secret tryst. Meanwhile, Kim has her own anxieties about whether her mum, Isobel, will be able to give her away. Isobel is suffering with dementia, and the money Bob has flittered away after being lured into Nicole's money making trap jeopardises his soon-to-be mum-in-law's future in a care home, having agreed to fund her accommodation.
Last week Angus realised Nicole was trying to lure Bob into a clinch, but little did he know it was a scam, and is this week shocked by Nicole's revelation that she kissed Bob. He's even more surprised when after challenging Bob about her accusations, Bob admits the snog, but then reveals he's been conned by the scheming beauty.
Blissfully unaware of her groom's infidelity, Kim's heartfelt vows strike a chord with Bob who makes a shocking confession. With blackmailer Nicole watching on, Kim's left heartbroken, leading her to question whether she really wants to say "I do"…or not.
Elsewhere, Lydia returns to the scene of the crime, forcing her to relive unsettling memories from the explosion which nearly claimed her life. She turns to Alex for support, leading to an emotional confession between the pair.
Ellie's plans to reveal her pregnancy are scuppered by AJ's admission he doesn't want to be a dad again. Devastated, she turns to Bernie who uses divine intervention and a cryptic psychic reading to encourage AJ to uncover Ellie's surprise.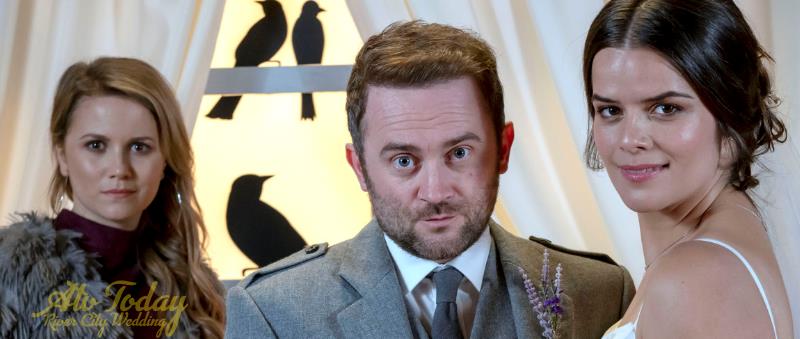 Nicole, Bob and Kim prepare for the latest Shieldinch wedding.
---