Wednesday's Telly Today heads to Channel 4 as ATV Today Editor Doug Lambert picks a highlight for November 14th.

One to Watch: The Secret Life of the Zoo, 8pm, Channel 4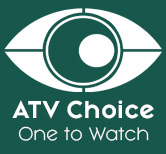 The series that goes behind the scenes at Chester Zoo continues.
Pregnant rhino Asha goes into labour at night and there's a surprise waiting for the keepers when they arrive at work the next morning. Great hornbill couple Harriet and Harvey have been together for 10 years but have never had any chicks. But now Harriet decides the time is right to seal herself up inside a nest box, where she'll rely on Harvey to bring her food for the next 40 days.
Malayan tapirs Margery and Betong say goodbye to their daughter, Solo, who is leaving Chester to start a new life at a zoo in Germany. Once she's gone, keepers hope the couple will rekindle their romance and that Margery will become pregnant again.
Female dead leaf mantis Minnie has just become sexually mature and is looking for her first partner. Mickey is the only male dead leaf mantis at the zoo but he's of a nervous disposition so the keepers are unsure whether he will take to the dating game. Female mantises have a bad habit of eating their partners during the mating process, so Mickey's first date might end very badly indeed.
A monkey and a Hare 1970s style, in ATV's Pipkins – because we haven't got a photograph of a Zoo, obviously.
---