Thursday and our Telly Today with editor Doug Lambert who picks National Geographic as his destination for November 15th.

One to Watch: Primal Survivor, 8pm, National Geographic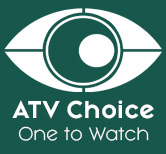 "I am so lucky to have a show based about what I have been fascinated by my entire life and what I have been doing since I was about 19. In fact nobody knew about this part of my life apart from my family and friends. My Mum always wished she didn't know about it! The show looks at wildlife and nature. I always wanted to see the wildest animals that there are and to get to those places you have to go to the most extreme places on earth and in those places you meet the most fascinating people." – Hazen Audel
Primal Survivor documents the adventures of Survival Instructor and Biologist Hazen Audel who is compared by some as the American Bear Grylls, as he travels to some of the most extreme places on the planet, taking on solo challenges that will push him to the limit of his knowledge, endurance and skills.
After first living with the locals to understand their way of life, he then tackles some of the most rigorous journeys in the world, where he must rely on natural instinct and ancient techniques honed over thousands of years to make it out alive. Each episode he will answer the killer question – how does anyone survive here?
Hazen is a Kootenai and Salish Native American and Greek by descent. Born and raised in Spokane, Washington,  Hazen has a Bachelor of Science degree in biology and went on to post graduate studies at the University of Hawaii, specialising in ethno botany, cultural use of natural resources, Meso-Indian traditional hunting practices and tropical ecology. He also has a Masters degree in teaching from Whitworth University, Washington.
Hazen is a talented artist and craftsman. From technical botanical illustration and sculpture to designing and building architectural installation pieces for residential and commercial projects, his work and craftsmanship is praised for its blend of aesthetics and utilitarianism.
During the series Hazen heads deep into the Guyana jungle in South America to find Makushi tribesmen, fighting along waters filled with hungry predators including Piranha and huge Cayman. Hazen is challenged to a night hunt to catch a giant fish big enough to feed an entire Makushi village. In Kenya he battles scorching African plains to find the Rendille Warriors who are guarding their camels in the heart of the desert. He must return two of the camels to the village elders, keeping them safe from Hyena and Lions as he travels across the lands.
Hazen also travels to the Island of Gaua, Vanuatu, where he battles dense jungles, climbs towering waterfalls and summits an active volcano to join the Salkon tribe on an important hunt; and he joins the Evenki in the forests of Inner Mongolia, learning to ride their reindeer and protects them from bears and lynx in the dark nights.
In China, Hazen joins local tribesmen in the Dulong valley, battling raging waters and forests full of venomous snakes and bears on a mission to the snow capped mountains to gather highly valuable medicinal herbs and honey from hives defended by huge swarms of bees. He also joins the last tribe in China to bear arms, the Biasha, taking on a rite of passage to be seen as a man.
"Primal Survivor is about traditional living people, tribal people and people living in some of the most remote areas left on earth and we are looking at how these people are surviving off the earth, whether they are hunters and gatherers, pastoralists (meaning they have to live of their cattle, camels or sheep to survive) or agriculturalists. These are people who could be living deep in the mountains in the most remote deserts in the world or in the jungle." – Hazen Audel
Primal Survivor, tonight – November 15th, at 8pm on National Geographic.