ATV Today Editor Doug Lambert takes a look at Monday December 17th's Telly Today highlight.

One to Watch: Long Lost Family Christmas Reunion, 9pm, ITV, STV and UTV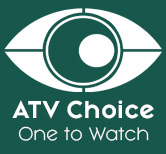 Over the last eight years Long Lost Family has reunited over 200 relatives desperate to find that one person missing from their lives, to make their family complete. Now for the first time many of these families are brought together under one roof, to celebrate Christmas and the joy of finally being together, after the agony of years apart.
Long Lost Family Christmas Reunion tonight finds out what it means to spend your first Christmas with your loved ones and reflect on how lives have changed for people since finding their relatives, with some guests meeting new family members for the very first time during the programme. 
In the heart of London, preparations are underway for a family Christmas celebration with a difference, 120 family members are arriving for the very first Long Lost Family Christmas lunch, many having travelled across the globe from Nigeria to Australia and Barbados to Switzerland. Others are making their way from all over the United Kingdom. It's a chance for our guests to share their experiences and stories together and for many, to celebrate Christmas with their long-lost loved ones for the first time.
Presenters Davina McCall and Nicky Campbell are on hand to welcome everyone and ensure it's a day they will treasure. Among the guests are Sharon Harte and her sisters. Sharon's search was for her birth mum but she was given the news that whilst her mum had sadly passed away, she has four sisters. She met three of them in the spring and the sisters are now able to celebrate their mum's birthday and Christmas together for the first time this year. In an emotional moment, Sharon's sisters surprise her with a special Christmas gift, her late mother's eternity ring. 
Four years ago, Susan and Chris Ellerton were the first ever couple to approach Long Lost Family searching for their son together. He was born when they were teenagers and they were forced to give him up by their parents. To everyone's surprise, Sue and Chris stayed together, got married, moved to Canada and went on to have five more children… But they never forgot their first-born, Andrew. Since being reunited with his parents on the ITV show, Andrew has met all but one of his siblings, his youngest brother James. Davina and Nicky surprise Andrew and he meets James during the Christmas lunch for the very first time.
Chantal Airs is celebrating the Christmas season with her birth father Jeremy and her adoptive mother Annette. Chantal and Annette live in France and Jeremy has travelled over from Perth, Australia especially for the Christmas celebration. Chantal and Jeremy met for the first time on the series in 2014 with the full support of her adoptive mother Annette.
Also tonight sisters Cathie Cutler-Evans and Ann Beggs met as part of the programme in 2017, after Cathie had been searching for her birth mother and was devastated to learn that she'd passed away. Cathie discovered she not only had Ann, but also a brother Mark that she knew nothing about and all three have since become incredibly close. They share their joy at celebrating the season together with a whole table of people who were looking for birth mothers but instead found unexpected siblings.
Over the years the programme has reunited brothers and sisters, parents and children but sometimes the search leads to something completely unexpected. There have been two extraordinary reunions in recent years where one of the relatives has changed their gender. At this celebratory event, the two families are introduced to each other. For some of the guests the day has a bitter-sweet feel. Laura Aker had intended to attend with her father Andrew and brother Nten from Nigeria who she was brought together with last year. But sadly just a fortnight before the Christmas event, Laura's father Andrew passed away. Nten and Laura come along anyway to celebrate their father's life. Nten explains to Davina that knowing that he'd seen his daughter Laura, gave his father peace before he died.
The programme will also be remembering those who are still without their loved ones. The Missing People's Choir sing carols throughout the day and share the heartbreak of facing the festive season, when there is an empty space at the Christmas dinner table. Peter Boxell, whose son went missing from Sutton, Surrey in 1988 explains:
"My son Lee has been missing just over 30 years, this will be our 30th Christmas without him. Every year, he's not at that Christmas table with us. We lay a place for him and we just pray that he can come home and join us again."
---