Telly Today choices with editor Doug Lambert for Tuesday December 18th.

One to Watch: Gogglesprogs – Christmas Special, Channel 4, 8pm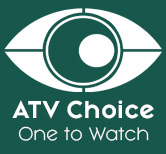 The UK's youngest TV critics return after a two-year break for this special festive edition of the youngster version of Gogglebox, sharing their uninhibited opinions and hilarious take on some of our favourite TV and films.
These chatterboxes share their comical and insightful opinions on everything from the royal wedding to the classic movie blockbuster ET. A host of new Gogglesprogs join the regular cast, which includes Welsh siblings Molly and William, who are joined for the first time by their younger sister Beth, who's only five; and friends Stephanie and Christina.
After an hour in the company of these delighful youngsters we turn to more serious matters of the heart at 9pm…
The Undateables  – A Festive Proposal, Channel 4, 9pm
The Undateables catches up with some familiar faces and follows their extra special plans to spend the festive season with their loved ones. For some, love has blossomed.
For others, it's still a case of waiting for Cupid to strike. As Lizzie and Joseph make plans to host their first ever Christmas party, Ray and Christine opt for a more intimate meal just for two. While Charlotte hopes that Santa will bring her a boyfriend, Richard, a self-confessed Scrooge, sees the advantages of being single at this time of year.
And then there's Daniel. A year on from getting together with girlfriend Lily, Daniel's got a Christmas wish that only she can grant. But will Lily say yes?
---
Gogglesprogs has a festive special, tonight at 8pm on Channel 4.