Midweek festive Telly Today choice with editor Doug Lambert for December 19th.

One to Watch: Vic and Bob's Big Night Out, BBC Four, 10pm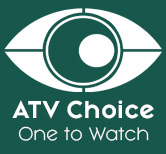 In this final episode of the current series, Vic Reeves and Bob Mortimer continue to delight Beeb Four viewers with a non-stop half hour filled with mischief, mayhem and more besides.
Joined by series regular Vaun, they present their unique blend of sketches, songs, eye-popping special effects, ridiculous fights and spectacular stunts.
Tonight Bob showcases his incredible new 'Diversity' style dance routine which he has heavily invested in and been working very hard on. He eventually forces a reluctant Vic to join in, which naturally has mixed results.
The Man With The Stick makes a long awaited and triumphant return – all the way from the future where he has been living in an apocalyptic land, under a tyrant ruler.
Characters Donald and Davey Stott take to the stage to perform one of their most ambitious magic routines to date, which leaves everybody speechless.
Vic & Bob pull a special wish bone each, which makes their innermost dreams finally come true after all these years of working together. Did they really get what they wanted? They end the show with their song You Can Do It, proving that after over 30 years in the business together they really can still do it, with trademark originality and style!
---
BBC Four air the final of Big Night Out's revival tonight at 10pm.