Telly Today with editor Doug Lambert for December 20th sees a not so seasonal choice tonight…

One to Watch: Bear's Mission with Gareth Southgate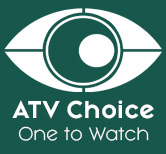 Gareth Southgate is one of England's most successful football managers, leading the nation to their best World Cup result in a generation. In Bear's Mission with Gareth Southgate, the leader of the Three Lions squad will swap the football field for some of the UK's toughest terrain and tackle the ultimate challenge, as he joins Bear on a mission across the wilds of Dartmoor.
Gareth's adventure begins when he is whisked away by Bear in a helicopter and taken to the rugged terrain that's used by the Royal Marine Commandos for their gruelling training missions. Gareth's grandfather was a Royal Marine and one of his great inspirations in life – and now he's following in his footsteps, taking on military techniques in an arena where generations of Marines have been put to the test. 
In the first challenge, Bear and Gareth jump out of either side of the helicopter, with just a single rope to slide down. Perfect timing and balance are essential on their exit, to avoid destabilising the helicopter. Gareth makes it to the ground, but Bear is determined to find out whether he always maintains his ice-cool management style – and sets him another challenge that's all about making fast decisions under pressure. 
In a classic Commandos task, Gareth is challenged to hang on a high wire spanning a rocky gorge, 90 feet in the air, whilst taking instructions from Bear on how to tie a knot in the rope of his emergency back-up line.
But Bear's biggest mission is yet to come. A military challenge which is a test of trust – a front-facing abseil where he will walk forwards, face-first, off a sheer drop. Bear gives Gareth a quick lesson, then runs head first down the cliff, in a matter of seconds. Gareth is left at the top, visibly shaking. In an incredible display of mind over matter, Gareth moves closer to the edge of the cliff, before confronting what he later describes as the most frightening experience he can remember. 
Preparing for a sunset dinner of wild game, Bear has a gift for Gareth – a camouflage version of his now famous waistcoat. Gareth is grateful for the extra layer as the temperature plummets – and reveals the inspiration behind the World Cup waistcoat!
As they sit around the fire, Gareth tells Bear about the lowest point in his life, his penalty miss in the Euro '96 finals. He suffered embarrassment and a sense of failure but is now stopped in the street by strangers thanking him for a great summer, after the World Cup in Russia. Gareth teaches Bear some ball skills, setting up a make-shift goal on the rocky terrain and Bear tries to survive a penalty shoot-out, with the England legend. 
---

Bear and Gareth go on a mission, ITV 9pm.