We end the week with a festive Telly Today choice for Friday December 21st as we head to King's for some carols.

One to Watch: 100 Years of King's Carols, 7pm, BBC Two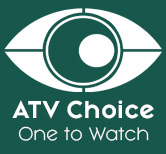 The Beeb shares the magic of the world's most famous choir through a special year of music, in the centenary year of the Festival Of Nine Lessons And Carols from King's.
With behind-the-scenes access to King's musical performances throughout 2018 and to their preparations for Christmas, discover what makes this one of the best choirs in the world.
A Festival Of Nine Lessons And Carols began 100 years ago at the end of WW1 as a reaction to the horrors of trench warfare, and remains an unbroken tradition at King's. BBC cameras follow the last 12 months in the life of the choristers and choral scholars at King's, where they take part in over 200 services, record a new album, and go on tour, ending with the much loved Festival Of Nine Lessons And Carols which has become a British institution.
There's cricket-mad Jack; novice chorister and keen scientist Vladimir from Romania, whose parents never dreamed their son might one day sing with the choir; Thomas, who last year was chosen by the Director Of Music to perform the solo opening of Once In Royal David's City; and former chorister David Briggs, who sang in the first radio broadcast of the service in 1928.
Among the talent who are involved in this year's festival, meet the Master of the Queen's Music, Judith Weir, whose new piece O Mercy Divine, will be premiered at this years' service. And it is an emotional year for the Director Of Music Stephen Cleobury, who is stepping down after 36 years.
---
A century of carol's from King's is celebrated by the BBC this evening.