Monday programme picks for your viewing pleasure as editor Doug Lambert takes a look at telly highlights this Christmas Eve.

Child Genius V Celebrities Christmas Special, 8pm, Channel 4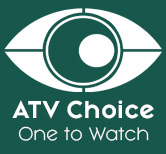 Quizmaster extraordinaire Richard Osman presents a festive treat as he presides over this special Christmas edition of Child Genius. Four celebrities go up against four of the most formidably talented competitors in Child Genius history, as the teams bid to prove who is the brightest.
Stretching their intellects and powers of concentration to the max, can comedian Jimmy Carr, TV presenter and author Rick Edwards, newsreader Charlotte Hawkins, and comedian Shazia Mirza take on the Child Geniuses and actually win? The Child Genius team is 14-year-old multi-linguist Mog; 14-year-old maths prodigy David, who thrashed Countdown's maths queen Rachel Riley in a maths-off when he was just 12; maths whizz Aliyah, who is just 12 years old and thinks celebrities' brains 'are a bit slow'; and team captain and last year's Child Genius winner, 13-year-old Rahul – who has an IQ higher than Einstein's. The Child Geniuses think they have the aces.
Rahul says 'We're more sharp than the celebrities and we're cleverer than them.' Aliyah says 'I think the celebrities are really old and their brains are starting to turn to mush'. Can the celebrities prove the geniuses wrong?

WW2 Treasure Hunters, 9pm, History Channel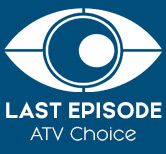 Madness frontman Suggs and renowned WW2 detectorist Stephen Taylor (pictured right) team up to unearth breathtaking treasures from UK and European military sites. In the final episode of the series Uncle Sam makes an appearance as the boys return to British shores.
Suggs and Stephen head to the South West where they explore the stories of American GI's stationed in the area as they prepared for the greatest amphibious invasion in military history, D-Day and learn of the lost camp of segregated African-American soldiers.
The pair visit Prideaux Place, the Elizabethan manor house in the parish of Padstow which was overtaken by US soldiers in the lead up to the Normandy Landings where Stephen and his team set about finding the remnants of the American GIs.
Meanwhile, Suggs goes for a spin in a US World War II Dodge truck before visiting Launceston to learn about the African-American GIs.  American GIs were still segregated in military camps and Suggs learns of the African-American soldiers' experience in England. English locals often lept to the defence of black soldiers during the war when faced with racism. Suggs also heads to the D-Day assault training centre on the North Devon coast to see how the US GIs prepared for the all-important invasion.
Stephen and the team's finds help paint a picture of the US GIs time in England including that of one Corporal Bekelesky who landed on Omaha beach in June 1944. Stephen crosses the channel to tell the tale of one of more than 2,000 US causalities on the beach.
The new series of 'WW2 Treasure Hunters' continues on HISTORY® every Monday at 9pm. The series is available on all catch up and on demand services.
Christmas Carols on ITV, 11.45pm, ITV, STV and UTV
A tradition going back to the earliest days of ITV over sixty years ago, late night Christmas Eve carols across the network. In this 2018 festive offering singing superstar Alfie Boe returns to present this year's 'Christmas Carols on ITV'.
An array of stars will also perform in the hour-long annual hymn-fest with tonight Ruby Turner, Claire Richards and Rebecca Ferguson joining together to perform Christmas day during this very special programme bringing together a mix of celebration and commemoration as the show marks the 100th anniversary of the end of the First World War.
Click and Collect, 9pm, BBC One
It's Christmas Eve and Andrew Bennett – played by Stephen Merchant – has failed to buy his daughter's main present – the elusive Sparklehoof the Unicorn Princess.
His over-friendly neighbour (whom Andrew can barely suffer) Dev D'Cruz (Asim Chaudhry – People Just Do Nothing), manages to nab perhaps the last one in the UK online – by click & collect. The only problem? It's 270 miles away.
Andrew has little choice but to embark with Dev on a cross-country road trip as he attempts to save his daughter's Christmas and redeem himself as a dad. For Andrew it's a nerve-fraying nightmare; for Dev, it's the beer they've never gotten round to.
The Yorkshire Vet: Christmas Special, 8.30pm, Channel 5
Christmas is coming to North Yorkshire and as well as their veterinarian duties, Peter and Julian are involved in their local community's festive events. Tonight Borough bridge shops are putting up their seasonal window displays, with Julian Norton having the tough job of judging the best Christmas Window at the annual town event.
Meanwhile Peter Wright has some very big boots to fill. He has agreed to be Santa in a grotto for children and their pets at the Herriot Centre, and he has been practicing his 'ho ho hos' to perfection.
But while the staff at both practices are busy trimming their trees, there is still the everyday job to fit around the festivities. Peter has a difficult decision to make when a barn owl with a very badly damaged wing is brought in. Julian has his work cut out for him when he is called out to dehorn a highland bull who has been bullying his barn mates. Elsewhere a couple who found a lost puppy have fallen in love with him and want to adopt him, but have the long wait to see if his owners can be found. Will the little Belgian Shepherd pup have a home for Christmas? Meanwhile Rocky the spaniel has been helping himself to the Quality Street, wrappers and all, and Peter is tasked with getting them out.
Standup and Away! with Brian Regan, from today on Netflix
Brian Regan blends live stand-up with sketches and audience interaction in this hybrid comedy series produced by Jerry Seinfeld.
The first of two specials for Netflix sees Regan delve into overdone movie scenes, sitting too close to other people at restaurants and being the guy who flew to the moon but didn't walk on it in the first episode. Other topics across the show include brainstorming company names, putting old inventions through modern scrutiny, designing doughnuts and showing off a new color-based performance group.
Body language and facial expressions make his stand-up act atypically physical. His clean, off-center humor has been praised by critics and contemporaries alike and Regan enjoys a fan base that crosses age groups. Regan hosted his first recorded-for-TV special in 2015 for Comedy Central with Brian Regan: Live from Radio City Music Hall.

History goes WWII.