Vera returns tonight on ITV for the ninth series of the North East based crime drama.

Following the huge success of series eight, award winning actress, Brenda Blethyn dons her infamous mac and hat to play the unorthodox but brilliantly perceptive Detective Chief Inspector Vera Stanhope, in four chilling feature length episodes set against the backdrop of the North East.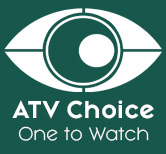 In the first new episode, entitled Blind Spot written by Paul Logue, Brenda is joined by a strong ensemble cast which includes Peter Davison, James Atherton, Jodie McNee and Adrian Lukis.
Bright and ambitious, Joanne Caswell is a newly qualified HMP forensic psychologist working in Newcastle. When her body is found dumped at a landfill site far from home, Vera alights on the fact that Joanne had been looking into the crime of a former patient who recently committed suicide. Vera must follow the trail Joanne has left behind to uncover who might have had a motive to kill her.
Kenny Doughty returns as Detective Sergeant Aiden Healy, who over the years has proved himself to be a strong and reliable partner to DCI Stanhope. Completing Vera's team is Jon Morrison who plays DC Kenny Lockhart, Riley Jones who plays DC Mark Edwards and Ibinabo Jack who plays Vera's newest recruit, DC Jacqueline Williams, who transferred from the Fraud Squad in series eight. Paul Kaye joins this new series as Pathologist Dr. Malcolm Donahue.
The four self-contained crime stories have once again been inspired by the bestselling novels and characters created by acclaimed crime writer Ann Cleeves, who received the Diamond Dagger Award at the Crime Writer's Association in 2017 for her lifetime of achievement for sustained excellence.
The fourth episode, entitled The Seagull, has been adapted from Ann's latest book of the same title by Paul Matthew Thompson. Vera has to open up a cold case when a skeleton is discovered hidden in a culvert near the infamous Seagull Club in Whitley Bay. VERA suspects the remains belong to missing person, Robbie Marshall. As Vera starts to ask questions of the Siddens, the family and owners of the old club, one of their workers is murdered in the present. Vera suspects that the two deaths must be connected.
"Vera performs consistently for ITV with series eight averaging 8.4 million viewers and a 30% share. The show also holds its title as the 'most watch drama' in 2018 for ITV, with the highest viewing figures for a drama on the channel." – ITV
Vera, tonight, January 13th, at 8pm on ITV, STV and UTV