Tuesday programme picks with editor Doug Lambert for February 5th.

Sky News Raw, today until 5pm, Sky News Special Channel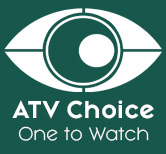 Sky News Raw, broadcasting today only on its own pop-up channel, has been running since 7am  today giving viewers backstage access showing how the news channel is put togther as part of the station's 30th anniversary.
Fixed cameras have, since the breakfast slot, been capturing events in the Sky News newsroom at Osterley, the political nerve-centre at Millbank, in the on-air TV galleries, the Sky News studios, along with locations around central London. Live cameras are also tracking a day in the life of a reporter in one of Sky's bureaus as they pursue a new story.
The landmark anniversary (BBC News 24 didn't launch until 1997) had its celebrations launched yesterday with the news channel airing a debate on the future of news on Sky News featuring industry heavyweights including James Harding (Times, BBC, Tortoise), Peter Spiegel (FT), Ash Sarkar (Novara Media) and Allessandra Galloni (Thomson-Reuters).
The Sky News Raw channel airs on Sky 523 until 5pm.

Ray Romano: Right Here, Around the Corner, from today on Netflix
23 years after his last stand-up special, comedian, screenwriter, and Emmy Award-winning actor Ray Romano debuts his first Netflix comedy special, Ray Romano: Right Here, Around the Corner.
Performing two sets on the same night – one at Manhattan's Comedy Cellar and the second at the Village Underground, literally around the corner – Romano advises on choosing friends, surviving marriage, and knowing the difference between being old and not being young.
The comedy special will launch globally on Netflix from today.
Silent Witness, 9pm, BBC One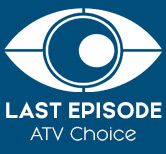 It's the final episode in this ten part series tonight with the second part of the story entitled Betrayal.
When Thomas (Richard Lintern) sides against her findings on a controversial case, Nikki (Emilia Fox) suspects foul play and takes steps to prove her theory. Meanwhile, Jack (David Caves) and Clarissa (Liz Carr) follow a forensic trail connecting the dead researcher with a billionaire scientist and a secret testing program.
Emilia Fox, David Caves, Richard Lintern and Liz Carr play Dr Nikki Alexander, Jack Hodgson, Professor Thomas Chamberlain and Clarissa Mullery. They are joined by Art Malik, Adelle Leonce, Ingrid Oliver, Kiran Sonia Sawar and Dervla Kirwan.
This Time Next Year, 8pm, ITV, STV and UTV

Davina McCall returns to host a brand new series of the life-transforming programme This Time Next Year. The first episode is a weight loss special with five contestants hoping to lose a combined weight of 50 stone, but will they achieve their goals?
Davina meets, Fiona a 34-year-old primary school teacher from Salford who is hoping she can lose 8 stone, so that she can try for a baby while Jaymes and Paul Anderson, 32 and 31 from Bedlington in Newcastle are pledging to lose a combined weight of 20 stone. Jaymes is 25 stone whilst Paul is 22st 13lbs.  The pair are conscious that their weight is affecting their health.
Mike Jarman, 37 years old from Manchester, is pledging to lose 6 stone so that he can reverse the effects of his type 2 diabetes. The self-confessed fast food junkie has seen his diet affect his diabetes causing his medication to double since first diagnosed.  Also tonight Pat Sutcliffe, 67 years old from Castleford, is hoping to lose 5 stone and renew her wedding vows. However, Pat has since battled colon cancer and now in remission, did she manage to reach her goals?
And finally Tracey Geddis a 50-year-old advanced nurse practitioner from Lurgan in Northern Ireland is hoping to lose 10 stone and final get married. Tracey has been with her partner Jason for 17 years, however she admits she couldn't bear to the thought of wearing a dress at her current weight.
How the Other Kids Live, 8pm, Channel 4

Some parents love them, others loathe them, but playdates are a part of modern family life and speak volumes about who we are, where we live and how we parent. This series sees families with children from the same neighbourhood, but across cultural, ethnic and economic divides, open their doors for a playdate for the very first time. Episode one sees three sets of children in Birmingham spend an afternoon in each other's homes.
Tonight we meet nine-year-old twins Tom and Billy, who live in a large house on an affluent street. Brendan, who's eight, lives with his single mum and three siblings, all of whom have bright ginger hair and are often called 'The Weasleys' and then there's Yasmin, who's seven, loves dancing and drama – and sharing a small bedroom with her two brothers means she's no pushover. The daughter of Nigerian immigrants, Yasmin's parents are proud to call themselves 'Afro-Brummies'.
Living The Dream, 9pm, Sky One

Living the Dream – Awards Season is the 5th episode in this the second series. In this edition it's the RV Park of The Year Awards, as announced by Mayor Herman Bloch, and Kissimmee Sunshine RV Park is nominated for the big award for Best RV Park.
Mal is certain that the judges are lurking in the Park and drives the residents crazy with new rules for keeping the place tidy, leading to a small rebellion. Meanwhile, Herman's wife, Larissa, suggests to Jen that it might help the cause if she can bring her client, star golfer TJ, to the ceremony.
It seemed like a good idea at the time…

Sky News is 30.